Autumn Breon at Hauser & Wirth
Historically, Black beauty salons have been spaces of mobilization and organization. In the performance "Protective Style" at Hauser & Wirth, L.A. artist Autumn Breon monumentalizes the salon as a sanctuary for Black women's freedom. Taking place Saturday, April 29, 7pm. 901 East 3rd Street Los Angeles, CA 90013. RSVP is recommended.
Music as Gradual Progress at Jeffrey Deitch
On Saturday, April 21, Jeffrey Deitch hosts "Music as Gradual Progress," an installment of the Monday Evening Concerts. Echoi, the ensemble-in-residence, will perform works by Julius Eastman, Steve Reich and Alvin Lucier, placing the works in conversation with Refik Anadol's exhibition of "Living Paintings," which explore the human-computer relationship and how artificial intelligence can both aid and disrupt the creative process. Themes in Anadol's work are further illustrated by Reich's essay "Music as a Gradual Process." The show will begin at 7 p.m. at Jeffrey Deitch. 925 N. Orange Dr. Los Angeles. RSVP recommended. More info here.
Kids of Immigrants x Nike
In celebration of the OG '86 Air Max 1s, Nike and Kids of Immigrants created limited edition pairs of the iconic silhouette in four vernal colors. Only 1,986 shoes will be available April 22 exclusively at Dover Street Market L.A. and London. 608 Imperial St. Los Angeles.
Ellen von Unwerth at Fahey Klein
Iconic fashion photographer Ellen von Unwerth presents a new exhibition, "Bombshell," a playful and perceptive experimentation with stereotypes. A former model herself, Unwerth dives into the dimensions of female sensuality, placing women in control. Running through April 29. 148 N. La Brea Ave., Los Angeles. faheykleingallery.com
Marni X No Vacancy Inn
Marni's collaboration with No Vacancy Inn is what you might wear on a deserted beach, the sun toasting your mahogany skin and while you sip a neon drink. Supported by Marni Jam, the brand's multidisciplinary program where it works with like-minded creative entities, Marni X No Vacancy Inn is a natural extension of both brands' affinity for color, print and playfulness. The collection's lightweight, breezy silhouettes are ideal for summer. It will be launching at Maxfield April 20, and will also be available in Marni boutiques and on marni.com.
Oasis by Sturdy Co.
Creative direction company Sturdy is throwing an invite-only series of afters (and a pregame) this Coachella weekend, each with a different theme — Calor, Afrohouse and Desert Brunch. On Friday, continue the reggaeton vibes with a performance from Young Miko for "Calor" night and groove to back-to-back sets from fire DJs on "Afrohouse" Saturday. Requests for invitations can be found on Sturdy's website. sturdyoasis.co
Fiorucci SS23
"Perhaps it's the morning after. Or maybe it's the morning before," Fiorucci writes of its spring/summer 2023 collection. "The pull of the discoteca is slowly surfacing, but for now there's a stillness in this moment of calm." The brand's latest offering walks the line between soft and bold, featuring soft textures and hues in the same breath as bold, sexy party looks. The Monogram Towelling Playsuit ($295) is a piece perfectly paired with the Logo Basket Bag ($230), where you can stash your Animal Print Mini Slip Dress ($295) for later that night. Available now. fiorucci.com
The era of mess has an outfit — what you wore the night before. Striding with pride is a quiet protest in not letting the outside world judge you based off a detail that you let them in on, like what you did last night.
Brain Dead Studios Spring 23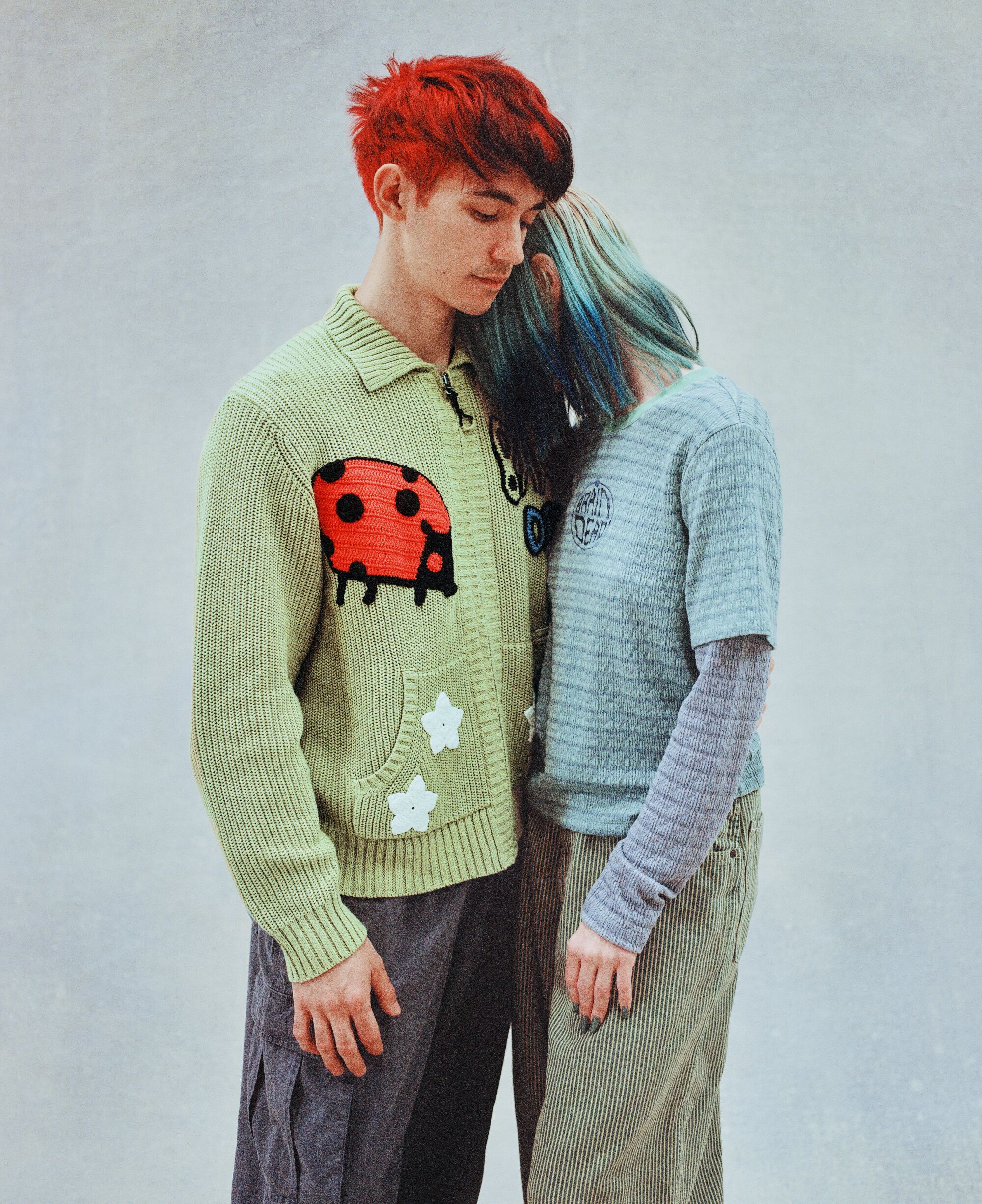 Art-house cinema and brand Braindead Studios released its genderless Spring 2023 collection, offering up a psychedelic dip into the world of color, texture and print. The deep bronze and black Thermo Heat Running Set is a futuristic remix on a '90s nylon running suit; and the Buggin' Out Cardigan Set and matching Buggin' Out Mini Skirt features visionary creepy-crawly designs by artist Ben Kopp. Available now. Wearebraindead.com
'Witness' at WACO Theater Center
The new exhibition at WACO Theater Center, curated by Tina Knowles Lawson and Genel Ambrose, asks the question: "What do you witness when you look through the eyes of Black women?" The answer comes in the form of installation, portraiture and photography from L.A.-based Black women and nonbinary artists including Sophia Nahli Allison, Alexis Hunley, Liam Woods, Dana Davenport, Amber J. Phillips and more. Running through May 27 at WACO. 5144 Lankershim Blvd., Los Angeles. wacotheatercenter.com
Oskuro Vol. II
The Oskuro Vol. II film festival will highlight short films that consider how dreamscaping can be used as a tool for creating new realities for women, queer folks and people of color. Acclaimed works from some of L.A.'s strongest creative voices will be featured, including Jazmin Garcia, Gbenga Komolafe, Sebastián Rea, Marcus Correa, Tasnim Boufelfel and Cole Santiago. 7 p.m. to 11 p.m. 2075 S. Atlantic Blvd., Commerce. Presale tickets are available now. xacult.com
Gris Dior: The Grey Zone Pop-Up
A new pop-up will celebrate Gris Dior from La Collection Privée Christian Dior, the house's collection of fragrances. The pop-up will highlight the unisex woodsy floral scent alongside the collection's full fragrance range. In addition to creating an olfactory experience, this pop-up will engage all of your senses with a "shop and chill" area, an immersive flower and sound installation by British American sonic artist Mileece, and will also have limited-edition products available for purchase. April 13 to April 16. 8175 Melrose Ave., Los Angeles. dior.com
Carmen Herrera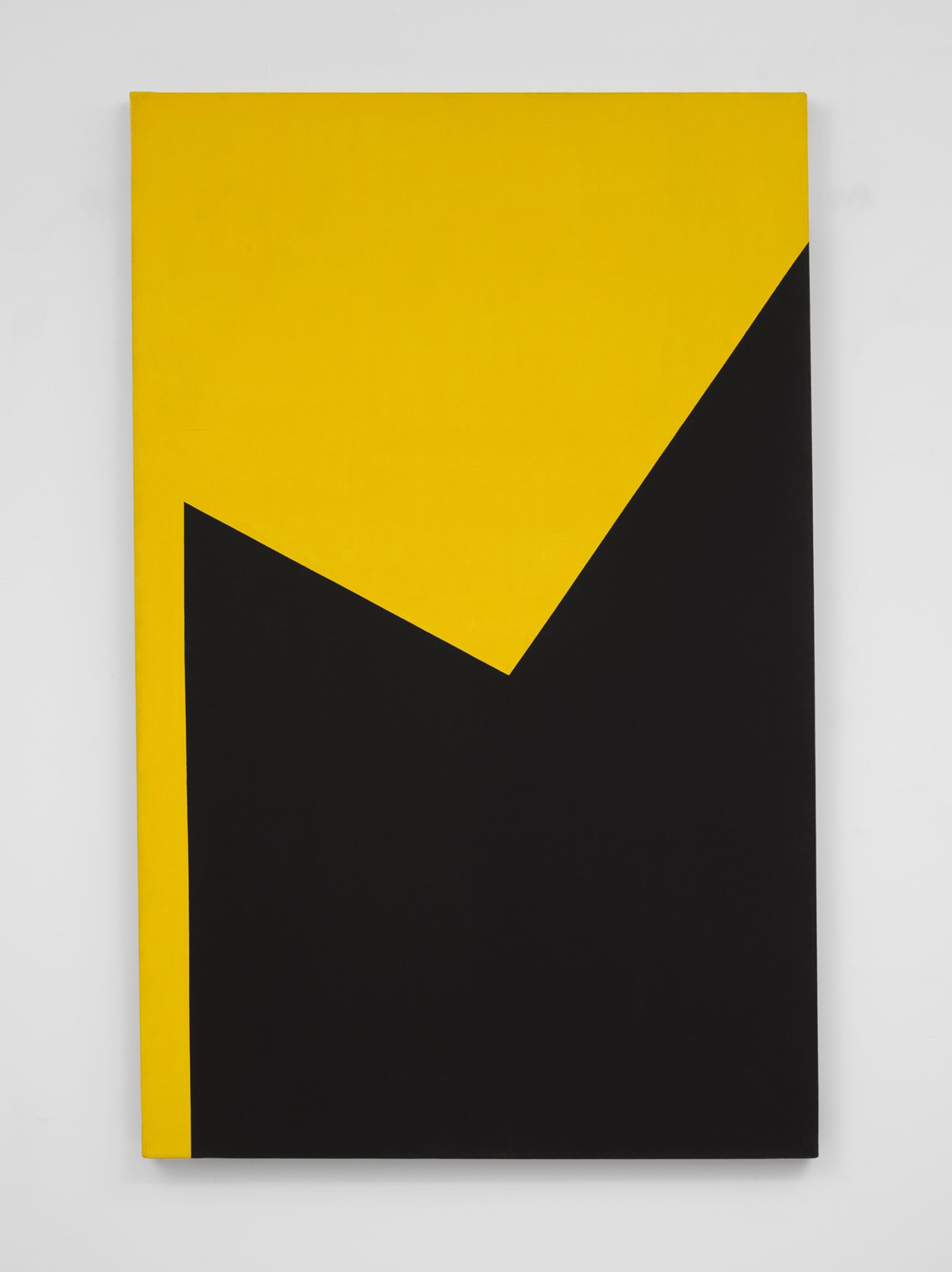 The internationally renowned Lisson Gallery is debuting in Los Angeles with the works of the late Cuban American abstract painter Carmen Herrera. The exhibition will present her "Days of the Week" series, seven paintings that evoke the distinctive character of each day. April 15 to June 10. 1037 N. Sycamore Ave., Los Angeles. lissongallery.com
Amiri X the Webster Palm Springs Capsule Collection
Just in time for Coachella, Amiri teamed up with the Webster to deliver a limited-edition capsule collection inspired by the fun poolside vibes and clear blue skies of Palm Springs. T-shirts, button downs, shorts and sweaters in relaxed silhouettes feature the valley's signature palm trees and — if you know, you know — the Cabazon dinosaurs that greet you on your desert getaway. Available exclusively in the Webster stores and online. thewebster.com
Van Cleef & Arpels Poetry of Time Pop-up
Van Cleef & Arpels will host an immersive pop-up that will transform South Coast Plaza's Jewel Court into a dreamlike walk in an enchanted forest, highlighting some of the maison's most precious timepieces, such as the mesmerizing Ballet of the Planets and the enchanted Lady Arpels Heures Florales pieces. April 1 to 16. South Coast Plaza, 3333 Bristol St., Costa Mesa. vancleefarpels.com/at/en/watches/poetry-of-time
Ryan Preciado, "Highway Hypnosis," at Matthew Brown Gallery
L.A. furniture artist Ryan Preciado presents his first solo exhibition at Matthew Brown Gallery, opening April 1 from 6 to 8 p.m. "Highway Hypnosis" is an ode to the beauty found in the everyday moments, conversations, intersections and routes Preciado encounters when making his work. Running through May 20. 712 N. La Brea Ave., Los Angeles. matthewbrowngallery.com
Puma x Staple collection
Wear a piece of L.A. history: Puma and streetwear brand Staple have teamed up for a collection of footwear and apparel inspired by the Asian American student-run publication Gidra, which responded to anti-Asian sentiments at UCLA and in Greater Los Angeles during the civil rights movement. Their second drop includes two Puma Suedes, one rendered in yellow to portray the magazine's namesake King Ghidorah and one in black and gray tones. Another suede features a peel-away layer, revealing clippings and illustrations pulled directly from the Gidra newspaper underneath. staplepigeon.com/collections/staple-x-puma-gidra
atmos X Salomon
Tokyo sneaker destination atmos collaborated with cool-kid sports brand Salomon on the new X-T6 "Stars Collide" model. Building on Salomon's beloved X-T6 silhouette, "Stars Collide" features reflective details and atmos' heritage star pattern, meant to invoke a celestial collision or night hike spent gazing at the sky. Available April 8 in stores and online. atmosusa.com
Saint Laurent Rive Droite's ode to French Modernists
Saint Laurent Rive Droite's is giving the French Modernists their flowers. Creative director Anthony Vaccarello partnered with galleries in Paris to curate a selection of vintage furniture paying homage to French Art Deco and Modernist design, for an exhibition running through April 14 at the Rive Droite store in L.A. (and Paris). The presentation puts a special emphasis on the work of artist Jean-Michel Frank. 469 N Rodeo Dr, Beverly Hills.
Union Spring 2023
Union delivers a take on workwear staples for its spring '23 collection by pairing unexpected textiles with colorways that break from the style's traditional neutral color palette. Inspired by those fly '70s leisure suits, Union's offerings include carpenter pants using custom yarn-dyed plaid in olive, blue, pink and brown. The second delivery dropped March 30. unionlosangeles.com
Dawoud Bey & Carrie Mae Weems: In Dialogue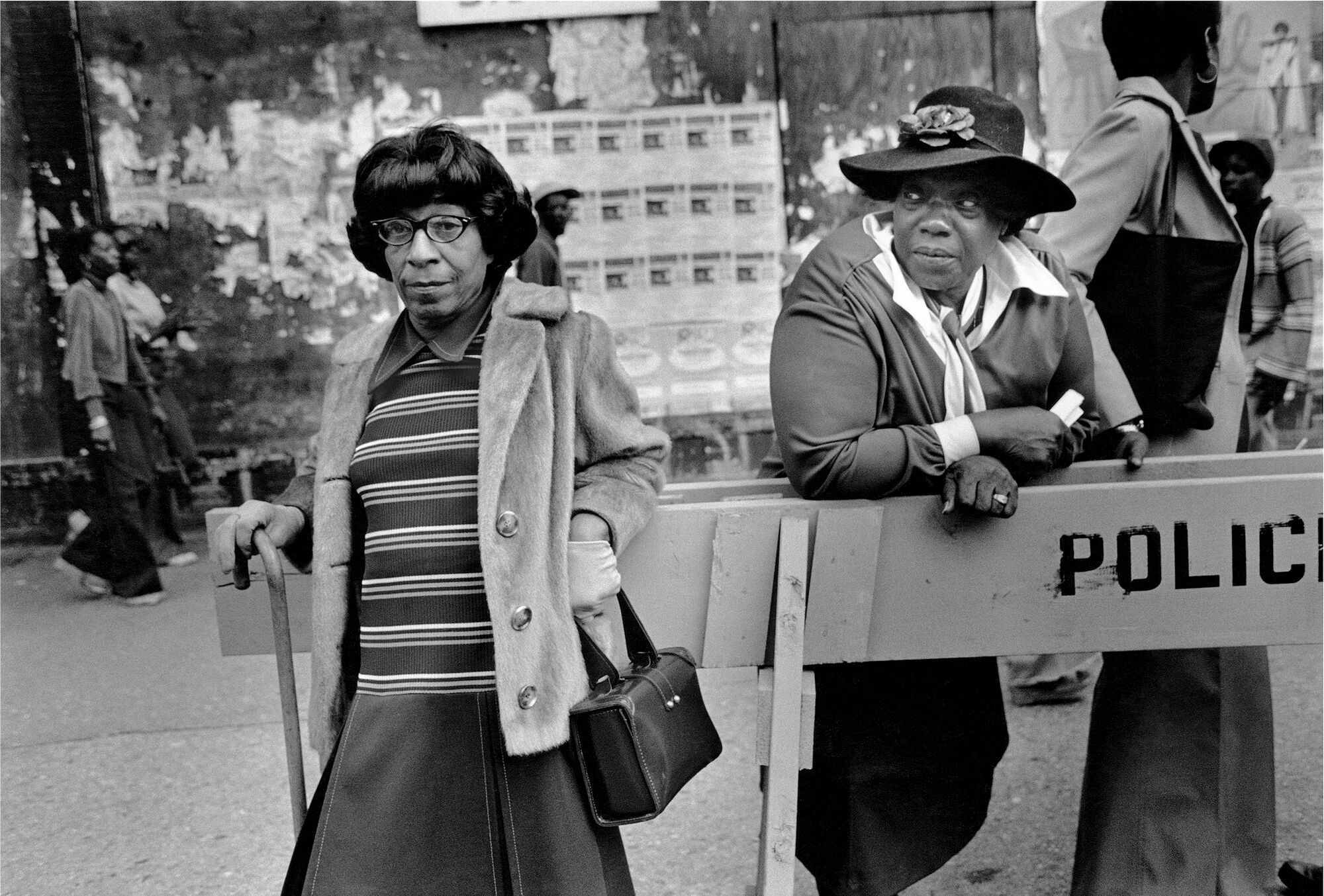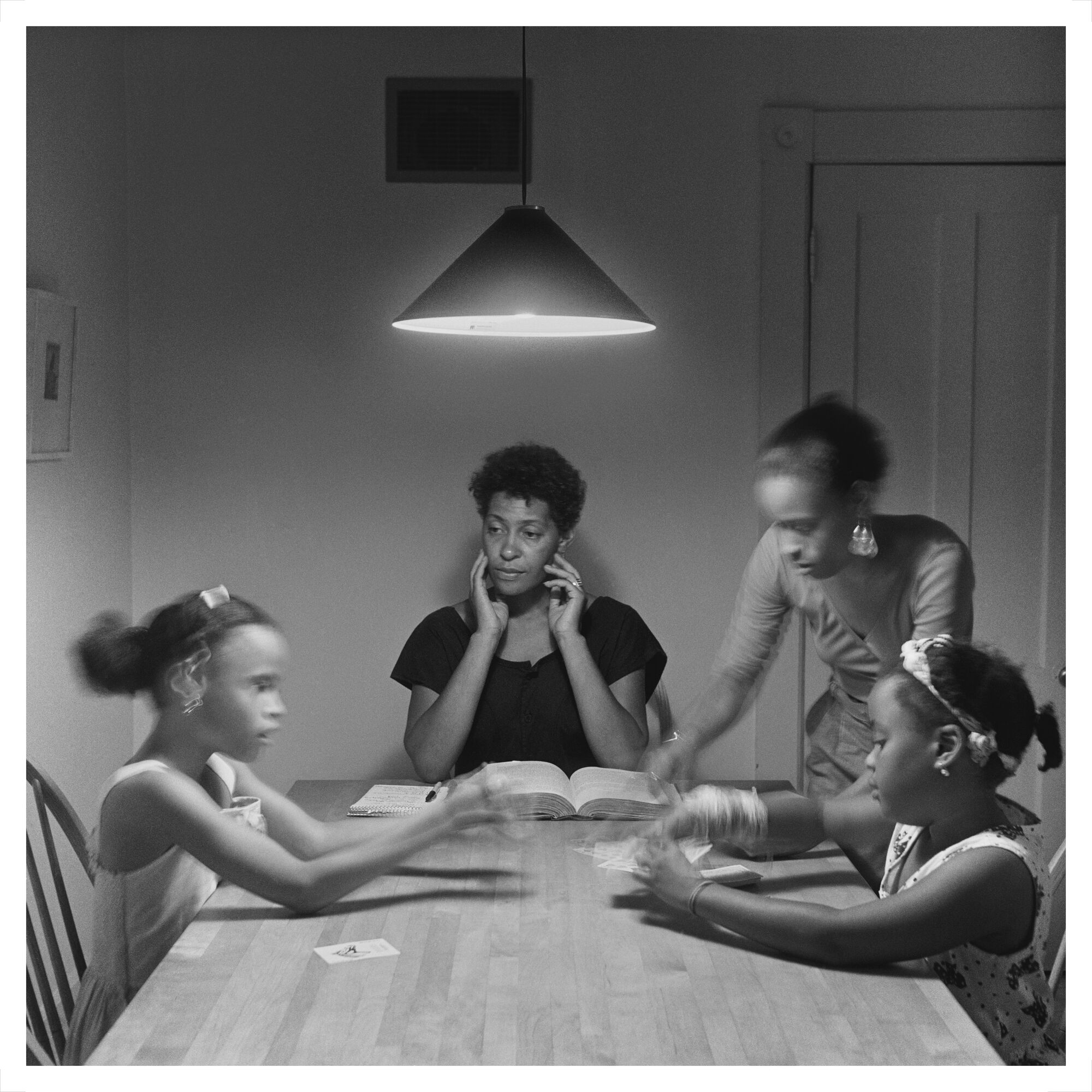 Photographers Dawoud Bey and Carrie Mae Weems have been friends and colleagues for more than 40 years while coming up in Harlem, and for the first time, their works will be situated in conversation with each other. While using different techniques, Weems and Bey both present insightful and complementary commentary on race, class, representation and systems of power through a photo series grounded in Black history. April 4 to July 9. The Getty Center, 1200 Getty Center Drive, Los Angeles. getty.edu
Self Realization by Supervsn
Supervsn Studios releases Self-Realization, the first installment of their SS23 Fellowship collection. Self-Realization features spacious hoodies, dip dyed quilted over shirts and Terry-cloth t-shirts in assured sunrise and earth-toned colorways. supervsn.com/collections/frontpage
Louis Vuitton LV Archlight 2.0
The Louis Vuitton LV Archlight 2.0 returns with an energetic silhouette and multiple colorways. Archlight's first iteration was inspired by '90s sports sneakers with raffia and guipure lace, and its successor now draws from more recent trends, ranging from "rebellious gothic vibes'' to "romantic 'cottage core.'" Available in Louis Vuitton stores. us.louisvuitton.com
Carhartt WIP x Awake NY
Carhartt WIP and Awake NY link up in the name of form, function and community for the brands' collaborative SS23 collection. In the eight-piece capsule, Carhartt's sturdy silhouettes serve as a canvas for Awake NY's emblematic flair. Peep the OG Active Jacket, featuring Awake NY's ornamental flower motifs and bold embroidery, or one of the exclusive knitwear pieces in the collection: a co-branded jacquard cardigan ideal for transitioning into spring. Available April 6. awakenyclothing.com; us.carhartt-wip.com
Fashion Daze
Look out for Freak City, the fearless L.A. design brand which is showcasing a new capsule collection at Fashion Daze, a group show of designers at the Yaamava' Resort & Casino. The Freak City collection will be available online once it drops. April 20 and April 21. Yaamava' Resort & Casino, 777 San Manuel Blvd. S., Highland. yaamava.com
The Margins of Dream Language: Experimental Korean Filmmakers
Korean diasporic arts organization GYOPO — with Filmforum and Los Angeles Nomadic Division (LAND) — is hosting a special screening of short films by five female contemporary Korean filmmakers pushing cinema in radical ways. Filmmakers Eugene Mayu Kim, Heehyun Choi, Woojin Kim, Onyou Oh, and Boyoon Choi splice text and spoken word into their films, often as a means to engage with colonial power dynamics. The screening will be followed by a conversation between Seokyoung Yang and Jae Min Lee. April 23, 1 to 3 p.m. 2220 Arts + Archives, 2220 Beverly Blvd., Los Angeles. RSVP here
Hiro Clark store opening
The sophisticated men's basics brand is coming to East Hollywood. Opening mid-April, the Hiro Clark store will house simple and soft cotton T-shirts and sweatsuits. Opening Mid-April. 677 N. Berendo St., Los Angeles. hiroclark.com
True Colors by Gajin Fujita
Artist Gajin Fujita is showcasing a potent new body of work at L.A. Louver that blends Eastern and Western imagery, textual markings and graphic narrative, and spray paint and gold leaf. Each painting is a meditation on identity, political injustice and human interaction with the natural world over the last three years. Open through May 6. 45 N. Venice Blvd., Venice. lalouver.com
Desert X
In its fourth year, the desert-bound contemporary art exhibition Desert X highlights 11 international artists including L.A.-based artists Lauren Bon and Matt Johnson. Curated by Neville Wakefield and Diana Campbell, the exhibit has extraordinary works — including wide billboards that display the photography of Tyre Nichols — that span sculpture, painting, writing, architecture, design, film, music, performance, choreography and environmental activism. Through May 7 at sites across the Coachella Valley. desertx.org