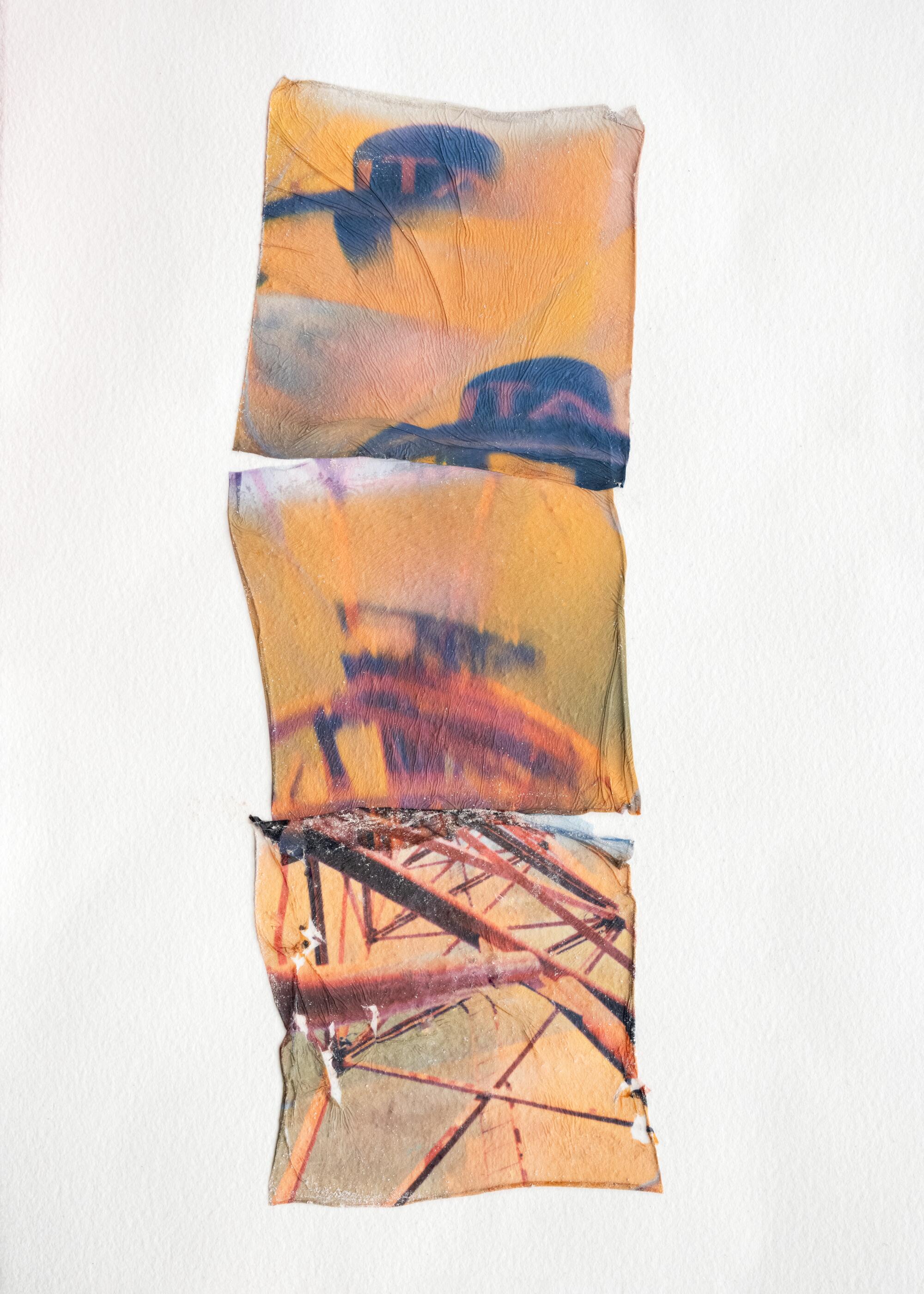 A gruff nun introduced me to the concept of apocalyptic architecture. She was my catechism teacher, and she paced our classroom floor while lecturing that, eons ago, all humans had belonged to the same tribe. We spoke one language and had traveled east, to the land of Shinar. There, we set out to erect the planet's first skyscraper: a ziggurat that would bridge heaven and earth. This arrogant project angered God and so, to teach humankind humility, the divine cursed us with different languages. We fought, we warred, and we were forced to abandon our invasion of heaven. The Tower of Babel remained as incomplete as the Winchester Mystery House.
This Bible story lent an air of defiant romance to a Southern California ziggurat that supplied grist for my childhood daydreams. My family passed this shabby monument while taking the Santa Ana Freeway to and from Norwalk, the suburb where my father's childhood tract home decayed by the railroad tracks. Located five miles south of downtown Los Angeles in the City of Commerce, the behemoth at 5675 Telegraph Road resembled Babylonian ruins. Twentieth century smog shrouded them, giving them a filthy aura.
'She could count on the strip mall for highly effective magic. She parked in the lot's only vacant spot, and before walking into the mall's most brightly lit business, Silly's Smoke Shop, she got a funny feeling and stopped'
The ruins in Commerce looked as if they had already experienced the end times and been forgotten. Their neglect made me want to mourn them, though this impulse wrestled with another one. Because I adored Steven Spielberg's "Raiders of the Lost Ark," I also recognized the ruins as a site for adventure, fun. Could I sneak into them and develop my tomb-raiding skills? I knew where my father kept his shovel and pickax.
I craned my neck and peered at the Mesopotamian wonder through the windows of my father's minivan. Vandals had attacked the structure, smashing window after window. A few protruding glass shards were our local ziggurat's only protection. My eyes traced the priest-kings etched into the 1,700-foot-long facade. What treasures did these ancients guard? Antiquities made of gold and jade? Prophetic scrolls? Mummies like in Giza or Guanajuato? Bedazzled sarcophagi? Skulls with diamond-studded teeth?
Ever the curious tomboy, I asked, "Is that an old temple?"
From behind the wheel, my father replied, "The Assyrian building? It used to be a tire factory. Now, it's nothing." He seemed pleased about the factory's demise.
I asked, "Have you been inside?"
"Yeah, I saw the offices."
"What were they like?"
"They looked like the bank where my father worked in Tucson. I walked to the front desk and asked for a job application. They never got back to me."
We were on our way to Norwalk when my father taught me that the building I so fetishized had more to do with Henry Ford than Nebuchadnezzar, and for the rest of our journey, I occupied myself by trying to visualize a day in the life of a tire factory employee in the ancient world. I also braced myself. In Norwalk, we would encounter more ruin.
---
The structure that my father and many others called the "Assyrian building" was built in 1929. Designed by architects Morgan, Walls & Clements, it housed both the industrial offices and manufacturing plant of a business whose name implied another Bible story, the Samson Tire and Rubber Co. During the 1920s, L.A. quickly developed an enormous appetite for tires. More factories were built and as visually iconic as some of these plants were, including the Firestone Tire and Rubber Co. in South Gate, none of these other industrial production sites exuded the apocalyptic glamour that Samson did. It was the only factory in L.A. inspired by the abandoned palace of King Sargon II, parts of which are at the Louvre.
Memories of my father's only brother, my uncle Henry, are fused with the Samson Tire and Rubber Co. Because we had to pass it to get to Norwalk, it became a gateway symbol, an indicator of what we would soon experience. Upon arriving in Norwalk, my siblings and I would get to work looking for signs of our uncle. We seldom found him at his home. Instead, we often spotted him sitting at a table outside of a Wienerschnitzel restaurant on Imperial Highway, sipping coffee and speaking to an audience that only he could see. We came to Norwalk to check on him. We brought him McDonald's gift certificates.
To the unsympathetic eye, the hairstyle is peculiar, so childlike and unflattering as to be offensive. But as rasquache provocation, it's also a work of anti-assimilationist art
Henry had no need for car tires; he got around on a beat-up 10-speed bike. He wore his brown hair in a ponytail tied in place by a ribbon that matched his green eyes. He socialized with two types of friends, pet reptiles and an entourage of invisible companions.
Henry awed and terrified me. He had wanted to be a paleontologist. Instead, he became one of countless young Chicanos drafted by the U.S. government to fight the Viet Cong. The U.S. Army trained him to kill and exercising these murderous skills had destroyed him. He left his sanity in Asia and returned to his childhood home a crazed and haunted man. I understood that Henry had undergone his own apocalypse while deployed. I also understood that he had something in common with the builders of the world's first ziggurat. Like them, Henry had lost his ability to communicate. A psychiatrist diagnosed him with paranoid schizophrenia, and the condition affected Henry's syntax. We would listen to him place words that had never been neighbors together and the result was a profoundly personal poetry that none of us could interpret.
"Moon, moon, moon, real estate on the moon! Shot into space. A monkey. Huntsville, Alabama. Ding dong."
It was like speaking to one of the builders at Babel.
The ruins in Commerce looked as if they had already experienced the end times and been forgotten.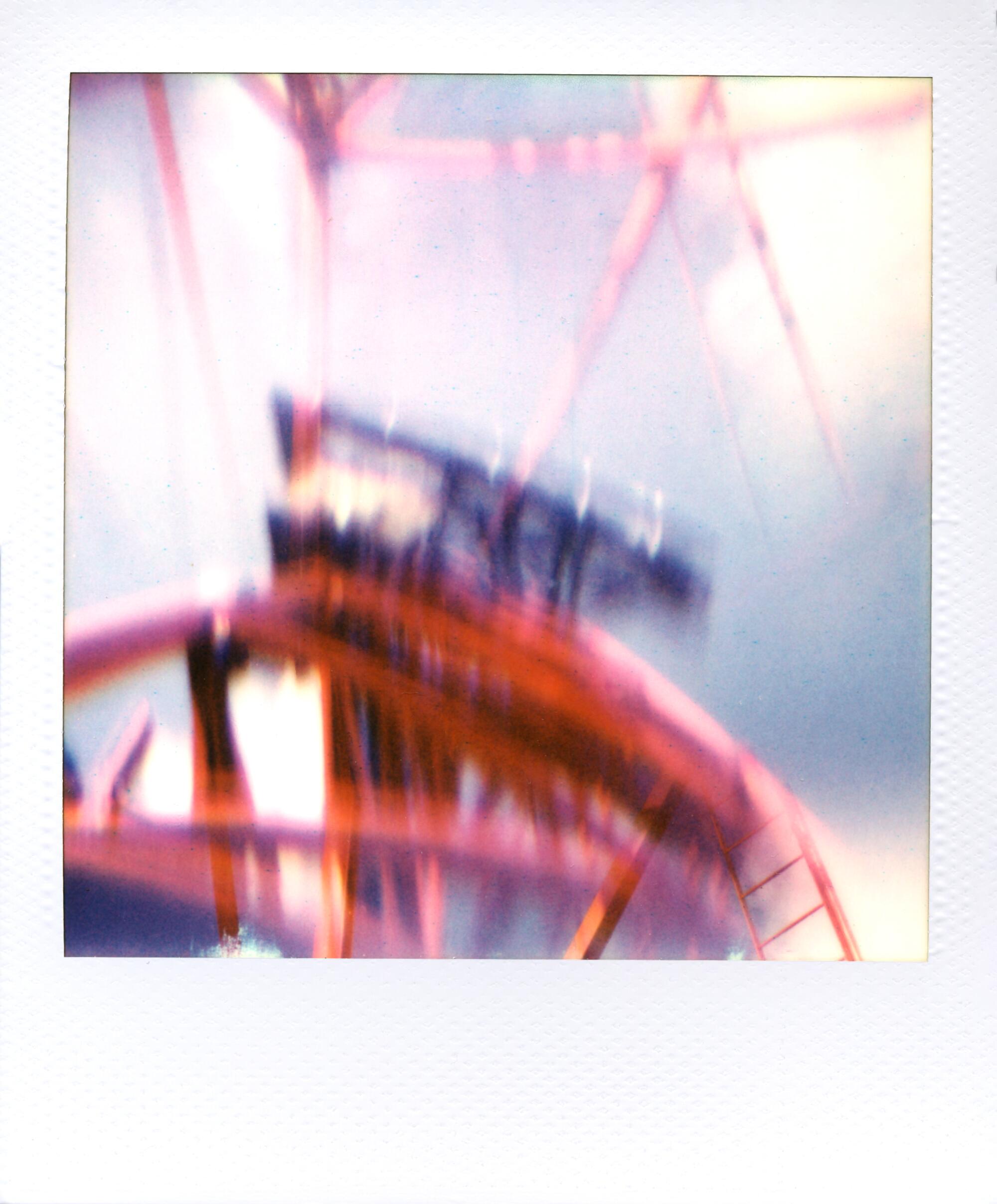 I last drove past the Assyrian building a month ago. It looks more dystopian than ever.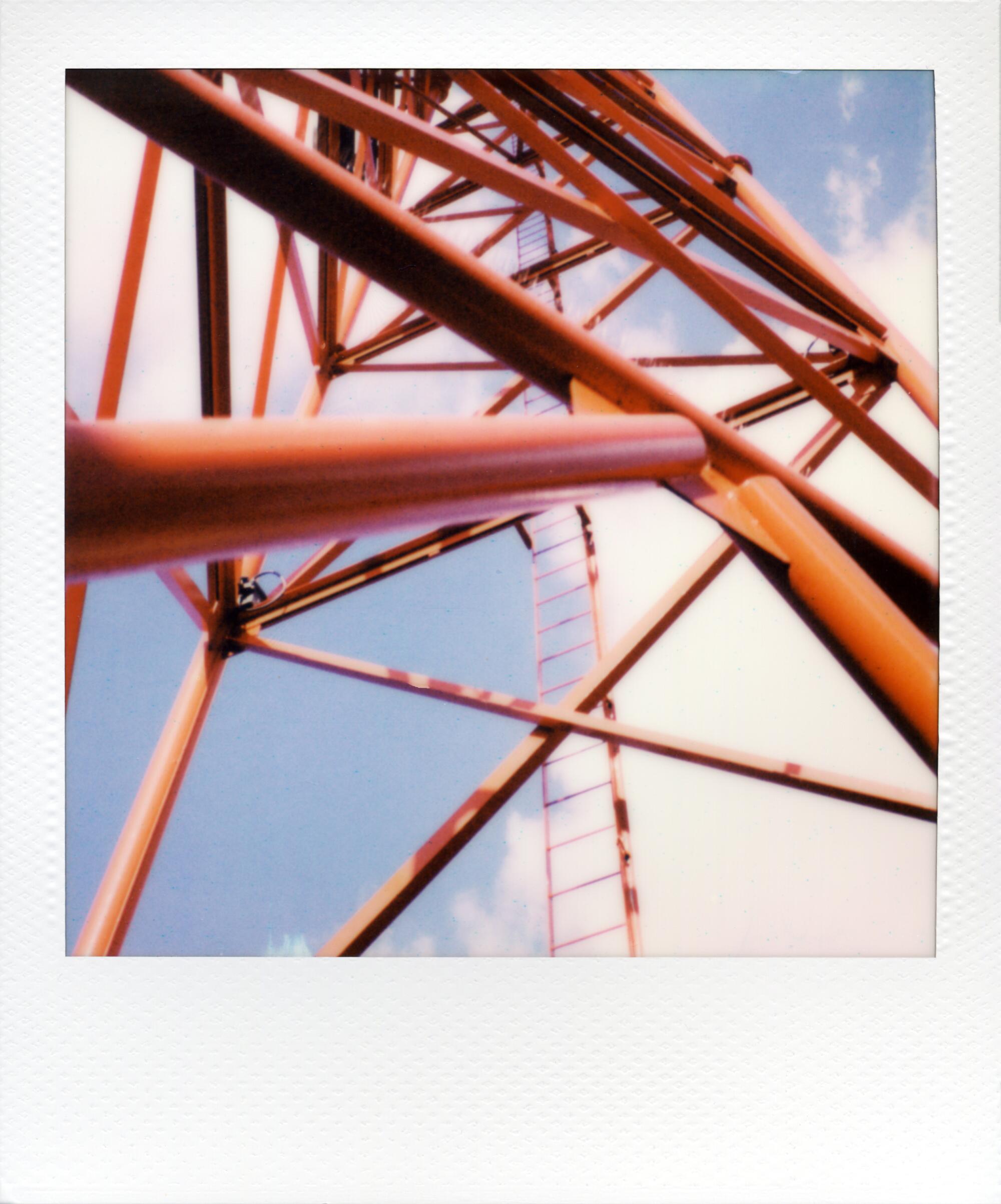 Henry's mouth issued inscrutable odes and like the tire factory, he was often alone. Neglected in plain sight. Henry insisted that the U.S. government had tried to kill him, and his continued existence proved to me that some people are capable of surviving apocalypse. In spite of their tremendous fortitude, many of these survivors are shunned by those for whom apocalypse awaits.
---
I last drove past the Assyrian building a month ago. It looks more dystopian than ever. It also goes by a different name, one shared with a notorious military college, the Citadel. While the abandoned tire factory in Commerce could have been repurposed as so many necessary and enriching things — a museum, a park or a public housing project, to name a few — our civic leaders instead decided to give the building new life as a capitalist shrine. In 1990, the ziggurat reopened as L.A.'s first factory outlet mall, and in 2005, the Citadel launched a grand-reopening after adding an additional 126,000 square feet of retail space. Because capitalism threatens to destroy us all, it makes sense that a monstrous shopping center would cannibalize Babylonian ruins.
Los Angeles is terrible at housing people. It's better at warehousing cars. The concrete nautiluses where we temporarily abandon our Kias and Porsches and mopeds produce, reproduce and shelter dualities.
On the day that I last drove past the Citadel, Henry died. Parkinson's disease had ravaged him. A respirator supplied him with oxygen and his green eyes were closed. I asked a nurse to get the priest and held Henry's hand. I caressed his cheek and whispered to him that he could vacate his body, that he could leave it, that there was nothing wrong with abandoning the flesh-and-blood temple that he had occupied for 78 years. I promised to maintain a space for him on my ancestor altar always, my own small place of veneration where I burn copal and water my spirits with whatever they thirst for. Around midnight, Henry was able to climb a ziggurat to heaven, and I imagine him watching over us, hoping that we will use the lessons that he taught when our apocalypse arrives. Be kind to animals. Make friends with ghosts.
Myriam Gurba is the author of "Mean," a ghostly memoir about survivorship that was selected as a New York Times Editors' Choice. Her latest book, "Creep: Accusations and Confessions," was published by Avid Reader Press.