California Journal: Both children gone, parents still unaware: The unimaginable agony of the Shepherd family
Reporting from Sacramento —
Kressa Jean Shepherd, a Ukiah High School junior who dreamed of becoming an artist, died here two days before Halloween.
On Oct. 9, she and her family were fleeing the Redwood Valley firestorm when they were trapped by the blaze on the mountain near their home. The fire killed 14-year-old Kai Shepherd and inflicted grievous injury on his parents and 17-year-old sister, Kressa.
Kressa had spent what can only be described as three harrowing, mostly unconscious weeks in the burn unit of Shriners Hospitals for Children, before her brain swelled and then stopped.
There was nothing more to do but keep her breathing while her family said goodbye.
At her bedside, they told her how strong she was, how loved she was, then watched helplessly as her ravaged body slipped away.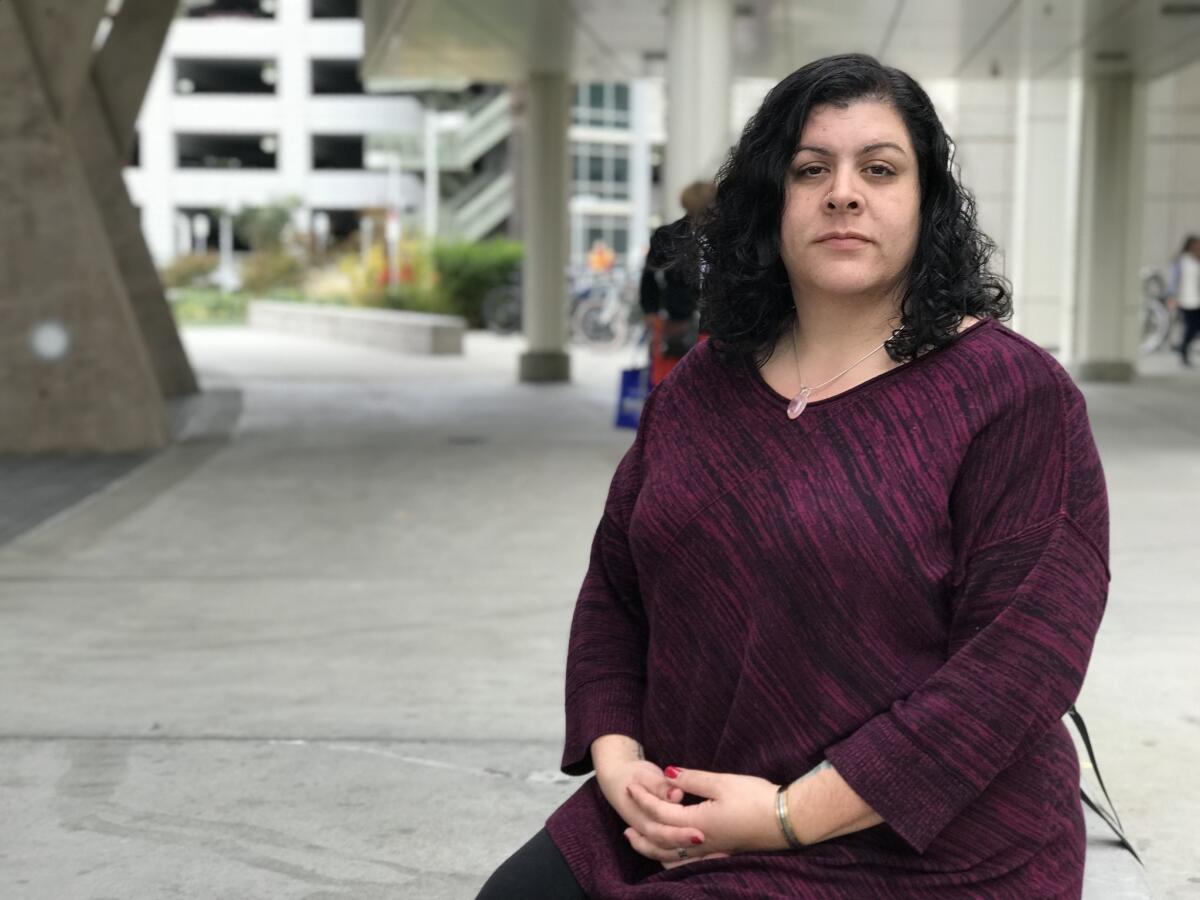 I met with Kressa's aunt, Mindi Ramos, here on Thursday. Since the fire, Ramos has spent most of her time tending to her niece and her sister, Sara Shepherd, 40, hospitalized across the street from Shriners at the UC Davis Medical Center.
Sara was burned over 60% of her body and is making good progress.
"She is definitely forlorn and melancholy," Ramos said. "I can tell from her expressions. On a lucid day, she will say things like, 'I'm trying, it's hard.' There is a spot on her forehead that didn't get burned, and I touch that all the time."
The children's father, Jon Shepherd, 46, is being treated in San Francisco at St. Francis Memorial Hospital and is also expected to recover.
Sara's mother and father are staying nearby in the Ronald McDonald House but are not ready to speak publicly about the tragedy.
Both Jon and Sara have been sedated and unable to utter more than a few words while they recuperate. Neither has been told that their children have died, that their bodies are in a mortuary in Ukiah. The news will come soon enough.
And will be followed, surely, by even more inconceivable pain.
Jon's brothers have been keeping vigil with him in San Francisco, along with Robert Loucks, his best friend since they were both 15. Loucks has been driving frequently back and forth from Ukiah to be with Jon.
Twenty-three years ago, he and Jon started a business, Nor Cal Powder Coating. They still work together.
"Our families do a lot together," said Loucks, who was at Jon's bedside in San Francisco on Thursday when we spoke. Loucks' son, Chase, 17, grew up with Kressa, and they were together in every grade. Three days before the fire, Loucks took the Shepherds sailing on San Francisco Bay.
"What's really heartbreaking right now is we don't know what he knows," Loucks said. "He's going to be waking up out of this dream and find out that he's lost his family, and he is here and Sara is in Sacramento."
In the past few days, Jon's medical team has been working to "give him back his voice," as Loucks put it. His breathing tube was removed on Oct. 27, replaced by a tracheostomy. Moments before I spoke with Loucks, a respiratory therapist plugged Jon's tracheostomy, which allowed him to speak for the first time since the fire.
At the therapist's request, Jon was able to say his friend's name. But when the therapist asked, "Can you say my name?" Jon, still on painkillers, replied, "Kiss my ass."
"His personality is still there," said Loucks, with a small chuckle. "He's a very strong-willed guy."
The family is hoping Jon can be reunited with Sara in Sacramento by the end of next week. They think it's critical for the couple, who have been together for 25 years, to be with each other as they deal with their children's deaths.
When the time comes to talk about Kai and Kressa, said Ramos, UC Davis Medical Center has offered a team of psychologists and social workers to counsel them.
Everyone is dreading it.
Saying goodbye to Kressa, said her aunt, was unlike anything she'd ever experienced. Most of Kressa's body and head were covered by white gauze. Her eyes were shielded with protective goggles to keep them moist.
"It was surreal," said Ramos, a former school principal who lives in Ukiah. "I thanked her for fighting and told her it wasn't fair, but that she didn't have to be in pain anymore. We held her hand and cried over her."
Kressa's prospects had been grim from the start. She had been airlifted to Shriners from Ukiah on Oct. 10 after a neighbor found her with her mother, badly burned, on the road near their house. Kai's body was nearby. Jon was found farther down the mountain, also in terrible shape.
Doctors immediately amputated Kressa's severely burned legs below the knee. After that, she had numerous surgeries — grafts, mostly — and developed a fungal infection in her legs, which forced surgeons to remove her knees and a bit of femur. She was on dialysis.
On Oct. 18, she went into cardiac arrest; it took five hours to stabilize her. Her body and face were terribly scarred; it was unclear whether she would ever see again.
"There's really no other way to describe it. She was a charred person," said Ramos, who has been helping her own children, Jack, 5, and Betty, 12, cope with their cousins' deaths. "Her ears and her fingertips were blackened. They grafted her own skin onto her face and stapled it on. It looked like she was wearing a translucent mask of her own skin. At one point, they stitched her eyelids closed to give her eyes a chance to heal."
Ramos believes her death was a release.
"Kressa's quality of life would have been debilitated," said Ramos, who spent hours at Kressa's bedside reading "The Sorceror's Stone" because the teenager loved Harry Potter so much. "And so she is spared from that, thankfully."
Twitter: @AbcarianLAT
ALSO
A family of four tried to outrun the firestorm. Only three made it
They survived six hours in a pool as a wildfire burned their neighborhood to the ground
Losses from Northern California wildfires top $3 billion; 14,000 homes destroyed or damaged
Sign up for Essential California for news, features and recommendations from the L.A. Times and beyond in your inbox six days a week.
You may occasionally receive promotional content from the Los Angeles Times.