Holly Prado, poet who championed L.A.'s literary scene, dies at 81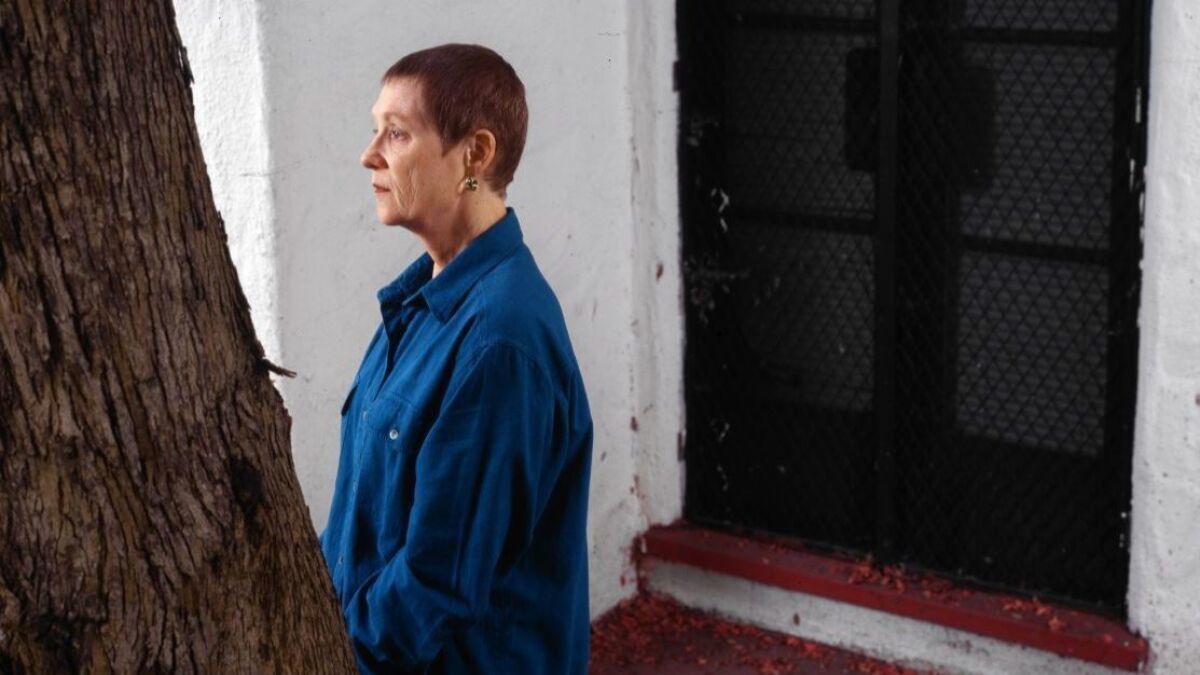 Holly Prado, an admired poet, fiction writer and educator who championed what she came to see as Los Angeles' under-recognized literary scene, has died at the age of 81.
Prado was proofreading her latest book, "Weather," at the time of her death June 14 in West Hills. The cause of her death was complications from sepsis and a kidney infection, said her husband, Harry Northup, an actor and poet.
Prado walked away from the conventions of the working world as a young woman and decided instead to pursue her yearnings to be creative, first as an educator and then as a poet, a fiction writer and a mentor to others who found inspiration in the written word.
"When I first started writing full time in 1973, I told myself I am not going to get rich doing this; I am doing this because I love writing," she once said. Years prior, she echoed that sentiment in a letter she wrote to her parents: "No, dear parents, your darling daughter hasn't decided what to do with her life. I would like to a. write b. be an intellectual bum c. dabble in art. These choices offer no income, no security."
Born in 1938 in Lincoln, Neb., Prado was the daughter of a homemaker and a newspaper circulation manager. Captivated by the moon in the daytime sky, she wrote her first poem at 10. Her mother, who praised and encouraged her early writing, died when Prado was 16. Her death, Northup said, was the source of Prado's creativity.
During her teens, her family moved to Michigan, where Prado later received her bachelor's degree from Albion College in 1960. After graduating she moved to Los Angeles and worked at a lawyer's office in downtown. Dissatisfied with the job, she decided to pursue teaching and received her credentials from Cal State L.A.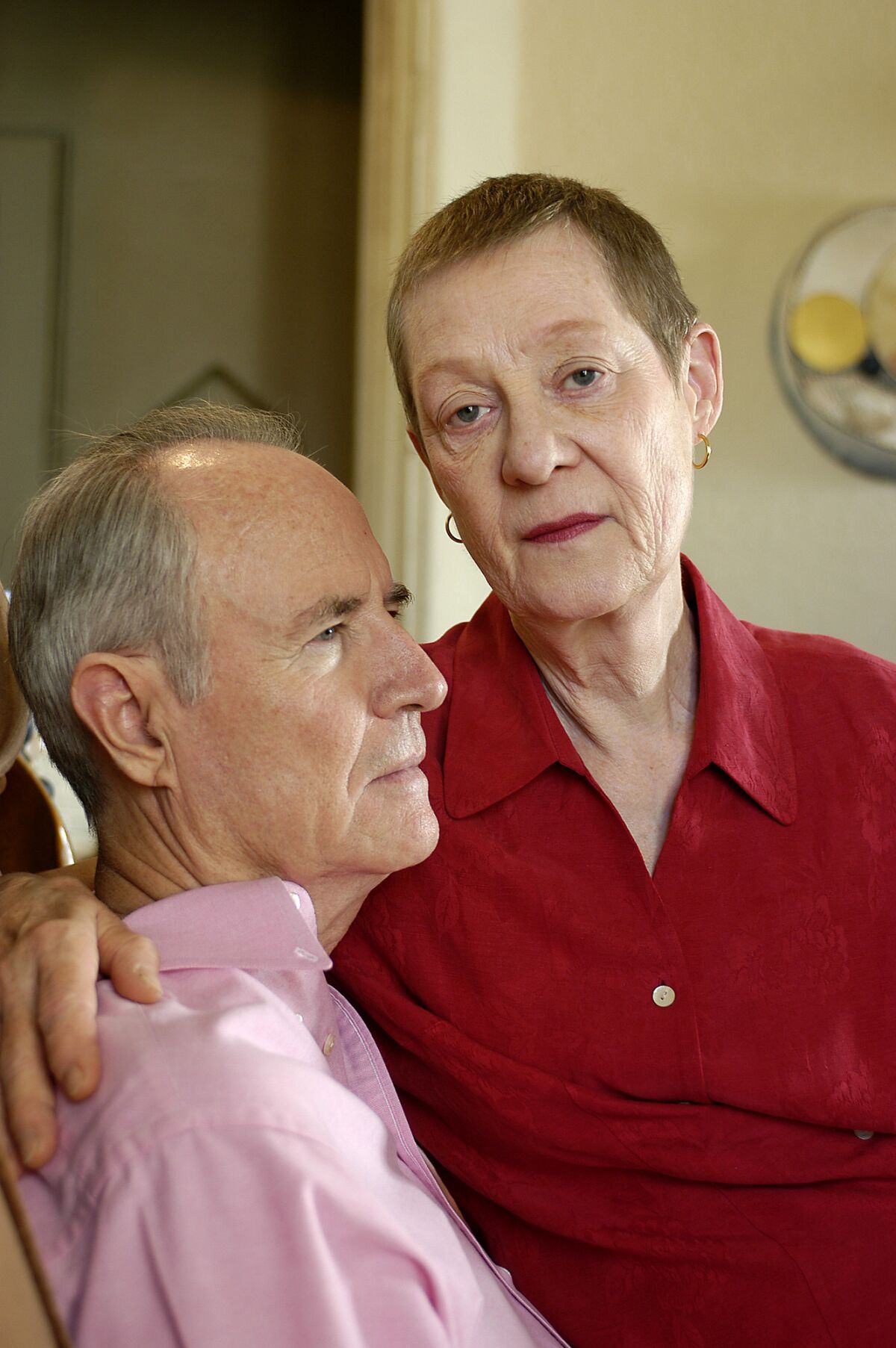 While teaching high school English for eight years, Prado yearned to have more time to do what she loved most. So she quit to commit her life full time to creative writing. In her home, she taught private creative writing classes for more than 40 years. With more time to write, Prado would eventually become a vital figure in the city's literary movement, regularly contributing to poetry readings and literary events.
But as a poet in L.A., Prado grew increasingly frustrated with working in what she felt was a void.
"The entire world is blind to Los Angeles poetry," she once said. "Los Angeles is associated with film, television and music industries. This puts our artists in a kind of vacuum."
She worked actively to change that as an educator. She went back to teaching, first at the now-defunct nonprofit the Woman's Building and at USC's professional writing program in the late 1980s, where she taught for two decades. She also helped found the publishing cooperative Cahuenga Press.
"As a teacher, her workshops changed the lives of their participants, and her work retains its uniqueness while speaking to many different kinds of readers," said James Cushing, a poet and professor at Cal Poly San Luis Obispo who has taught Prado's work for 30 years. "Her dedication to poetry as a living, shared communal experience meant she never seemed to be motivated by desire for fame."
Though Prado published several novels, she was first and foremost a poet. She described her first poetry collection, "Feasts," published in 1976, as a "poetic-autobiographical-fiction." It was that work that Northup fell in love with. The following year, the two met at a poetry event, started dating and were married in 1990.
"Feasts" was followed by seven more works, including her first novel in 1985 titled "Gardens," which garnered mixed reviews.
Her book of poems "Esperanza: Poems for Orpheus," published in 1998, explores inspiration and the ways in which mythic and archetypal energies entwine into daily life. It was praised by Alison Townsend in "The Women's Review of Books," who called it "an exploration of creative inspiration."
"Prado has, more than any other poet I know, the ability to capture and describe the relationship between interior and exterior worlds in a manner that is simultaneously grounded and filled with mystery," Townsend said. She called Prado a "stylistically innovative and adventurous" poet "whose work deserves to be known much more widely."
In the poem "Rilke as Door," Prado describes the experience of beginning to write:
"his chest thrilled, stretched against god's breath. Poetry
needs excess: Orpheus finds a man, a woman, fully opened in the spiral cypress tree, by wood as flesh
by paper where the tongue licks nothing into Word and no thought can stop the pulled and pulling roots from
shattershatter:
the wrench of salt, and yet from grief the music: Orpheus kept singing when his body disappeared - like all the ones whose stories we forget to tell, he comes as great, incessant breakage."
Prado's poetry and prose appeared in numerous publications, including the Paris Review, the Kenyon Review and the American Poetry Review. She wrote book reviews for The Times in the 1970s and '80s while she also was writing "In Verse," a column for the Book Review about small local and national literary publishing houses.
"Holly had a reservoir inside of herself," Northup said. "Whatever she was called upon to write she could write."
Prado won the Fin de Millennium L.A. Poetry Award in 1999 and the Sense of Site poetry competition from the Los Angeles Cultural Affairs Department and Durfee Foundation in 2002.
In 2006, 35 years after embedding herself in the city's literary community, the city of L.A. presented Prado with a certificate of recognition for her achievements in writing, teaching and participation in the city's literary community. Prado's final book, "Weather," is scheduled to be published in the fall.
Prado's work is archived at UC San Diego.
She is survived by her husband, stepson Dylan and a granddaughter, Oceanna.
The stories shaping California
Get up to speed with our Essential California newsletter, sent six days a week.
You may occasionally receive promotional content from the Los Angeles Times.