UCLA graduate students' lawsuit alleges sexual harassment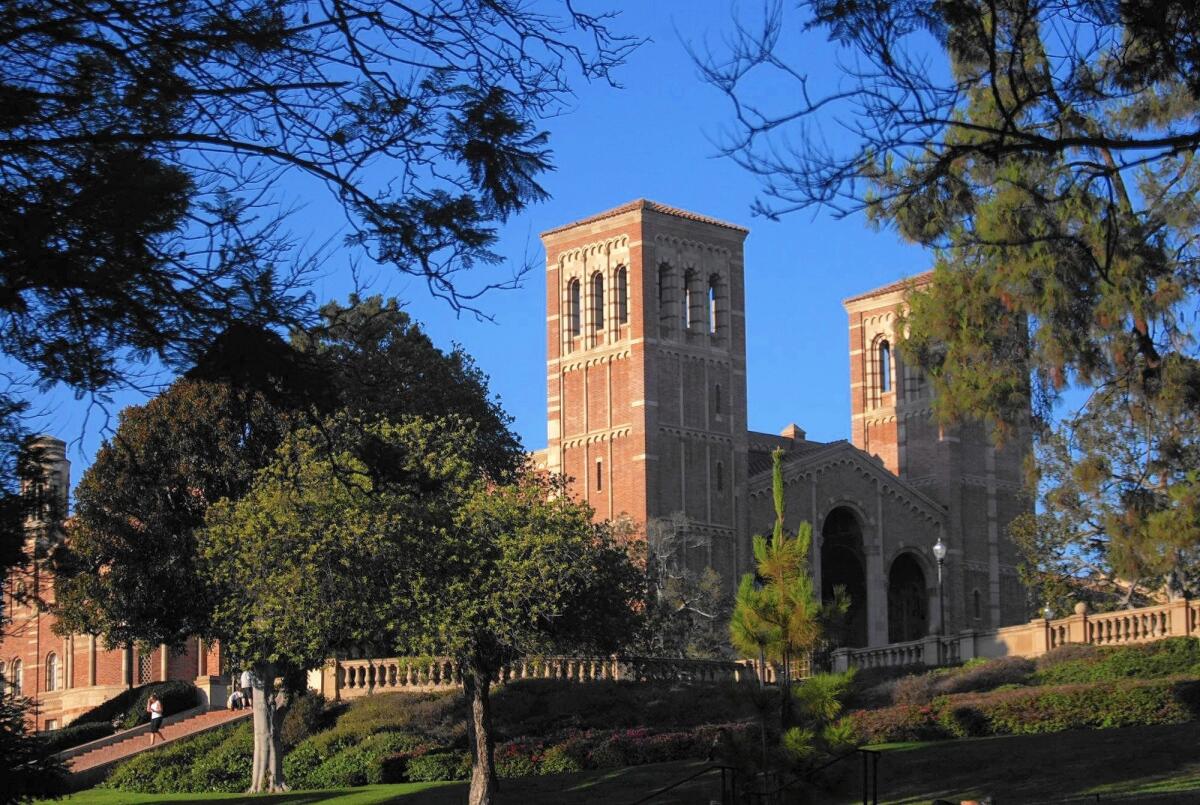 Two female graduate students have filed suit, alleging that UCLA officials failed to act on complaints that a history professor had sexually harassed them.
In a federal lawsuit filed last week, the students allege that Gabriel Piterberg made suggestive comments and unwanted advances — such as pressing himself against their bodies and forcing his tongue into their mouths.
University officials, the women said, urged them to keep quiet and not pursue formal investigations.
As a result, according to the lawsuit, Nefertiti Takla and Kristen Hillaire Glasgow have endured emotional distress and are fearful of returning to campus, which has damaged their studies.
Piterberg did not respond Monday to a request for comment.
In a statement, UCLA said the university "is committed to providing an environment free from harassment and discrimination and ensuring due process for all members of our community. The facts of this case are complex, and due to the privacy rights of all involved, we are prohibited from making further comment."
The lawsuit comes as universities nationwide are under pressure to improve their handling of sexual misconduct allegations. UCLA is one of dozens of campuses currently under review by the U.S. Department of Education for possible violations of Title IX, the equal education law that bars sexual discrimination.
In a 2014 report, California State Auditor Elaine M. Howle found that the Westwood campus — as well as three other colleges — had failed to "ensure that all faculty and staff are sufficiently trained on responding to and reporting student incidents of sexual harassment and sexual violence."
Students, Howle said, were not being appropriately educated about those issues either.
In an interview, Glasgow said that she hoped the lawsuit would lead UCLA to reform its policies.
"There's a huge power play in the hierarchy in graduate school programs between professors and students, and we're hoping by putting this into the open there will be more equity in how females in academia are treated," she said.
According to the lawsuit, Piterberg began harassing Glasgow in 2008 and continued until 2013. But she was reluctant to complain because he sat on a committee that allocated departmental funding for graduate students. She confided in UCLA's then-Title IX coordinator Pamela Thomason, the suit said, after learning that Takla had filed a sexual harassment complaint against Piterberg.
Glasgow said her complaint was never investigated.
"I was shocked, disheartened and disillusioned," Glasgow said. "This was my life's passion, to be in academia and to do research, and this is one of those moments when I've had to rethink everything."
According to the lawsuit, Piterberg was acting as Takla's dissertation advisor when she filed her harassment complaint. Thomason allegedly told her that the professor had admitted to the "basic facts" but denied coercion — and she dissuaded Takla from requesting a formal hearing before the Academic Senate by saying Piterberg's peers were sure to side with him.
UCLA completed a nine-month investigation in March 2014, according to the suit, but did not provide Takla with information about the terms of any resolution reached.
The suit, which names the regents of the University of California as defendant, alleges that UCLA also ignored several other complaints and reports of alleged sexual harassment against Piterberg.
Thomason is now the Title IX officer for the 23-campus California State University system. She said Monday that she was bound by confidentiality laws not to discuss the investigations.
A UCLA spokesman said Piterberg still was employed by the university, had taught in winter 2015 but did not teach in the spring quarter.
Twitter: @CarlaRiveralat
Sign up for Essential California for news, features and recommendations from the L.A. Times and beyond in your inbox six days a week.
You may occasionally receive promotional content from the Los Angeles Times.