For friends of Susan Berman, Durst's arrest comes as a relief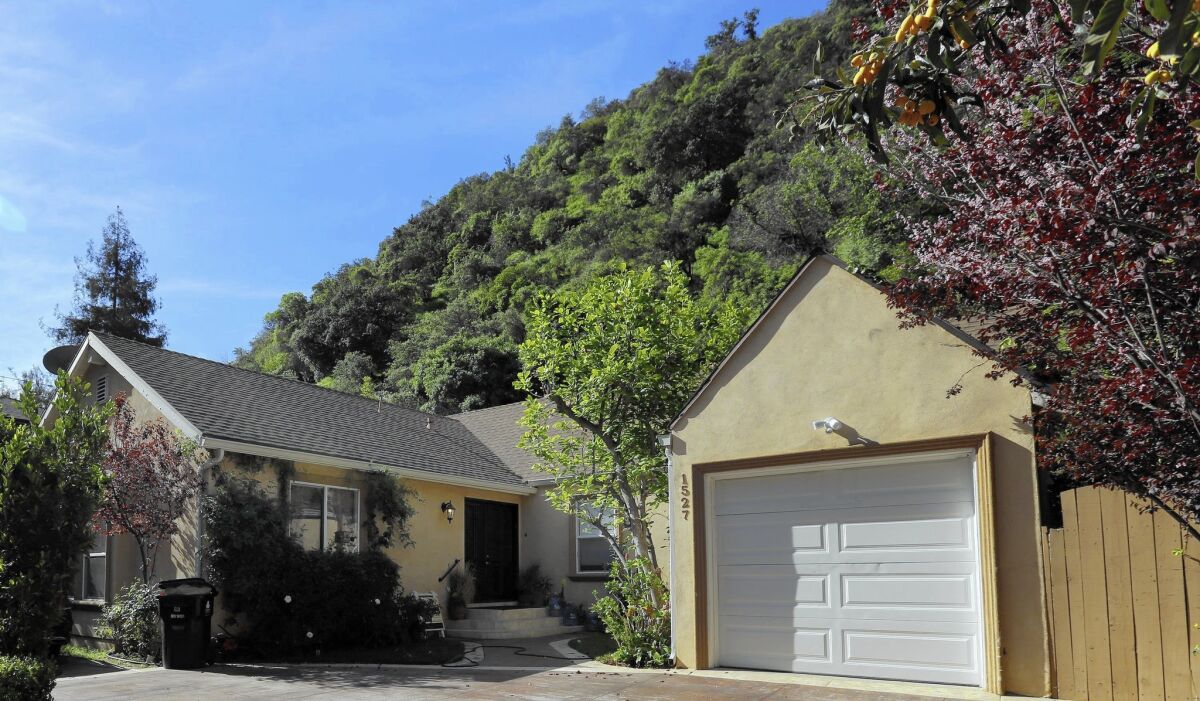 It was a few days before Christmas in 2000 when Rich Markey met his longtime friend Susan Berman for dinner and a movie at the Third Street Promenade in Santa Monica.
After laughing through the comedy "Best in Show," the two parted ways, with Markey headed out of town to see family. When he returned to Los Angeles, he was stunned by the message left on his answering machine: Berman had been killed.
It turned out Markey was one of the last people to see Berman alive before she was found in her Benedict Canyon home on Christmas Eve, dead from a gunshot wound to the head.
Markey closely followed the case, for the first few months when it made national headlines, to the years when nothing would happen. He was watching the multi-part HBO documentary "The Jinx: The Life and Deaths of Robert Durst" with deep interest in recent weeks because it seemed to link New York real estate scion Robert Durst to his friend's murder. He'd had his suspicions, but he doubted Durst would see a courtroom.
That is until Saturday, when Durst was arrested in connection with Berman's death.
"Anyone with common sense ... can connect the dots," Markey said. "Whether legally he can be held accountable remains to be seen, but ... the friends and family of Susan can put the whole thing to rest."
To friends, Berman was a colorful figure. Her father, David Berman, was a notorious Mafia kingpin and business partner of gangster Bugsy Siegel at Las Vegas' Flamingo Hotel. As a child, her father and his friends arranged for Elvis and Liberace to sing at her birthday parties.
Berman worked at newsrooms across the country, including the San Francisco Examiner, where she was known for her frenetic energy, colleagues said. She made a splash with a cover story for the now-defunct City magazine in which she wrote about her difficulties in finding romance in San Francisco.
In 1981 she published a successful memoir, "Easy Street: The True Story of a Mob Family," about growing up in 1950s Las Vegas, and later wrote several other books and produced a documentary about Vegas history.
Berman met Durst in the 1960s when they were both students at UCLA. Sensing a kindred spirit, she befriended Durst, whom she called Bobby. When Durst came under suspicion after his first wife, Kathleen Durst, disappeared in 1982, Berman became his frequent spokeswoman to the media, giving what she described as his side of the story.
Investigators took a new look at the disappearance in 2000 and tried to arrange an interview with Berman to discuss what she might know, according to Jeanine Pirro, who at the time was the district attorney in New York's Westchester County investigating Durst.
But before she could be questioned, Berman, 55, was dead.
Police found her body inside her modest Benedict Canyon Drive house on Dec. 24, 2000. She had been shot execution-style, police would later say.
Berman lived alone, and neighbors called authorities after seeing one of her dogs running loose and a door ajar. There appeared to be nothing missing from the house, and the assailant had entered without signs of a struggle.
At first, some thought the death was a mob hit. Berman was said to be working on other mob-related projects, leaving many to wonder whether the gangster's daughter had been killed over some Mafia secret.
But police focused fairly quickly on Durst because Berman was killed before talking to investigators. In the months after the killing, police said they wanted to question Durst but did not call him a suspect.
But over time, the case grew dormant. There were occasional articles that brought new attention to Berman's slaying — but it was always fleeting until the HBO documentary aired.
On Saturday, Durst, 71, was arrested in a New Orleans hotel by FBI agents at the behest of Los Angeles officials, who said they had uncovered new evidence linking him to Berman's death. In Sunday evening's episode of the HBO documentary, Durst left his final interview to use the restroom, apparently not noticing that his microphone was still recording as he muttered to himself, "What the hell did I do? Killed them all, of course."
For Berman's friends, the arrest came with a sense of relief.
Julie Smith, a New Orleans mystery novelist and publisher, met Berman when they were reporters for rival newspapers in San Francisco. Both women covered the courts, and Smith recalled Berman bursting into tears as deadline approached during her first days on the job.
"She was a brassy babe," Smith said of Berman, her friend of 35 years.
Markey said Berman was known for her oddities and her wit, and she was always ready to jump into any conversation with her opinion. The two were writing partners for some time, completing a few TV comedy scripts.
Berman was open about her phobias, including heights. Markey recalled going to meetings for script pitches and having her refuse to ascend high-rise buildings without him there.
"She was quite a character," he said, laughing. "She was a very smart woman, very perceptive. Her life had been a roller-coaster ride. But she was a loyal friend. When she talked to you, you had the sense you were talking to someone who had a lot of knowledge about the world."
molly.hennessy-fiske@latimes.com
Hennessy-Fiske reported from New Orleans, Branson-Potts and Stevens from Los Angeles. Times staff writer Kate Mather, also in Los Angeles, contributed to this report.
The stories shaping California
Get up to speed with our Essential California newsletter, sent six days a week.
You may occasionally receive promotional content from the Los Angeles Times.