Debris removal for Camp fire could take up to a year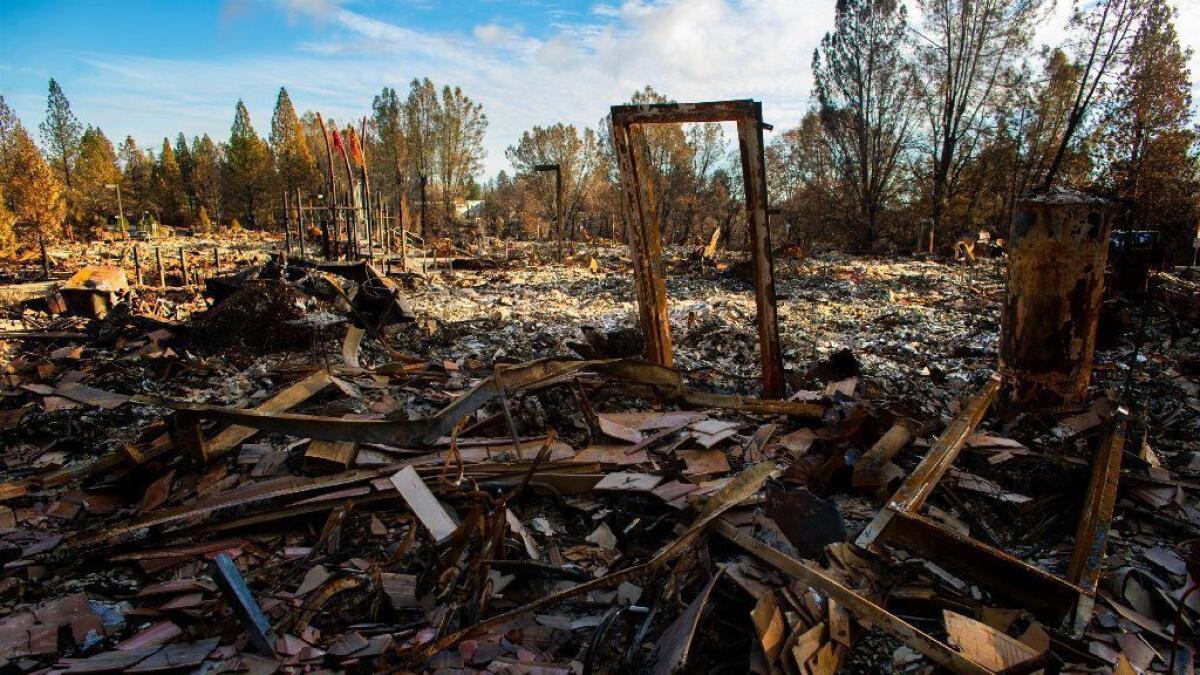 Debris removal from last month's Camp fire that scorched more than 153,000 acres and destroyed nearly 14,000 homes may take up to a year, officials said Tuesday.
Officials have previously said that the effort will be the largest ever undertaken by state officials. More than 90% of the town of Paradise, which had 26,000 residents, was destroyed and 86 people were killed in the fire.
Last fall, when fires ravaged California's wine country, the cleanup effort collected more than 2 million tons of toxic debris from 6,000 properties in seven California counties.
Mark Ghilarducci, the director of the Governor's Office of Emergency Services, said that cleanup for Northern and Southern California will be "orders of magnitude" more.
"It's unfortunate that we've had to have back-to-back years where we have had such traumatic and catastrophic losses," he said.
More than 18,000 structures were destroyed in the Camp fire, nearly 14,000 of them homes. Once a property owner gives the government permission to go onto the property with a "right of entry" form, crews will survey damage and remove hazardous waste. Then, debris removal can begin.
Officials are still grappling with a housing shortage in the area and trying to find more long-term housing for those displaced by the fires, said Bob Fenton, a regional administrator with FEMA.
"In my experience, the recovery process will take time," he said.
About 400 people remain in two shelters in Butte County. And FEMA officials are working to bring travel trailers in addition to mobile homes to the area, Fenton said.
Two sites for mobile home parks are possibilities, but Fenton declined to say where they might be. Mobile homes also need water and electric hookups, so authorities are looking for lots and spaces that already have that capability.
The Camp fire was fully contained on Nov. 25.
For more crime news, follow @nicolesantacruz on Twitter.
Sign up for Essential California for news, features and recommendations from the L.A. Times and beyond in your inbox six days a week.
You may occasionally receive promotional content from the Los Angeles Times.