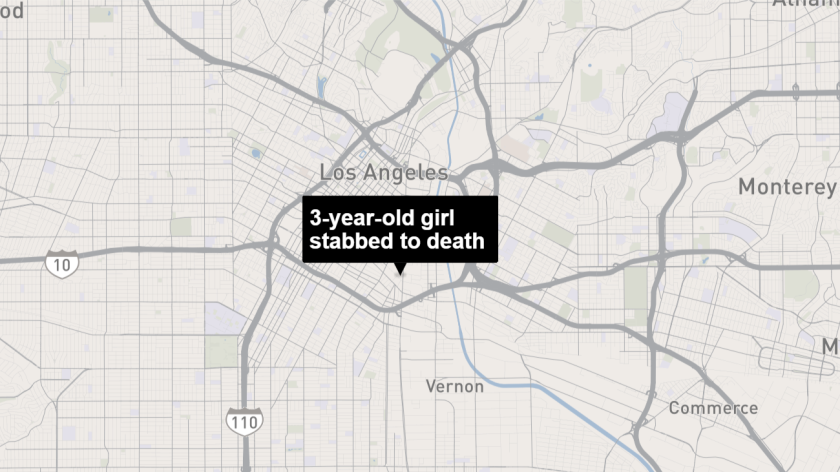 A 3-year-old girl was fatally stabbed "for no apparent reason" Monday night while at her mother's workplace, authorities said.
A woman brought her child to work with her at a clothing manufacturing business in the 800 block of McGarry Street in downtown Los Angeles.
She stepped away from her workstation shortly before 5 p.m. when a man who either worked with the mother or in the area began stabbing the child, Los Angeles Police Capt. Jorge Rodriguez said.
The child's mother returned and flagged down an ambulance, Rodriguez said. The girl was taken to a hospital, where she later died.
The child has not been identified by the coroner's office, said Ed Winter, the assistant chief of investigations.
The male suspect was taken into police custody later that evening, Rodriguez said.
Witnesses said the man would talk and laugh to himself sometimes, Rodriguez said.
"He would do certain things that would lead them to believe he was not all there," he said.
This story will be updated with more information as it becomes available.
For more crime news, follow @nicolesantacruz on Twitter.
ALSO
Los Angeles jail inmate found dead in cell
Man found dead with gunshot wound in Long Beach
---