Dogs rescued at border now headed for adoption
Reporting From San Diego —
Twenty-three dogs, including 20 puppies that were packed in a nearly airless crate and initially thought to be dead, were seized over the weekend at the U.S.-Mexico border crossing in a smuggling attempt in which one man was arrested.
The pups are believed to be 2 to 6 months old and of several breeds and mixes, including Labradors, shepherds, hounds, terriers and Chihuahuas. They were discovered Saturday at the San Ysidro border crossing packed inside a hot and humid sport utility vehicle, San Diego County Department of Animal Services officials said.
When agents first removed the crate holding the puppies, they appeared lifeless. However, all but two revived once they had some fresh air. The remaining pair were taken to an emergency veterinary clinic, where they were resuscitated.
The driver told officials that he had picked up the dogs in Tijuana and was bound for Los Angeles. He said he had not given them water for more than five hours.
He was arrested and charged with 23 counts of animal cruelty and could face six months in jail and a $1,000 fine on each count. Federal law prohibits the importing of animals meant for sale that are younger than 6 months.
The animals were relinquished to animal control and taken to the county shelter in Bonita. Most will be made available for adoption Tuesday, county officials said.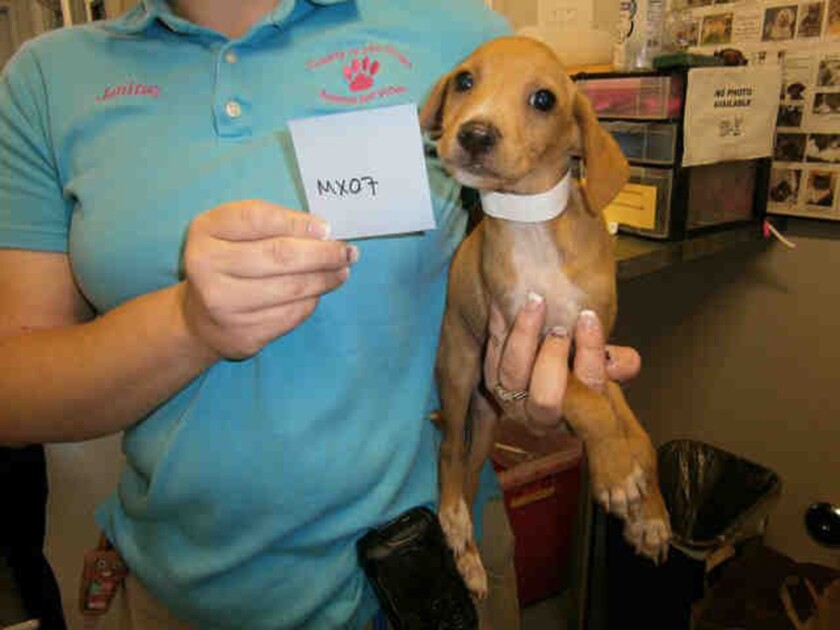 debbi.baker@sduniontribune.com
Baker writes for the San Diego Union-Tribune
---
Get breaking news, investigations, analysis and more signature journalism from the Los Angeles Times in your inbox.
You may occasionally receive promotional content from the Los Angeles Times.