Cal State trustees raise scenario of transfer-only university system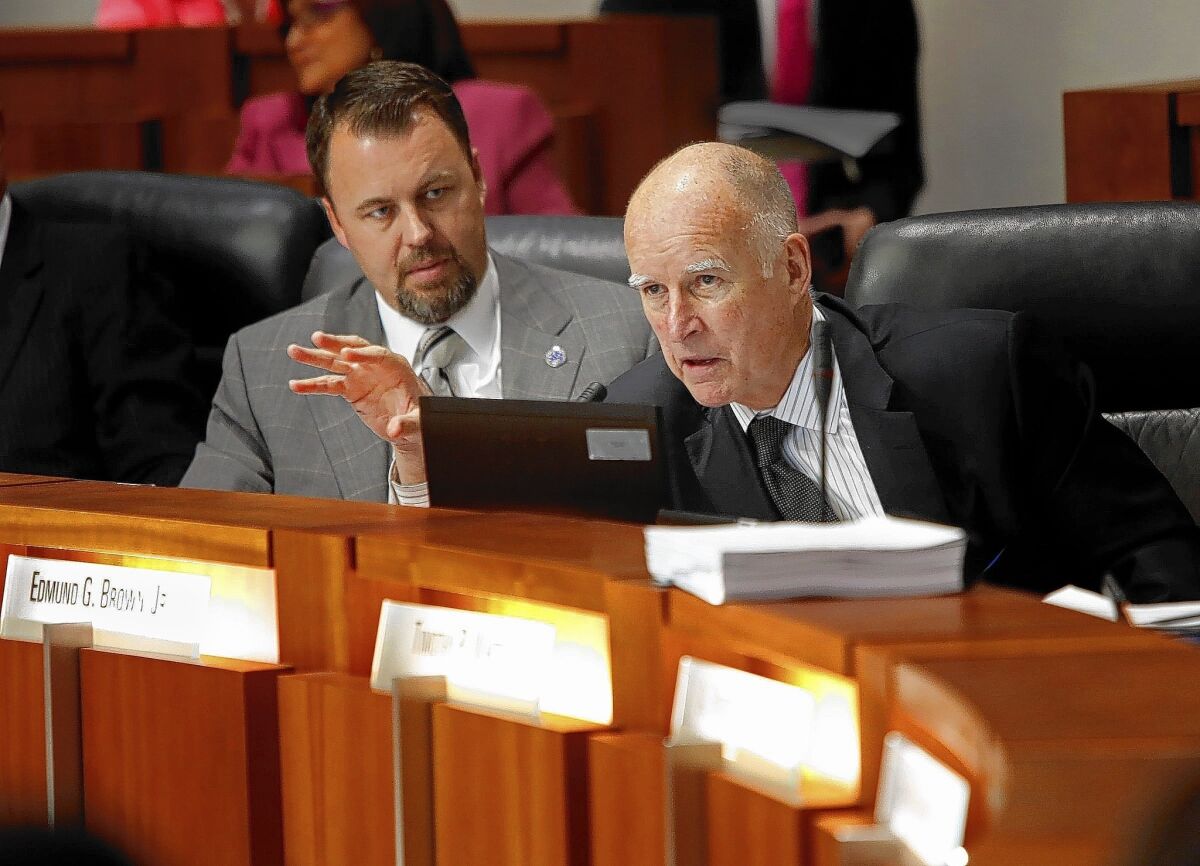 Could California State University one day limit enrollment to transfers, admitting burgeoning numbers of community college students but turning away new freshmen?
The idea sounds far-fetched, but that scenario was raised Tuesday by trustees who cautioned that insufficient state funding could radically reduce the mission of the nation's largest university system.
The warning came during a discussion of the preliminary 2015-16 budget, which predicted growing demand for the 23-campus system. The Cal State system drew a record 761,000 applications for the fall 2014 term.
Much of that demand, officials said, is likely to come from community college transfers for two reasons: increased state funding is expected to boost two-year college enrollment by 60,000 students this year, and increased numbers of community college students will earn associate degrees for transfer, which guarantee admission to a Cal State campus.
After years of budget cuts and enrollment declines, funding for the Cal State system is increasing under Gov. Jerry Brown's multiyear plan that calls for an additional $119.5 million each for the Cal State and University of California systems in 2015-16.
But that number is $116.5 million short of what the Cal State system says it needs for operations, including a target enrollment increase of about 12,000 students. About half the students who qualify for Cal State entry but are turned away end up at community colleges, further increasing the transfer numbers, officials said.
The fear is that increased demand from transfer students and stagnant funding to increase overall enrollment will squeeze out new freshmen, creating a potential "train wreck" ahead, Cal State Chancellor Timothy P. White said.
"We do have a growing mismatch, and I think the executive branch and the three systems will have to act together," White said.
Board of Trustees Chairman Lou Monville said the model for the Cal State system could change.
"I have a core concern that this could fundamentally change our mission under the Master Plan (for Higher Education) to take the top one-third of the high school graduating class," Monville said.
In 2013, about 56,565 community college students transferred to Cal State campuses, including 1,400 with the associate degrees for transfer.
The board is expected to finalize a budget plan at the November meeting.
Board members also received an update on the status of so-called student success fees, adopted by many campuses to pay for a variety of services but criticized as a sneaky attempt to get around tuition hikes.
So far, 12 campuses have adopted the fees, which range from $35 annually per student at Cal State Dominguez Hills (that fee is scheduled to incrementally increase to $560 a year) to $780 at the San Luis Obispo campus.
California lawmakers recently imposed a moratorium, ordering that no new fees be approved on campuses before Jan. 1, 2016, and requiring White to set up a committee to review student fee policies and recommend changes.
Proposed legislation would also provide more oversight of the approval process.
Robert DeWitz, a psychology student at Dominguez Hills, urged trustees to give students more say.
"Ideally, when they look at policy revisions regarding the fees, they'll consider the impact on students financially and democratically," DeWitz said.
The chancellor established an online forum for public comment on the fees.
carla.rivera@latimes.com
Twitter: @carlariveralat
The stories shaping California
Get up to speed with our Essential California newsletter, sent six days a week.
You may occasionally receive promotional content from the Los Angeles Times.