UC vs. Elsevier, Stanford drinking and more higher education news
In a battle of academic behemoths, the University of California has canceled its subscription to the world's largest scientific publisher in order to keep publicly funded research free to the public.
After months of fruitless negotiation, UC officials said Thursday they could not agree with Holland-based Elsevier's proposal to charge authors large publishing fees in addition to the university's multimillion-dollar subscription. Such terms would greatly increase the university system's costs and limit public access, officials said.
The UC system's 10 campuses produce 10% of all research published in the United States and aim to "accelerate the pace of scientific discovery by ensuring that research … would be immediately available to the world, without cost to the reader," the university said in a statement.
"I fully support our faculty, staff and students in breaking down paywalls that hinder the sharing of groundbreaking research," UC President Janet Napolitano said in a statement. "This issue does not just impact UC, but also countless scholars, researchers and scientists across the globe — and we stand with them in their push for full, unfettered access."
Elsevier, in a tweet Thursday, said UC had mischaracterized its position and that the university's decision was "disappointing."
More black California students preparing for college
Californians of African descent are making educational progress but still face barriers in college, according to a new report by the Campaign for College Opportunity.
Among 19-year-old black students, about nine in 10 had a high school diploma in 2016-17, up slightly from 2010-11. More than a third of those high school graduates had completed courses required for college admission, compared with 27% in 2010-11.
But nearly half of black students who entered college left without a degree, and their graduation rates were lower than those for white students across the University of California and California State University systems, the report found.
"Our state and college leaders need to do more than speak about the importance of diversity and equality; they need to urgently act to eliminate the barriers that stand in the way of our black students' ability to access, afford and complete college," Michele Siqueiros, the nonprofit's president, said in a statement.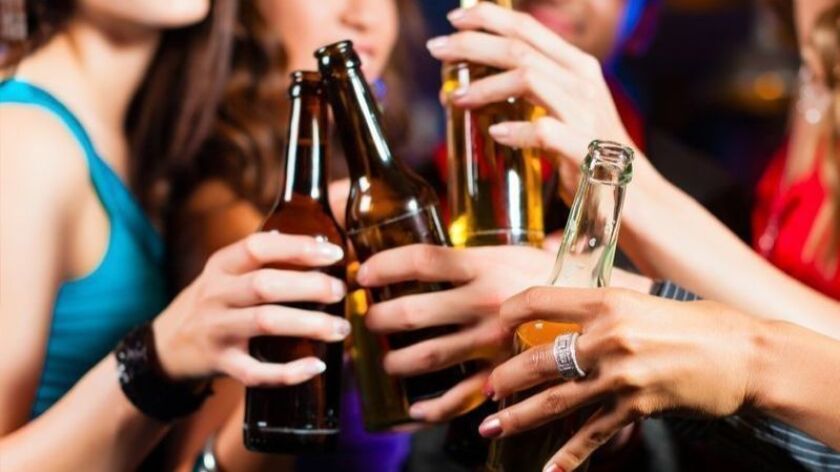 Stanford warns students about high-risk drinking
Stanford University has released its first reports on student alcohol consumption as part of a broad effort to tackle the persistent campus problem of high-risk drinking.
About two-thirds of freshmen Stanford surveyed in each of the last six school years drank alcohol, according to the reports. More than half of those students had binged on four or five drinks in a row in the previous two weeks.
Risky behaviors, such as doing shots, choosing drinks with more alcohol and pregaming — getting drunk before socializing — have increased since 2011-12. And in the 2017-18 school year, an average of one student each week — 65 in total — was sent to the emergency room for alcohol poisoning or related problems.
Research has shown that youthful binge drinking negatively affects brain development.
"To me, this is a sign that too many of our students are drinking at levels well beyond normal recreational use," Susie Brubaker-Cole, vice provost for student affairs, wrote in a letter to students Thursday. "I am concerned about the impacts on students' safety, well-being, and academic success."
Stanford has formed an Alcohol Solutions Group. The university also is looking for ways to reinvigorate campus social life, which Brubaker-Cole said could be contributing to the problem.
You can read the Stanford reports here, here and here.
Twitter: @TeresaWatanabe
---
The stories shaping California
Get up to speed with our Essential California newsletter, sent six days a week.
You may occasionally receive promotional content from the Los Angeles Times.