Garcetti calls L.A. teachers' strike 'electrifying' but urges swift resolution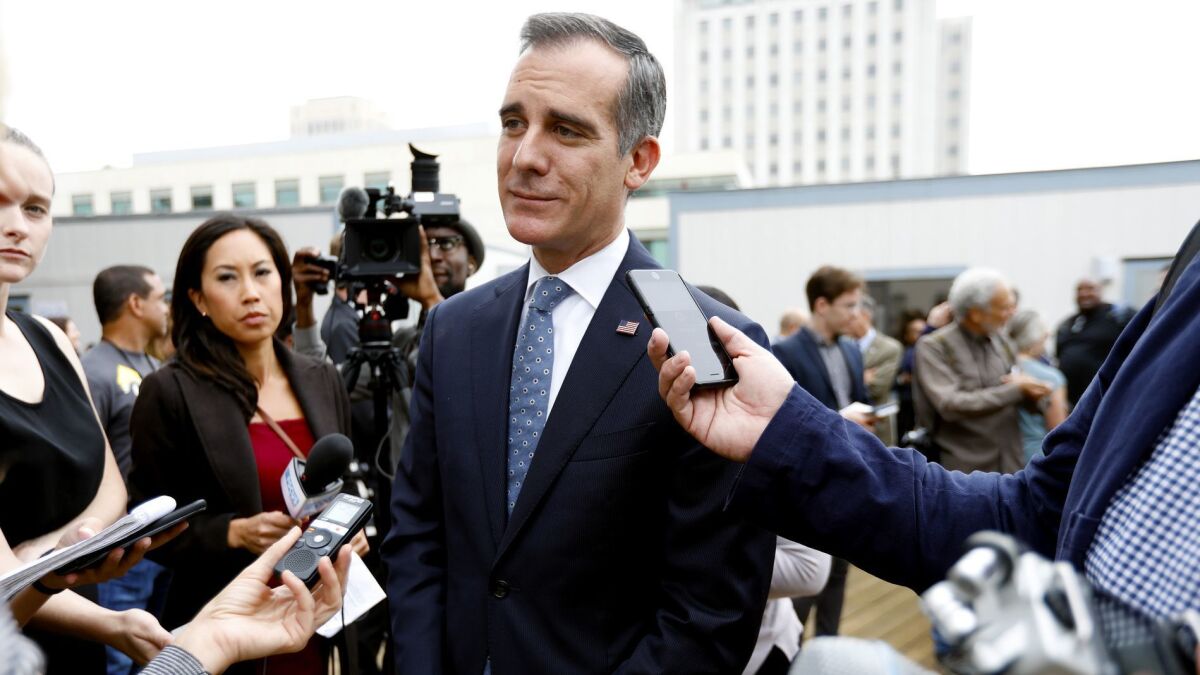 Mayor Eric Garcetti said Monday that he is disappointed the LAUSD strike wasn't avoided, yet he remains hopeful an agreement can be reached by the end of the week or early next week.
Speaking at a City Hall news conference on the first day of the strike, Garcetti told reporters he has played an active role in negotiations and has focused on the strike threat for the last two weeks. He said he has also spoken with Gov. Gavin Newsom, who he said expressed a willingness to help.
"This is the time to make an agreement," Garcetti said. "There is not much that separates the two sides. There has been movement toward what the teachers have demanded and what the district can afford."
Garcetti spoke empathetically about the teachers and appeared to criticize Supt. Austin Beutner for discussing the district's position.
"Surprising people by press conferences isn't useful," he said. "I'm immensely proud of Los Angeles' teachers today for standing up for what I believe is a righteous cause."
"I believe that lower class size, that's a righteous cause," he continued. "I believe that support staff to keep our children healthy, to keep them counseled well for their college and their careers is a righteous cause. And I think that making sure we improve the schools we have instead of opening new ones is also a just and right cause."
About 50,000 educators and supporters gathered in front of City Hall on Monday, with rain coats and umbrellas ready, before marching to the LAUSD headquarters. It was a sight Garcetti called "electrifying."
"It gives me more energy for making sure we can get a just fair and responsible contract for our teachers and get teachers and students back to school, back to the classroom where they belong," he said.
Garcetti outlined five goals he has been pushing for in his discussions: fair wages, smaller class size, support staff, new schools and district structure.
"We can't have a nurse one day a week and call that healthcare," he said of school support staff.
Times staff writer Alejandra Reyes-Velarde contributed to this report.
The latest on the LAUSD teachers' strike »
---
The stories shaping California
Get up to speed with our Essential California newsletter, sent six days a week.
You may occasionally receive promotional content from the Los Angeles Times.