Kern High School District settles with parents who felt their children were targeted for being minorities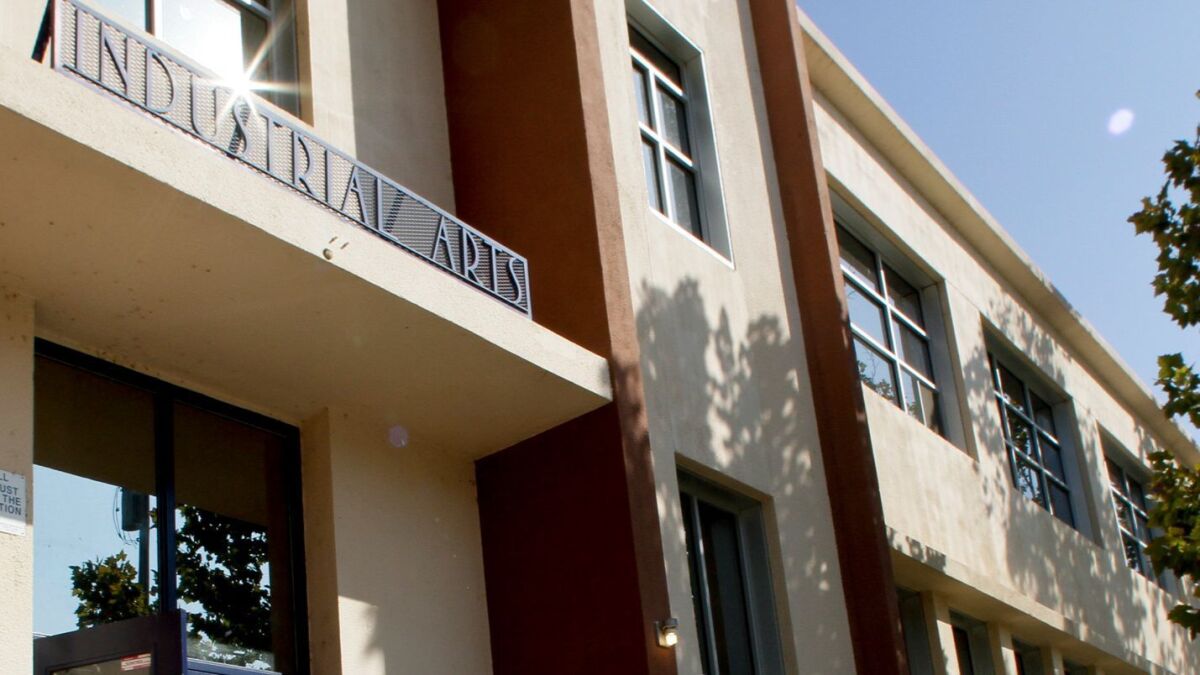 Keschel Collins Sherman wanted her kids to grow up in better circumstances than she did.
So the childcare worker and mother of six moved to Bakersfield and sent her son Jerry Reagor to the city's Foothill High School.
But on his way to school, Jerry, then 17, was threatened and injured by gang members. When she tried to get help from the police and the school's dean, she said they blamed the violence on Jerry — and said he was in a gang.
The targeting, she said, grew from there. The dean told her son that she hoped she wouldn't see his body, dead in an alley, on the evening news. Instead of sending him to the school counselor, she told him to go to a basketball coach for guidance.
One day, the dean confiscated Jerry's hat. After school, when he went to get it back, staff called the police. Jerry was suspended for five days and then transferred to an alternative school. A restraining order banned him from Foothill's campus.
"It was an embarrassment," Collins Sherman said. "My son was hurt, and that hurt me. He's one of my best kids."
She called a legal aid group and ultimately became part of a 2014 suit that accused Kern High School District of disproportionately disciplining students of color. The district settled the suit in Kern County Superior Court this week, promising to create new discipline policies with help from experts on unconscious racial bias and to schedule continued training for teachers on less punitive techniques to minimize disruptions. Most of the 19 petitioners will get $5,000 each to further their or their children's education.
The agreement also mandates that the district hold two community forums a year to report on school discipline data and student surveys. It outlines strict procedures for informing parents of disciplinary actions and police referrals, and requires that students who are suspended for an extended period pending a hearing get full access to schoolwork. The court has jurisdiction over the agreement, but it only lasts for three years.
The district did not admit to any wrongdoing, and said it agreed to the settlement in order to stop spending money on legal fees.
Desegregation of public schools didn't happen in three years.
— Attorney Cynthia Rice
The district posted an extensive online statement stressing that the settlement simply lays out the work that it already is doing. "Settlement or no settlement, lawsuit or no lawsuit, Kern High School District was started down this path before this lawsuit was ever filed," said assistant superintendent for instruction Brenda Lewis. She said the district started training teachers in positive behavior interventions and support in 2013, and that it can take up to 10 years for school districts to implement new strategies fully.
But some teachers told attorneys that the training has been scattershot, according to Cynthia Rice, the director of litigation, advocacy and training for California Rural Legal Assistance, one of the groups behind the suit.
California Rural Legal Assistance and other community groups, including the Dolores Huerta Foundation and Faith in Action Kern County, filed the complaint, citing federal data showing that in the 2009-2010 school year, the district reported 2,205 expulsions — more than any other California school district.
According to the suit, 4% of Latino students and 4% of black students were assigned to alternative or continuation schools, twice the percentage of white students. The district reported a steep decline in expulsions in the 2013-2014 school year, but they still disproportionately applied to minority students.
School districts nationwide are tackling school discipline reform, an issue that the Obama administration spotlighted by releasing annual reports on how many students — and which students — schools suspended or expelled. L.A. Unified banned suspensions for "willful defiance," but district teachers have complained of not being adequately trained in alternative methods of discipline — and thus being ill-equipped to handle classroom disruptions.
While the nearly 50-page Kern County settlement details steps that the school district should take, it does not include specific goals for closing the school discipline gap. "We're looking at this strategically and then the numbers will take care of themselves," Lewis said.
Dianne Piché, a former federal education official tasked with civil rights enforcement, said the settlement doesn't go as far as other past agreements reached between school districts and the U.S. Education Department's Office for Civil Rights. "There are usually more extensive requirements for staff training," Piché said. "It's really important that every single teacher have proper training on classroom management."
Rice, of California Rural Legal Assistance, said the settlement marked a step in the right direction. "Like any kind of civil rights movement, this takes time," she said.
ALSO
UC Irvine is under fire for rescinding 500 admission offers two months before fall term begins
Another jolt for L.A. schools as civic group seeks a role in fixing school district
Lawsuit targets key funding source for teachers unions
---
The stories shaping California
Get up to speed with our Essential California newsletter, sent six days a week.
You may occasionally receive promotional content from the Los Angeles Times.