At a PUC charter school in New York, echoes of Ref Rodriguez's L.A. troubles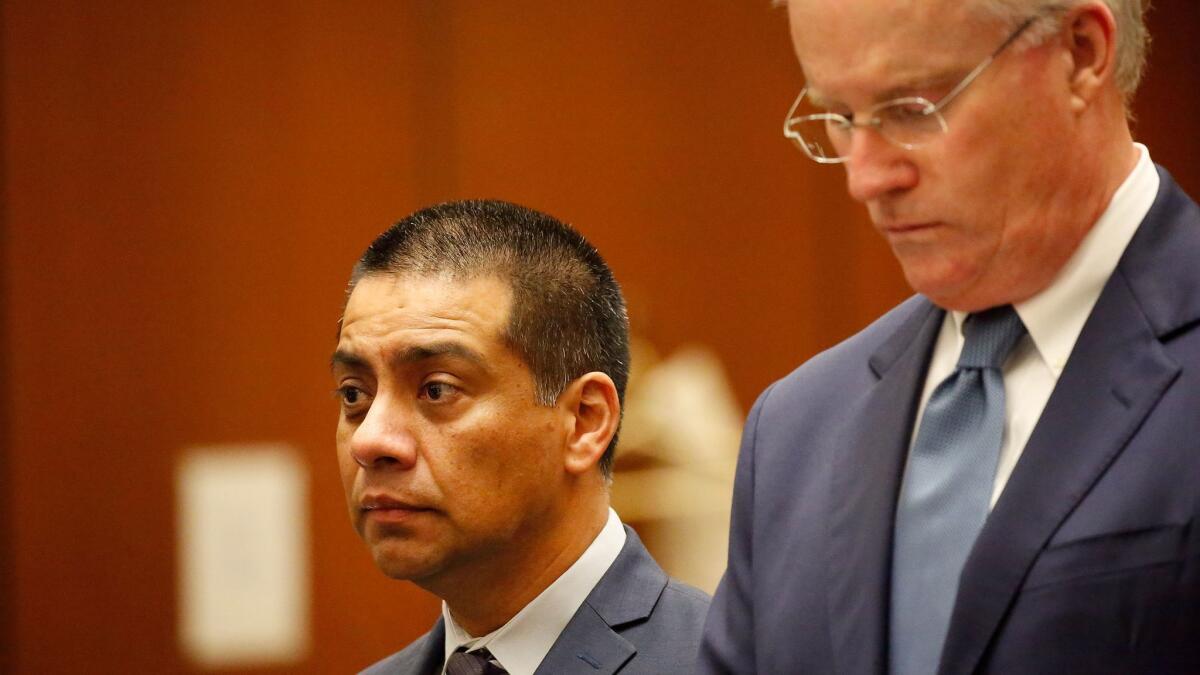 When the New York state comptroller's office recently audited a charter school in Rochester, N.Y., investigators found a number of troubling financial practices, including inadequate oversight.
One issue auditors noted was that the local school contracted out its financial management to the national charter network it was part of — and membership on the Rochester school's board and the school network's board overlapped.
Rochester's PUC Achieve is the only school outside California in the 18-school Partnership to Uplift Communities charter school network co-founded by L.A. school board member Ref Rodriguez. Rodriguez and his PUC Schools co-founder Jacqueline Elliot were flagged for being on both of the boards.
"While not prohibited by law, these situations create a conflict of interest," Comptroller Thomas DiNapoli wrote when the audit was released in May.
Rodriguez has more pressing concerns in Los Angeles, where he faces three felony and 25 misdemeanor charges for alleged campaign money laundering.
But problems in Rochester broadly echo some questions recently raised in L.A. about Rodriguez's conduct and PUC's management practices.
In Los Angeles, PUC Schools itself last month filed a conflict-of-interest complaint against Rodriguez with the California Fair Political Practices Commission. The complaint accused Rodriguez — who was a senior executive at PUC until he joined the L.A. school board in July 2015 — of possibly being on both sides of a series of transactions when he allegedly authorized about $285,000 in payments drawn on PUC's accounts.
In Rochester, the alleged conflicts are different and Rodriguez's level of involvement is unclear. Through a spokesman, he declined to comment for this story.
PUC Achieve opened in the struggling former boomtown in 2014, starting with 87 fifth graders with ambitions to grow to 3,600 K-12 students. Rodriguez served on its board through January 2017.
In the comptroller's audit, the presence of Rodriguez and Elliot on the two boards — even though they recused themselves from some votes — was seen as a problem because the local school hired PUC National to provide financial management services.
The auditor concluded that the arrangement stood in the way of the local board evaluating school finances as well as the quality and cost of PUC National's services.
L.A. Unified, in an Oct. 23 warning letter sent to PUC, flagged its own longstanding concern about shared membership on PUC National and regional boards. When the district first raised this concern about two years ago, Elliot and Rodriguez left local PUC boards in L.A. In Rochester, Elliot remains in both roles. Rodriguez no longer serves on either board.
Overlapping boards are not uncommon in charter networks, but the practice has critics, even among some charter supporters.
"That's not good practice and that shouldn't happen," said Greg Richmond, president and chief executive of the National Assn. of Charter School Authorizers, which advises the governmental bodies that approve or deny charter school petitions.
The New York audit found the arrangement between PUC Achieve and PUC National "did not provide adequate oversight" and left the Rochester-based board members possibly unaware of a $470,000 operating deficit — out of a $2.24 million budget — during the school's first year.
Ultimately, PUC National made up the difference until PUC Achieve could pay back the money.
DiNapoli highlighted another issue: One of the school's trustees was a manager and investor in a company that helped arrange the school's mortgage; the trustee benefited indirectly from the school's lease agreement, the audit said.
Unlike most PUC schools in L.A., the Rochester school also has struggled in academics.
A report in July from its authorizer, the State University of New York Charter Schools Institute, criticized its poor performance.
If it doesn't improve dramatically, PUC Achieve could "run the risk of not being renewed," said Joe Belluck, an institute trustee.
Administrators said the reports have overstated problems, and that they have turned the corner financially and in attracting students.
"This is a transitional time," said Robert Zimmerli, the school's executive director.
Times staff writer Howard Blume contributed to this report.
ALSO
'It's gonna be a sad day in L.A. tomorrow': Dodgers fans devastated after Game 7 loss
Police kill parent who held teacher hostage at elementary school, ending tense standoff
Deputy who shot, stomped a downed suspect can be sued for excessive force, appeals court rules
Sign up for Essential California for news, features and recommendations from the L.A. Times and beyond in your inbox six days a week.
You may occasionally receive promotional content from the Los Angeles Times.