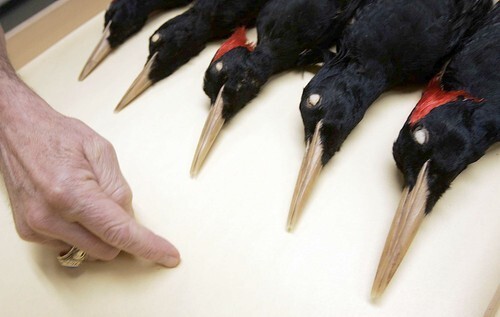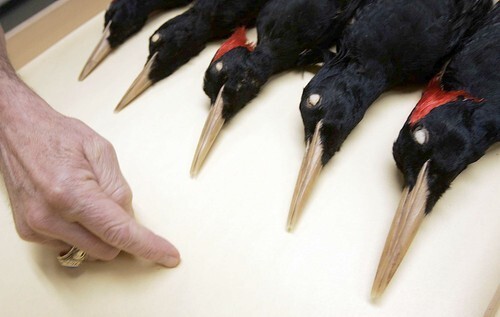 Specimens of imperial woodpeckers, a mountain species from Sinaloa, Mexico, that is considered to be extinct, are kept at Occidental College.
(Beatrice de Gea / LAT)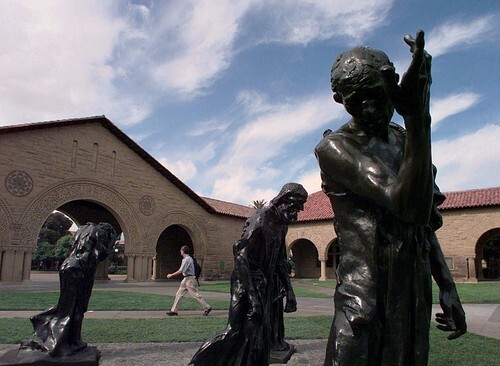 A public symbol of Stanford University is its collection of bronzes by French sculptor Auguste Rodin, the largest collection outside Paris. Twenty of them are in a sculpture garden, and another, "The Burghers of Calais," is nearby.
(AP Photo / Paul Sakuma)
"Prometheus," the vivid mural painted by Jose Clemente Orozco in 1930, was commissioned by Pomona College for Frary Hall, one of the school's dining facilities.
(San Diego Museum of Art)