Sheriff's Department reopens Natalie Wood case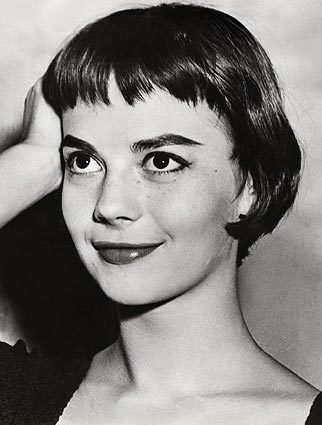 Natalie Wood, shown as a teenager in 1955, began her career at age 4, when director Irving Pichel gave her a small role in "Happy Land" (1943). By age 8 she was making $1,000 a week. In 1950, she was the queen of fan magazines and the second biggest actress after Elizabeth Taylor.
(AFP / Getty Images)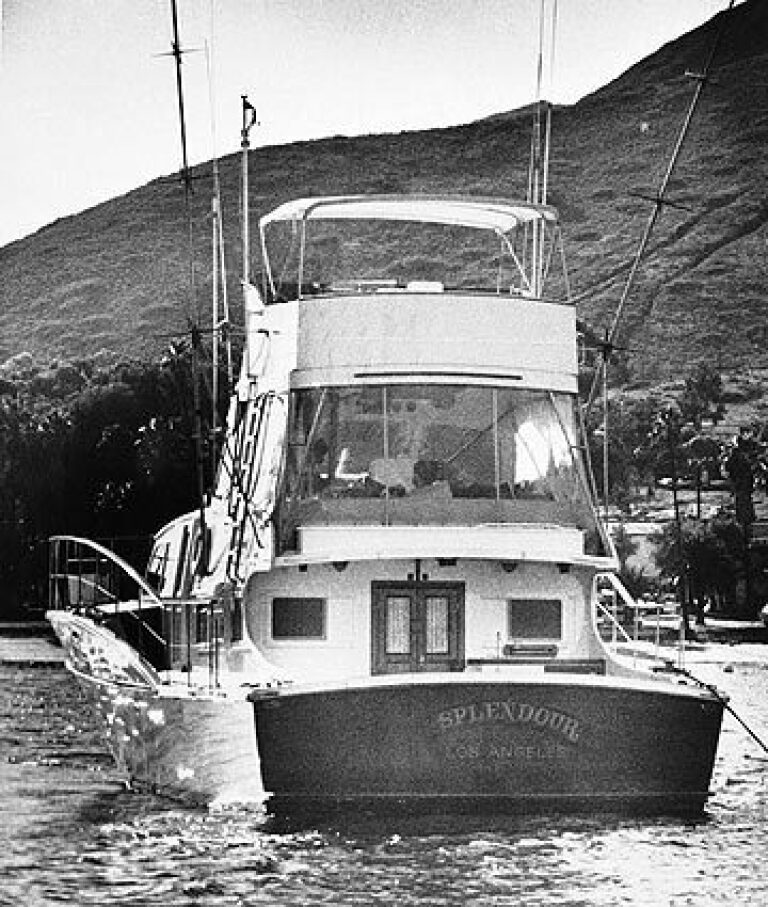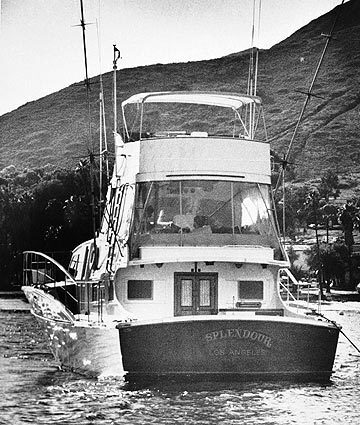 Natalie Wood was about the yacht Splendour with her husband Robert Wagner and others before she disappeared.
(Harrington / Associated Press)
Robert Wagner and Natalie Wood were grand marshalls of the Hollywood Christmas Parade in 1979. Wood starred as a child in the 1947 Christmas movie "Miracle on 34th Street."
(Hollywood Chamer of Commerce / Associated Press)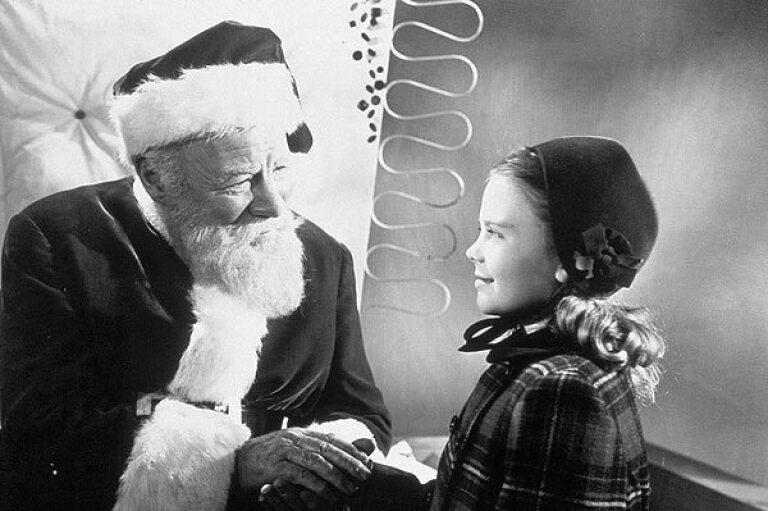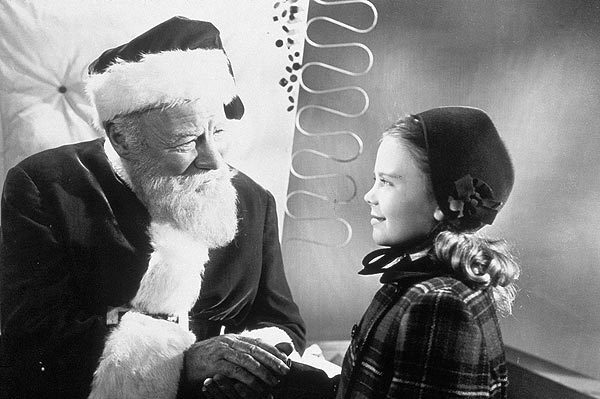 Edmund Gwenn, left, as Kris Kringle, greets Natalie Wood in a scene from the 1947 film "Miracle on 34th Street."
(Fox Home Entertainment / Associated Press)
Natalie Wood in Los Angeles in 1979.
(Wally Fong / Associated Press)
Los Angeles County sheriff's Lt. John Corina announces the reopening of the Natalie Wood death investigation on Nov. 18, 2011.
(Mark Boster / Los Angeles Times)
Thirty years after Natalie Wood died off Santa Catalina Island, the Los Angeles County Sheriff's Department announced Thursday that it was reopening the investigation into one of Hollywood's most enduring mysteries.
Wood, 43, was boating off the island on Thanksgiving weekend 1981 with her husband, Robert Wagner, fellow actor Christopher Walken and others when she somehow went overboard and died. Officials at the time ruled her death an accident, but there has been much speculation since over whether there was more to the story.
Sheriff Lee Baca said detectives want to talk to the captain of the boat after learning of comments he recently made about what happened on board. Baca did not provide further details, adding only that the captain "made comments worthy of exploring."
PHOTOS: Natalie Wood | 1938-1981
A law enforcement source added that the department recently received a letter from an unidentified "third party" who said the captain had "new recollections" about the case. The source spoke on the condition of anonymity because the case was ongoing.
The captain, Dennis Davern, co-wrote the book "Goodbye Natalie, Goodbye Splendour" last year. In the book he described bitter arguments aboard the boat that weekend. In an interview last year on CNN, Davern said he believed the original investigation was woefully incomplete.
Davern could not be reached for comment Thursday.
Wagner released a statement through his spokesman expressing support for a new investigation into his wife's death.
Wagner says he "trusts they will evaluate whether any new information relating to the death of Natalie Wood Wagner is valid, and that it comes from a credible source or sources other than those simply trying to profit from the 30 year anniversary of her tragic death," Wagner's spokesman, Alan Nierob, said in a statement.
Wood and Wagner spent the holiday weekend on their 60-foot yacht, Splendour, along with Walken, who was Wood's co-star in the film "Brainstorm."
On the evening of Saturday, Nov. 28, the boat anchored and the trio had dinner at Doug's Harbor Reef restaurant on Catalina. Later, they returned to the yacht and had drinks. Wagner and Walken had an argument. Wagner said in a 2008 interview with The Times that the argument concerned how much of one's personal life should be sacrificed in pursuit of one's career and art.
Wagner and Walken eventually calmed down and said good night, Wagner said. But when he went to bed, Wood wasn't there.
Wagner thought his wife had taken a small inflatable boat by herself as she had done before, his spokesman said after the incident. But after 10 to 15 minutes passed without her returning, Wagner went to look for her on a small cruiser. When he couldn't find her, he contacted the harbor patrol.
Wood's body was discovered about 8 a.m. Sunday by authorities about a mile away from the yacht. The dinghy was found beached nearby.
A woman on another boat claimed to have heard cries for help about midnight Saturday, The Times reported. Other boat owners told the newspaper they heard no cries that night, but the weather was described as cold and rainy.
L.A. County Coroner Thomas T. Noguchi later ruled the death an accident, saying that Wood had slipped while trying to enter the dinghy and drowned. Bruises on Wood's left cheek were consistent with her having fallen and striking the yacht as she went into the water, he said at a news conference days after her death.
"It was not a homicide. It was not a suicide. It was an accident," Noguchi said.
The examination of Wood's body determined that she had a blood-alcohol level of 0.14%, and Noguchi commented that there was "much recreational drinking going on" that night.
Noguchi also described the disagreement between Wagner and Walken as a "nonviolent argument."
In the 2008 interview about his memoir, "Pieces of My Heart," Wagner said it was "very difficult, very painful" to write about his wife's death.
"I have gone over it so many millions of times with people. Nobody heard anything," Wagner said.
Wagner said the evidence suggests "she had slipped and rolled into the water, which makes a lot of sense because the boat — when they found it, it hadn't been started and the oars were all in the same position. There was no evidence that she tried to get in it."
The Sheriff's Department said it was "recently contacted" with new information about Wood's death. Producers from CBS' "48 Hours," who are working on a special segment with Vanity Fair magazine airing Saturday, said they contacted the Sheriff's Department after learning that detectives had new information in the case.
ARCHIVES: Natalie Wood's death
---
Life is stressful. Our weekly mental wellness newsletter can help.
You may occasionally receive promotional content from the Los Angeles Times.