PUC member's donation request raises questions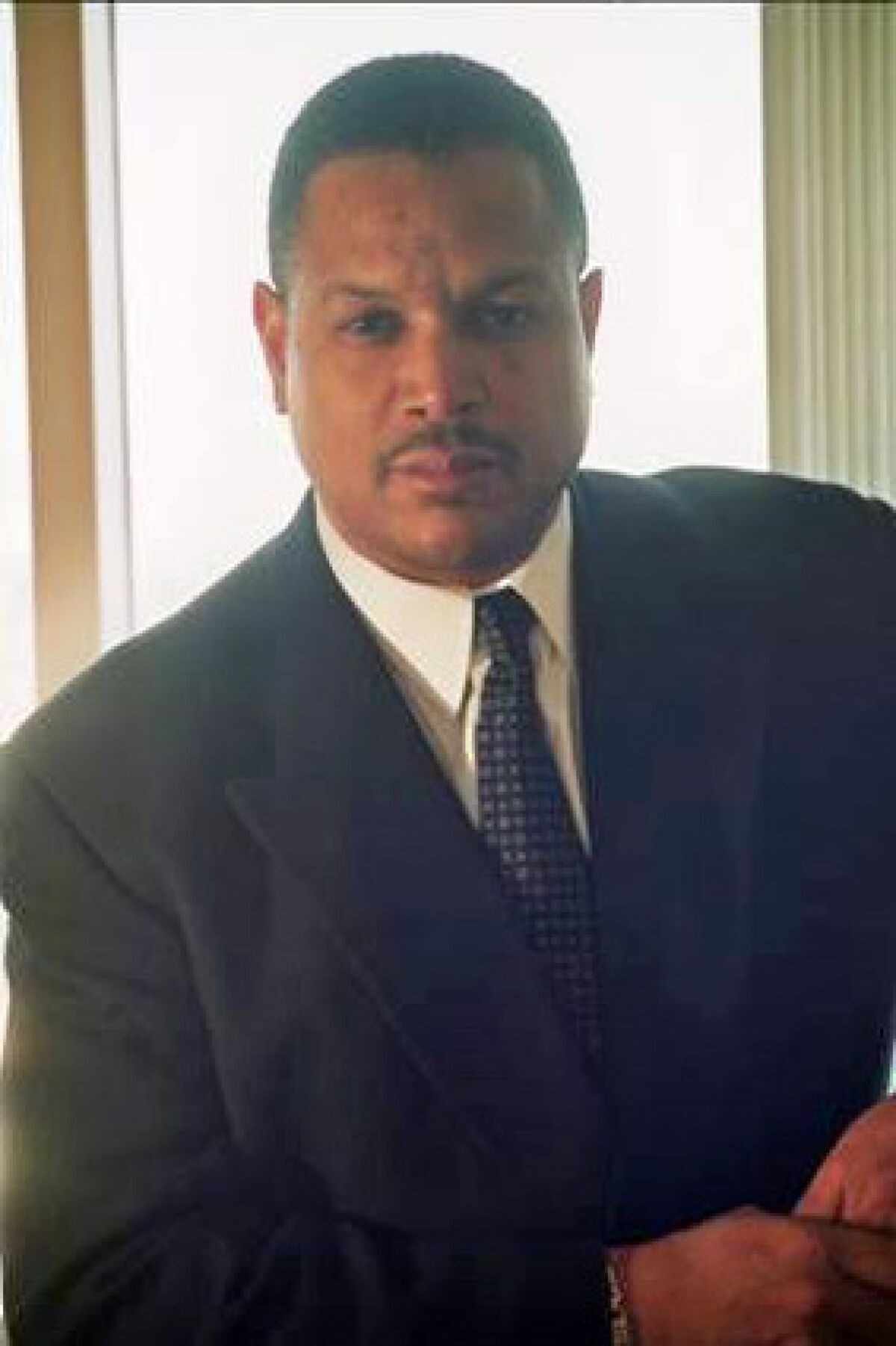 Los Angeles Times Staff Writers
SACRAMENTO —
Public Utilities Commissioner Timothy A. Simon solicited donations from companies he regulates to help pay for a nonprofit conference on green energy hosted last month by one of his political patrons, documents and interviews show.
Two weeks after the conference, the three most generous corporate donors to the Willie L. Brown Jr. Institute on Politics and Public Service -- each of which gave at least $50,000 -- won PUC agreement to change a new energy-efficiency program as the companies had requested.
---
FOR THE RECORD:
Utilities: An article in Section A on Wednesday about fundraising efforts by Public Utilities Commissioner Timothy A. Simon stated that the commission regulates the Sacramento Municipal Utility District. The commission does not regulate municipal utilities. —

---
The program was changed to award bonuses to utility companies even if they fall substantially short of power-saving goals. In some circumstances, the change will be worth $176 million to the companies.
Simon's appointment to the commission is largely due to Willie Brown, the former Assembly speaker and San Francisco mayor. Brown recommended him to Gov. Arnold Schwarzenegger and is said to be rallying support for his confirmation, which the state Senate Rules Committee is scheduled to consider today.
No law bars regulators from raising money from those they oversee. But consumer advocates said Simon's solicitations exemplified the close relationships between utilities and the five PUC commissioners, who set utility rates, adjudicate complaints and have broad power to instruct the utilities how to behave.
"It's a questionable practice for any commissioner to raise money directly from utility companies," said Mark Toney, executive director of TURN, a utility watchdog group in San Francisco. "I would think a commissioner would want to recuse himself from any decision that impacted them."
About the same time Simon was raising money from the utilities, Pacific Gas & Electric Co., Southern California Edison and San Diego Gas & Electric Co. were petitioning the PUC to increase bonuses in an energy-efficiency program the commission had established a few months earlier.
Simon, 52, who voted with the other commissioners Jan. 31 to adopt the change, did not respond to requests for an interview. His office released a statement Tuesday that said he spearheaded the conference because "the utility companies reached out" to him for help in preparing a new generation of utility workers.
"In contacting the utilities about this opportunity, no promises were made, either expressly or implied, that participation in the summit would result in utility matters pending before the CPUC receiving favorable treatment," the statement said.
"Commissioner Simon's actions in organizing the summit were consistent with laws and CPUC rules," the statement said. "Neither he nor the CPUC received any private gain or advantage, nor did the participating companies obtain any private gain or advantage."
Simon's association with Brown dates to Brown's mayoral administration, in which Simon was a volunteer. In 2006, Brown recommended Simon to Schwarzenegger's chief of staff, Susan Kennedy, to fill a PUC vacancy.
The governor hired Simon that year as his appointments secretary, a senior position in his administration, and nominated him to the PUC in February 2007.
Commissioners are paid $128,109 a year and serve six-year terms. Brown told The Times last year that Simon "went to Sacramento to be a PUC commissioner" and that it was "highly appropriate that his wish to be PUC commissioner is fulfilled."
Brown did not respond to a request for comment for this article.
The Jan. 14 conference brought together investors, labor leaders, policymakers and industry officials with the goal of finding ways to expand green energy in California and create business opportunities and jobs, particularly for people from poor areas. Along with the PUC, the conference was organized by Brown's institute and other groups.
In an e-mail sent to prospective donors, Simon described the event as "a summit like no other" and encouraged donors to contact him directly at his office or call the conference organizer, a PUC employee. "I look forward to hearing from you soon," Simon wrote.
Pacific Gas & Electric, Southern California Edison and San Diego Gas & Electric agreed to be "platinum sponsors," those donating $50,000 or more, according to conference materials.
Christy Heiser, a spokeswoman for Sempra Energy, which owns San Diego Gas & Electric, said Brown and Simon jointly signed a letter to the company asking it to take a "lead role" in sponsoring the conference.
Southern California Edison said it was recruited by other utilities. Spokesman Gil Alexander said the executives who decided to participate "have no knowledge of either individual or any CPUC commissioner soliciting SCE's involvement."
Pacific Gas & Electric did not respond to a request for comment.
Other utilities regulated by the PUC also gave money, conference materials show. AT&T, Comcast Corp. and the Sacramento Municipal Utility District each donated between $10,000 and $24,999.
Simon and Brown gave welcoming remarks at the conference, and San Francisco Mayor Gavin Newsom gave the opening address.
The commission's energy-efficiency program rewards utilities for investing in efficient equipment and taking steps to help customers conserve fuel. Originally, the panel allowed utilities that met 85% or more of their goals to collect bonuses. In the amended rules, the commission lowered the threshold so those meeting more than 65% of their goals would qualify for financial rewards of as much as $176 million, according to PUC spokeswoman Terrie Prosper.
Before the change, companies achieving 65% to 85% of the goals would receive no bonuses. Those that do not exceed 65% of the goals will face penalties, as they did in the original plan, starting at $144 million.
Times staff writer Elizabeth Douglass in Los Angeles contributed to this report.
---
The stories shaping California
Get up to speed with our Essential California newsletter, sent six days a week.
You may occasionally receive promotional content from the Los Angeles Times.