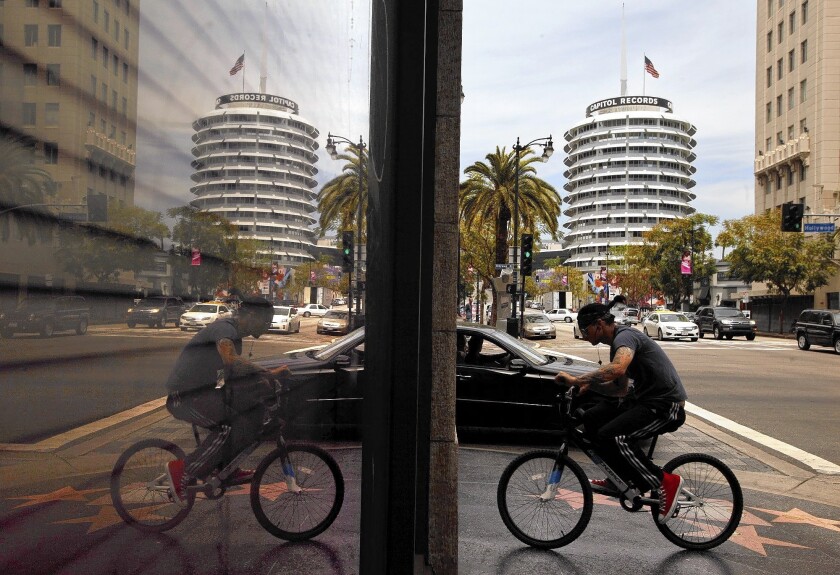 With Gov. Jerry Brown's approval, California officials are reviving an ambitious plan to study dangerous earthquake faults and create zoning maps that could restrict development.
The California Geological Survey began Tuesday to zone the Santa Monica fault, which runs through highly populated areas of the Westside and is among 2,000 miles of faulting across the state that still needs to be mapped.
California's mapping efforts had virtually stopped in the last two decades because of budget cuts. Brown signed off on $1.49 million in new funding this fiscal year specifically for fault zoning. In addition, Brown approved $1.3 million in annual dedicated funding, which state lawmakers agreed would be paid for with increased building permit fees.
The slow pace of mapping has raised questions in recent months on whether city and state governments were doing enough to regulate the safety of new structures near known faults. Buildings directly atop a fault can be destroyed during a major earthquake.
Without the state maps, many communities across the state are left with limited information on where faults run under new development.
Under the state's strict earthquake building regulations, developers seeking to build in a fault zone are required to do intensive seismic studies and prove they're not building on a fault. But the law cannot be enforced unless the state completes the maps, which tell developers and cities the general locations of the faults.
The lagging program had come under new scrutiny after the Los Angeles City Council approved the Millennium Hollywood skyscraper project last year despite warnings from the state geologist that it may fall within the Hollywood fault zone, which is still being officially mapped.
In December, The Times reported that more than a dozen properties were approved for construction on or near the Hollywood and Santa Monica faults over the last decade without the in-depth studies that would have been required had the state zoned those faults. Both faults are capable of producing disastrous earthquakes.
The state geologist's budget had dropped from $9.1 million in 2001 to $2.9 million for the past fiscal year, with no dedicated funding for earthquake mapping.
The new boost in funding will increase the state mapping staff from one to four — a number not seen in about 20 years. There is also money for state scientists to have better technological tools to help locate faults beneath areas that are covered by trees, buildings and roads.
In the long term, state lawmakers agreed to fund fault mapping by increasing building permit fees, which were set at $10 per $100,000 for residential construction and $21 per $100,000 for other construction. The fees will now be increased by about 30%.
State Sen. Ted Lieu (D-Torrance), who had urged lawmakers to allocate more money for fault mapping, said that having a permanent funding plan in place was crucial.
"It's not just funding for this year, it's going to be ongoing," Lieu said. "I'm very pleased."
Lieu said state officials and industry groups worked together to come up with the fee hike.
"It's a fairly significant increase on the fees," Lieu said. "A 30% increase… that's not something any industry takes lightly. The fact they came to the table and agreed to do that I think was very important."
California aggressively mapped faults from the 1970s through the early 1990s. A series of budget cuts slowed the effort dramatically over the next decade, and no new fault zoning occurred between 2004 and 2011. The California Geological Survey restarted the effort again using its existing budget, but progress has been slow.
State geologist John Parrish last year accelerated the mapping of the Hollywood fault and released in January a draft map that showed the approximate location of the fault going underneath several major developments in Hollywood, including the Millennium project.
Geologists on these projects have challenged the draft map and said they have found no evidence an active fault is underneath the properties. Additional studies are now underway at the Millennium site as well at 6230 Yucca St., site of a proposed 16-story apartment building.
The draft map was scheduled to be finalized this month, but the official map is now expected to be released later this year.
A preliminary map of the Santa Monica fault is expected to be completed in about nine months. Faults next on the state geologist's priority list include completing the Whittier fault and sections of the San Andreas fault.
---