'Brokeback,' 'Crash' win WGA honors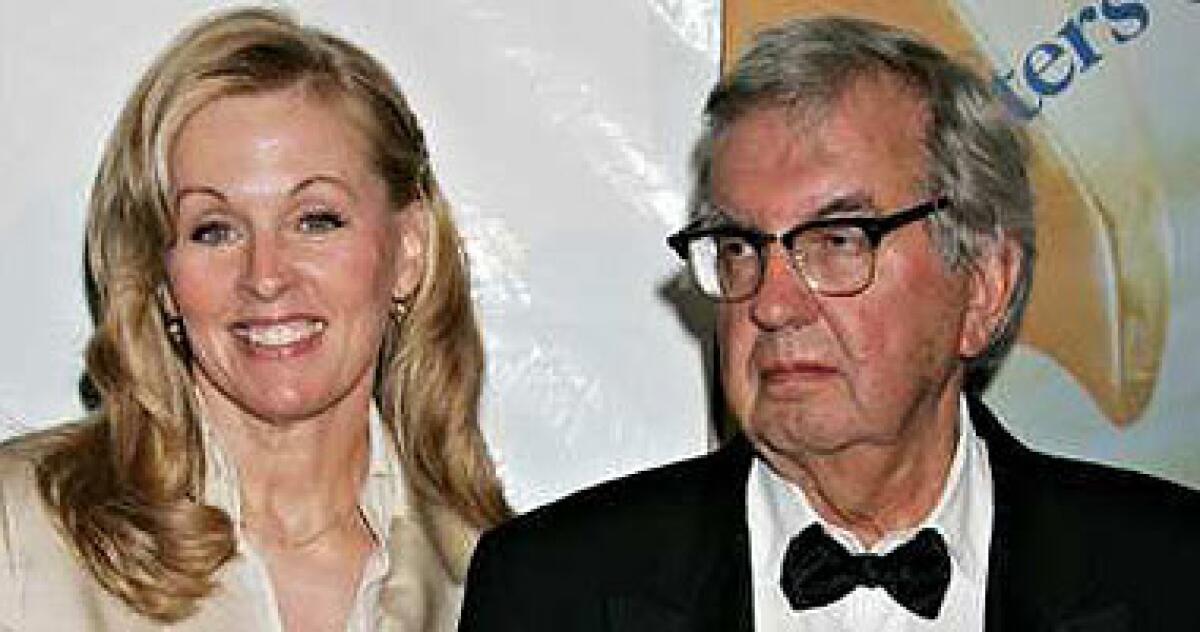 Times Staff Writer
"Brokeback Mountain," a haunting tale of cowboys in love, and "Crash," a gritty look at Los Angeles race relations, solidified their positions as Oscars front-runners Saturday when they picked up top honors at the 58th annual Writers Guild of America Awards.
The award for best adapted screenplay went to "Brokeback," written by Larry McMurtry and Diana Ossana, and based on a short story by Annie Proulx. The film has eight Oscar nominations, including best picture.
In the original screenplay category, Paul Haggis and Bobby Moresco picked up the WGA award for the ensemble drama "Crash," which has six Oscar nominations, and is also in the running for best picture.
Receiving a WGA award doesn't necessarily ensure an Oscar win. Both of last year's winners, Charlie Kaufman for his original screenplay of "The Eternal Sunshine of the Spotless Mind" and Alexander Payne and Jim Taylor for the adapted screenplay of "Sideways," went on to receive the Academy Award. But they were the exception to the rule.
The awards ceremony took place simultaneously at the Hollywood Palladium and at the Pierre Hotel in New York City.
The show was briefly halted when the mother of a "Grey's Anatomy" writer collapsed and had to be treated by emergency staff. She walked out of the ballroom with help, and her condition was not immediately known.
Other winners:
Comedy Series: HBO's "Curb Your Enthusiasm," Larry David.
Daytime Serials: CBS' "The Young & the Restless," Kay Alden, John F. Smith, Janice Ferri, Jim Houghton, Natalie Minardi Slater, Sally Sussman Morina, Sara Bibel, Eric Freiwald, Linda Schreiber, Joshua S. McCaffrey, Marc Hertz, Sandra Weintraub.
Children's Episodic & Specials: Noggin's "New Charlie" ("Miracle's Boys"), written by Kevin Arkadie, based on the novel by Jacqueline Woodson.
Children's long form: Showtime's "Edge of America," written by Willy Holtzman.
Episodic Drama: "Autopsy" ("House," FOX), written by Lawrence Kaplow.
Animation: "Mommie Beerest," ("The Simpsons," Fox), written by Michael Price.
Original long form: HBO's "Warm Springs," written by Margaret Nagle.
Adapted long form: HBO's "The Life and Death of Peter Sellers," teleplay by Christopher Markus & Stephen McFeely, based on the book by Roger Lewis.
Comedy/Variety — Music, Awards, Tributes, Specials: CBS' "The Kennedy Center Honors," George Stevens Jr. and Sara Lukinson.
Comedy/Variety — Series: NBC's "Late Night with Conan O'Brien," Mike Sweeney, Chris Albers, Jose Arroyo, Andy Blitz, Kevin Dorff, Dan Goor, Michael Gordon, Tim Harrod, Berkley Johnson, Brian Kiley, Michael Koman, Brian McCann, Guy Nicolucci, Conan O'Brien, Allison Silverman, Robert Smigel, Brian Stack and Andrew Weinberg.
Episodic Comedy: "You Can't Miss the Bear," ("Weeds," Showtime), Jenji Kohan.
Dramatic Series: ABC's "Lost," JJ Abrams, Kim Clements, Carlton Cuse, Leonard Dick, Paul Dini, Brent Fletcher, David Fury, Drew Goddard, Javier Grillo-Marxuach, Adam Horowitz, Jennifer M. Johnson, Christina M. Kim, Edward Kitsis, Jeffrey Lieber, Damon L. Lindelof, Lynne Litt, Monica Macer, Steven Maeda, Elizabeth Sarnoff, Janet Tamaro, Christian Taylor and Craig Wright.
New Series: ABC's "Grey's Anatomy," written by Zoanne A. Clack, Ann Hamilton, Kip Koenig, Stacy McKee, James Parriott, Tony Phelan, Joan Rater, Shonda Rhimes, Mimi Schmir, Gabrielle Stanton, Krista Vernoff, Harry Werksman Jr. and Mark Wilding.
Sign up for Essential California for news, features and recommendations from the L.A. Times and beyond in your inbox six days a week.
You may occasionally receive promotional content from the Los Angeles Times.