UC Irvine professor vowed in emails to kill 200 students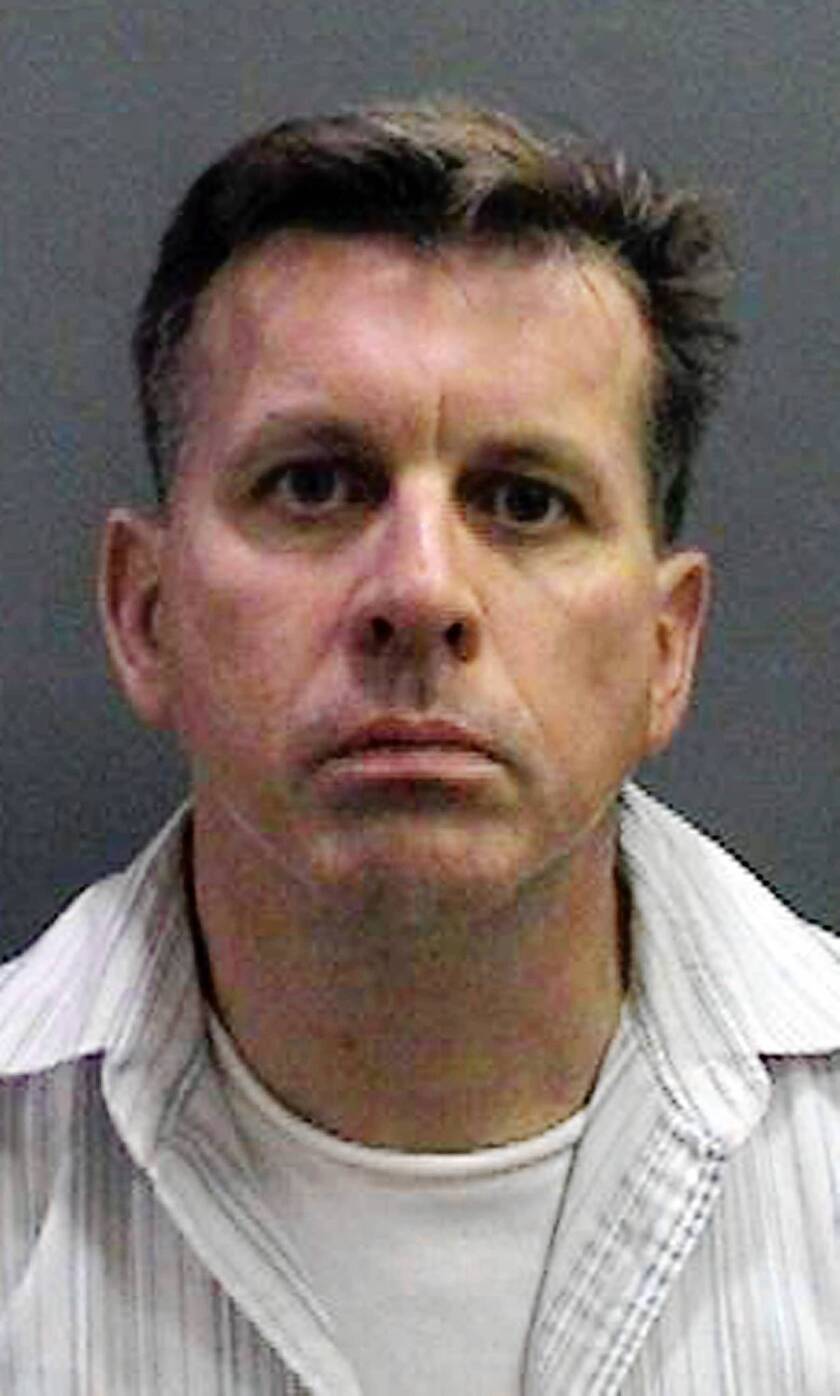 A UC Irvine professor accused of setting a series of fires following his son's suicide wrote in emails that he planned to get a dozen machine guns and shoot at least 200 students at his son's high school and then kill himself.
Rainer Reinscheid in April sent two emails to his wife and another to himself, threatening to kill the assistant principal of University High School, shoot hundreds of students and burn the school to the ground in a "firestorm that destroys every single building."
The emails, which were filed in court late Tuesday by Orange County prosecutors, show Reinscheid wrote in graphic detail how he wanted to kill school administrators, sexually torture and assault two female staff members and then kill himself in the same park setting where his 14-year-old son, Claas Stubbe, committed suicide in March.
"I need a gun, many guns, and then I have the ride of my life," Reinscheid, 48, wrote in one email to himself. "I will give myself a wonderful ending and be with Claas very soon. I like this plan, finally a good idea."
Prosecutors and acquaintances say Reinscheid was furious at University High School for how it handled his son's death, which happened after the student was disciplined for what school district officials called a "fairly minor" matter involving a theft from a student store.
Reinscheid seemed to direct particular venom at one adminstrator, vowing that he planned to go to the man's home and force his wife and children to watch while "I will make him die slowly."
In the emails, Reinscheid also appeared to apologize to his wife, and urged her to return to Germany, get an apartment in Munster and start life afresh. "It is the right moment to set you free from my misery and give you another life," he wrote.
In another, he asked his wife to pass along only one message to their remaining children. "Daddy was so sad when Claas passed away, he was just eaten away by his sadness and stopped breathing," he wrote.
Reinscheid, who teaches in UC Irvine's department of pharmaceutical science, was arrested July 24 on charges of trying to use newspaper and lighter fluid to light a fire in Mason Park Preserve, not far from the wooded spot where his son hanged himself.
The professor posted bail and was released that day. But when police examined his cellphone three days later, they said they found disturbingly graphic, detailed emails.
Police re-arrested Reinscheid on Friday at his UC Irvine offices, where officers said they found him crouched behind his computer, drafting a document giving his wife power of attorney over his finances and children.
Police said they also found a red folder in his vehicle with a newly signed will, according to an Irvine police report filed in court.
Reinscheid had been granted a leave of absence from the university, according to the police report, and he described in emails his intention to flee to his native Germany, where he has citizenship.
The emails were included in a court motion that prosecutors filed Tuesday requesting he be held without bail.
Reinscheid's wife, Wendy Reinscheid, told police her husband had been suffering from deep depression and sadness since his son committed suicide, according to court documents.
Irvine police, who searched his home, office and vehicle, said they did not uncover evidence that Reinscheid had put any of the plot in motion.
Reinscheid has been charged with five counts of arson, one count of attempted arson and one misdemeanor count of resisting or obstructing an officer. He is not charged in connection with the alleged email threats.
If convicted, he faces up to 12 years and eight months in prison.
---
For reporting and exclusive analysis from bureau chief John Myers, get our California Politics newsletter.
You may occasionally receive promotional content from the Los Angeles Times.