Assemblyman from West Covina won't face domestic violence charges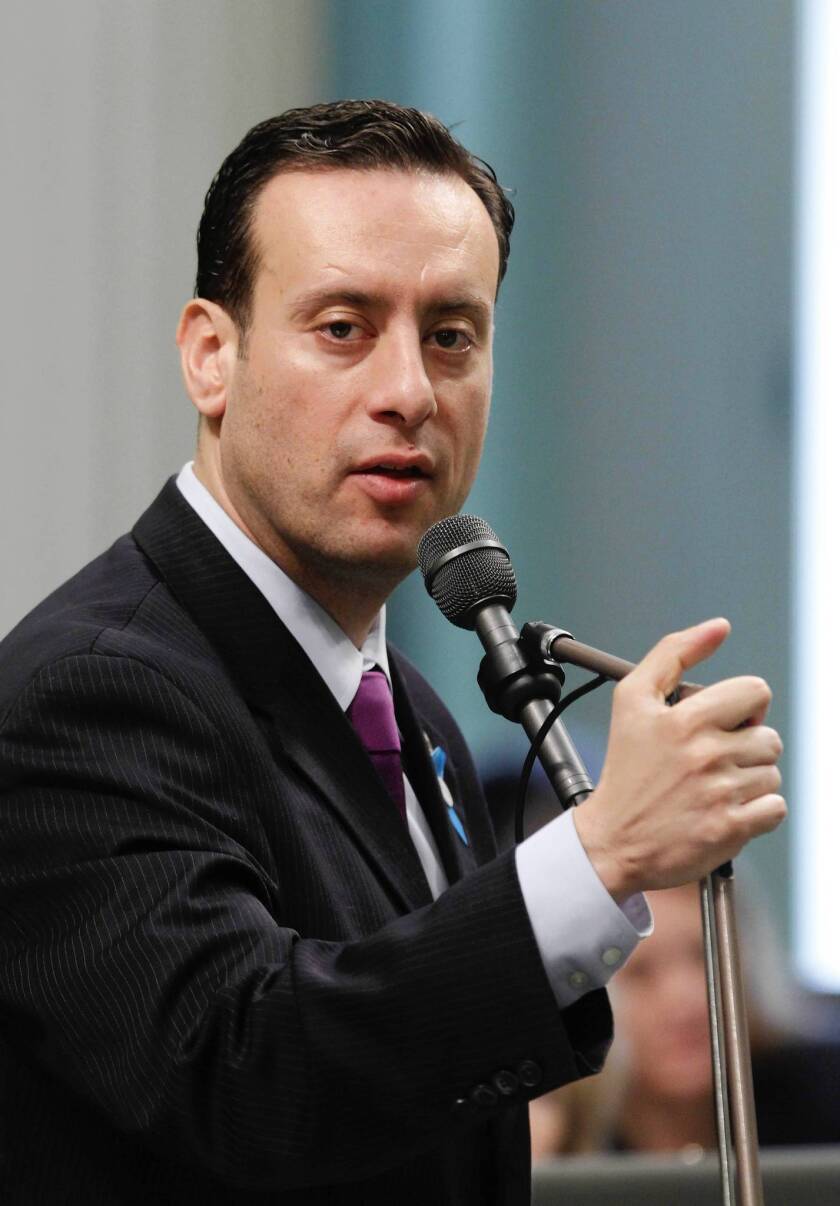 SACRAMENTO — Prosecutors have decided not to file domestic violence charges against state Assemblyman Roger Hernandez (D-West Covina), saying there is insufficient evidence to back a former girlfriend's allegations that he physically abused her.
The decision by the Los Angeles County district attorney's office stems from an argument the couple had at the Lazy Dog Cafe in West Covina. The district attorney's report said Hernandez said during the argument that "he was going to call police about [the woman] threatening a member of the state Assembly."
The woman, Carolina Taillon, called police, "considering the comment as a threat to her," the report said.
Taillon told responding officers that Hernandez had assaulted her on two separate occasions in July. But Deputy Dist. Atty. Manuel Garcia Jr. wrote that there were no independent witnesses to the alleged assaults and Taillon was late in reporting them. He also wrote that she was arrested in 2002 on domestic violence allegations, "creating possibility of self-defense claim" for Hernandez.
Aldo A. Flores, an attorney for Hernandez, predicted the same result in a separate civil lawsuit Taillon has filed against the lawmaker alleging that he whipped her with a belt and bragged about using cocaine. Hernandez has denied those accusations.
"We believe it's frivolous and we will make short work of it," Flores said.
The lawsuit alleges that Hernandez once told Taillon "that the speaker of the Assembly had called a medical team" because "Hernandez felt like he was going to die after using cocaine."
Flores said there was a medical incident in which Hernandez sought treatment from a nurse working at the Capitol, but it had nothing to do with drugs.
"That was from exhaustion," Flores said. "He works very hard."
---
The stories shaping California
Get up to speed with our Essential California newsletter, sent six days a week.
You may occasionally receive promotional content from the Los Angeles Times.