Councilman wants more study on quake risks to concrete buildings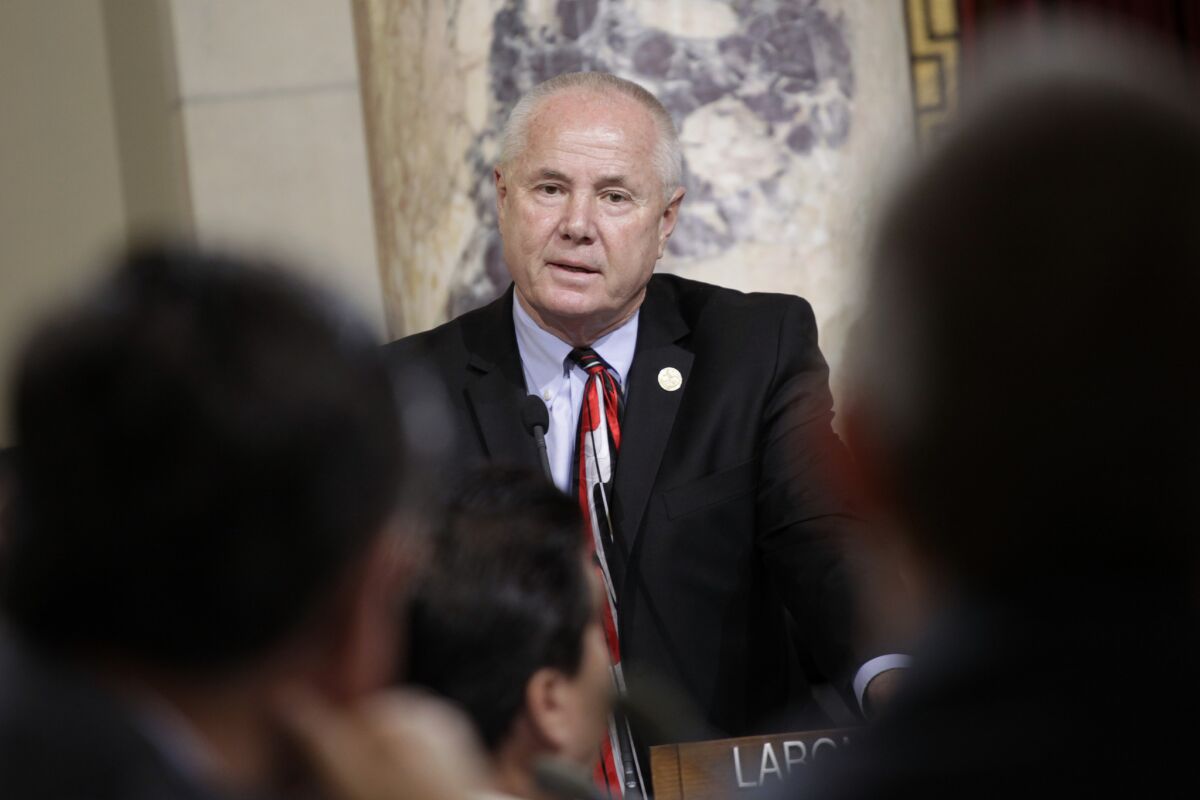 L.A. City Councilman Tom LaBonge said Monday that he would ask his colleagues this week to consider the earthquake risks posed by the city's more than 1,000 old concrete buildings.
LaBonge's call for further study follows a Times report on concrete buildings that were built before 1976. By the most conservative estimate, as many as 50 of the more than 1,000 old concrete buildings in the city would collapse in a major earthquake, exposing thousands to injury or death.
"Certainly, the study should be looked at," LaBonge said. "I want to learn more and take the right steps."
Councilman Mitch Englander also said he planned on pushing the issue of seismic building safety forward. Englander, who was the chief of staff to former Councilman Greig Smith when he tried to revive the concrete issue, said that finding a way to help property owners pay for building updates was key.
"We have to come up with a program that provides some kind of incentive, some type of credit given back to owners for this kind of investment," said Englander, who said he plans to meet with property owner groups and other stakeholders.
"I'm going to continue to be a tireless advocate for public safety, particularly as it pertains to buildings," he said. "There's no dollar amount you can put on the cost of life."
Concrete buildings may look strong, but many older concrete buildings are vulnerable to the sideways movement of a major earthquake because they don't have enough steel reinforcement to hold columns in place.
Los Angeles officials have known about the dangers for more than 40 years but have failed to force owners to make their properties safer. The city has even rejected calls to make a list of concrete buildings.
LaBonge, who earlier this year introduced a motion to look into making a list of the city's vulnerable wood-framed soft-story buildings, said preparation for the next big earthquake was crucial. There are cost concerns to figure out, he said, but it's important to understand the risks.
"All I know is this: We're going to have another earthquake," he said. "We must prepare, and we must understand the situation and make sure we're not at fault for not preparing."
The stories shaping California
Get up to speed with our Essential California newsletter, sent six days a week.
You may occasionally receive promotional content from the Los Angeles Times.