Harvey Weinstein effort to trash accusers backfires; his lawyer denies producer told British magazine that he traded acting roles for sex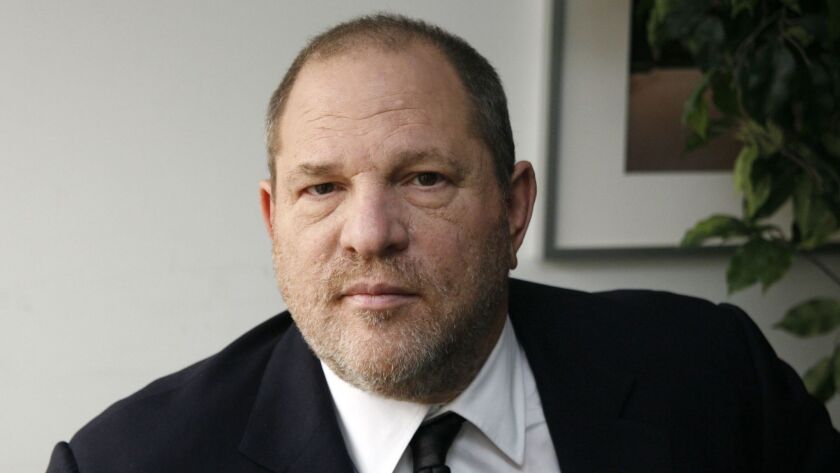 Beleaguered producer Harvey Weinstein's latest effort to undermine the piles of allegations of sexual violence against him backfired badly Friday when a supposedly friendly columnist quoted him as saying that he had traded acting jobs for sex.
Weinstein, facing a potential life sentence after being indicted in New York on multiple sex crime felonies, was looking for a sympathetic ear when he turned to the British Spectator magazine society columnist Taki Theodoracopulos with the offer of an exclusive on two of his most prominent accusers, actresses Rose McGowan and Asia Argento.
But in the interview published Friday, Weinstein seemingly admitted for the first time that he did use his business to get sexual favors.
In the article, Weinstein was quoted as saying: "You were born rich and privileged and you were handsome. I was born poor, ugly, Jewish and had to fight all my life to get somewhere. You got lots of girls, no girl looked at me until I made it big in Hollywood. Yes, I did offer them acting jobs in exchange for sex, but so did and still does everyone. But I never ever forced myself on a single woman."
The words rumbled across social media globally and created a new legal headache for Weinstein's legal team. While keeping his long-maintained position that all his sex acts were consensual, the quote acknowledged he was essentially using his power to get sex.
Shortly after publication, Weinstein's attorney Benjamin Brafman, who was present for what he said was a social visit by the columnist, adamantly denied his client ever said such a thing.
"I was present for the conversation; it was not an interview, but a social meeting between old friends," Brafman said in a statement to the The Times on Friday. "Harvey and Taki did not discuss the case, nor would I allow him to…. Mr. Weinstein never said anything about trading movie roles for sexual favors. You have my word that Harvey did not say that."
Weinstein's public relations representative also added a statement from Theodoracopulos, walking back the story.
"After 41 years as a Spectator columnist without a single retraction, I believe that I may have misrepresented Harvey Weinstein's conversation with me in New York last month," Theodoracopulos said in a statement. "It was my mistake. We were discussing Hollywood and I may have misunderstood certain things about the methods of that place. … It was, after all, a social visit."
Weinstein's team would not say whether the conversation was recorded.
Theodoracopulos was the latest person meant to sell a story that would hurt McGowan's and Argento's allegations of rape and sexual assault against Weinstein and question statements the two have made about the recent suicide of Argento's boyfriend, the revered chef and journalist Anthony Bourdain. Theodoracopulos' column criticized the #MeToo movement spawned by the accusations against Weinstein and wrote that he had "doubts about women who come out of the woodworks years later" with rape allegations.
"This is a clear lie," McGowan tweeted. "Nice try, rapist."
More than 80 women have accused Weinstein of misconduct, including sexual harassment and rape. Police in Los Angeles, Beverly Hills, New York and London have conducted investigations into more than 20 allegations.
Weinstein was arrested in May and initially pleaded not guilty to charges of raping a woman twice in New York in 2013 and forcing an aspiring actress to give him oral sex in 2004 at his office.
He pleaded not guilty this week to a new indictment that charges him with one count of a criminal sexual act in the first degree, for allegedly performing forced oral sex on a third woman in July 2006 at his Manhattan apartment.
Twitter: @lacrimes
---
The stories shaping California
Get up to speed with our Essential California newsletter, sent six days a week.
You may occasionally receive promotional content from the Los Angeles Times.