A year after a tamale disaster left hundreds of customers steamed, Downey store seeks redemption
The tamale disaster unfolded with impeccably bad timing.
The week before Christmas last year, people had stood in line for hours for the store's famous masa, the ground cornmeal for tamales.
Soon, hundreds of angry customers laid siege to the Amapola Deli and Market in Downey, demanding refunds after their tamales were ruined by funky masa.
Some people tried to save Christmas by serving spaghetti and nachos — a combination that any family of Mexican descent will tell you would definitely not save Christmas.
Amapola had itself a public relations nightmare.
So, the question this year is: How do you recover from a tamale apocalypse?
If you're the owners of Amapola, you get a new corn supplier and launch a public relations campaign.
You measure success by how many customers come back. And you wait for the Super Bowl of tamales — Christmas — to return.
"Usually you have to do something major to break into the 5 o'clock news," said Carlos Galván Jr., vice president of Amapola. "We led off the local channels."
For many Mexican American families, tamales are as central to Christmas — or Christmas Eve — as turkey is to Thanksgiving.
Tamales being ripped from the menu of family celebrations because of bad masa was sort of like the Grinch riding down to Whoville and taking away all the presents.
Irma Guillen, 41, of Bell Gardens was among those whose Christmas tamales were ruined one year ago. But just before Thanksgiving this year, she returned to the store to buy two large bags of masa.
On the sliding doors of Amapola, a hashtag in Spanish read: Better Than Ever.
"Nobody is perfect, you know? It happens," she said. "Just because it happened once is no reason to stop giving them my business. It would be unfair to the business and workers."
For all the public relations efforts and changes in protocol and supplier, Galván Jr. said a big test of how well the store bounces back will be on Christmas Eve and Christmas.
"We know that we're going to have some very tough judges this Christmas and customers are going to expect the same quality and consistency as before," he said. "We have to make sure of that."
Galván Jr. said the debacle happened "at the absolute worst time."
"December 21st through the 24th are our absolute busiest days of the year," he said. "We have people waiting in line for hours to get into our store — all of our stores — just to buy masa."
Last year's problem appeared to stem from a 120,000-pound supply of raw corn purchased from a longtime California vendor. The genetically modified corn produced solely for fuel had made its way into the supply and eventually into the homes of the market's customers, Galván Jr. said.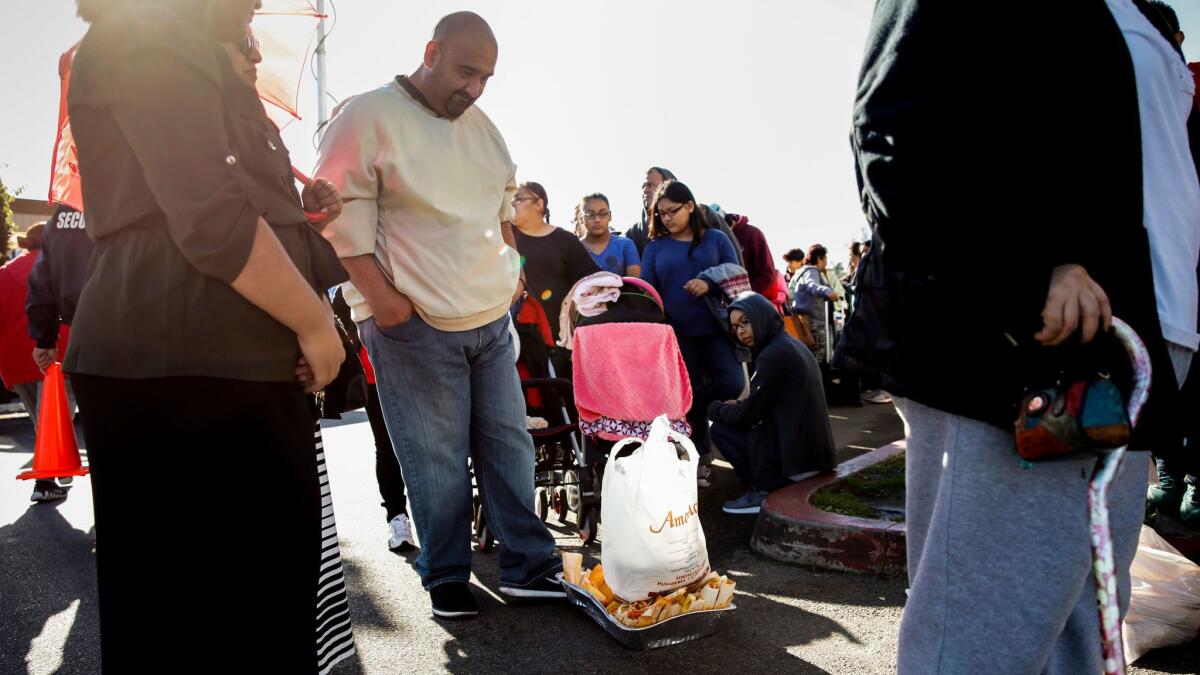 "Once we identified the problem, one of the first things we had to do is change the vendor that supplied us our corn," Galván Jr. said.
Additionally, new protocols were put into place to test the quality of the masa, such as cooking with it beforehand and making champurrado, a hot thick Mexican drink made of masa and chocolate.
If the hot drink does not thicken, Galván Jr. said, then they know there's something wrong.
"So we don't produce and sell the masa until we know for sure that it comes out right," he said.
To regain the trust of its customers, Amapola launched a social media campaign using the hashtag #MejorQueNunca — Better Than Ever. In September, the company sponsored a tamale festival that they said was successful.
Galván Jr. said the reaction against the store was so passionate because of its past success. With such a large and loyal following, the fiasco was bound to upset a lot of people.
"We took the biggest hit because we were the biggest seller of tamales during that time period," he said.
One year later, some customers have returned, while others have decided the experience was too bitter.
Ana Gonzalez of East Los Angeles said she had fond memories involving her mother and making tamales.
"I grew up with my mom taking me at 3 a.m. to purchase masa from Amapola," she said. "I grew up seeing my mom in the kitchen, cooking the tamales, and my mom taught me how to make tamales so I could cook them for my children."
One year ago, her mother was visiting for Christmas after being away for seven years.
"We were together, cooking the tamales and for me, it was something I wanted my children to experience since I haven't done that with my mom for years," Gonzalez said. "For us, waiting hours to have dinner and then to see the faces on the children when we told them they couldn't eat them… It was hurtful."
For that reason, Gonzalez said she looked for another place to buy her masa.
Still, others decided to give the store another chance.
Adrian Gonzalez, 21, of Long Beach, said his mother wanted to try the masa before Christmas Eve. They didn't buy too much, just in case, he said.
Gonzalez said his family was deeply disappointed by what happened a year ago.
"I was mad," he said. " I was looking forward to tamales."
Instead, his family made do on Christmas Eve with carne asada.
Galván Jr. said Amapola was doing everything it could to get back its customers.
"Are we going to please 100% of the people? Probably not, but that's what we're aiming for," he said. "We want the customer to … say, 'Yes, Amapola is back!'"
For more Southern California news, follow @latvives on Twitter.
Sign up for Essential California for news, features and recommendations from the L.A. Times and beyond in your inbox six days a week.
You may occasionally receive promotional content from the Los Angeles Times.