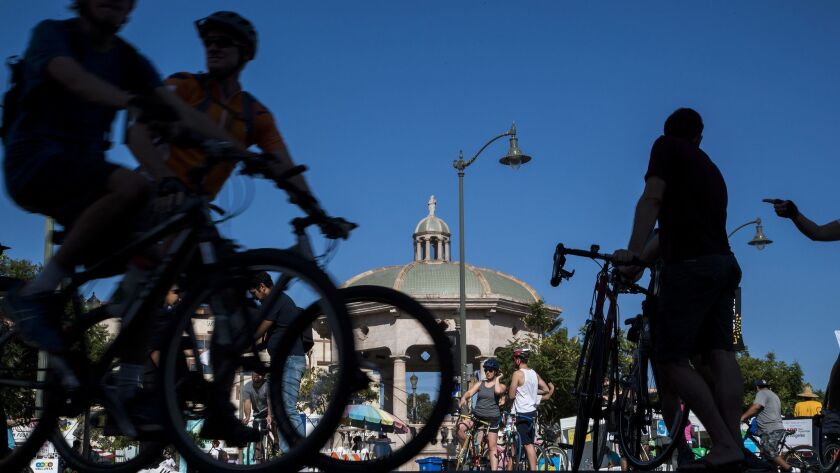 A six-mile stretch of downtown Los Angeles streets will be closed to vehicle traffic Sunday for the 23rd CicLAvia bike festival.
The free event will run from 9 a.m. to 4 p.m., bringing out thousands of people on non-motorized forms of transportation. Portions of Broadway and 2nd Street will be closed to traffic.
Cyclists, skaters and pedestrians alike can join at any point along the route, which runs through Chinatown, downtown, Echo Park and Boyle Heights. Hubs in each location will provide restrooms, free water, basic bike repair and activities.
CicLAvia is modeled on weekly "open streets" festivals in Bogota, Colombia, which are called called ciclovías, meaning bikeways in Spanish. Los Angeles' version started in 2010 as a way to promote active transportation and public health issues.
The last CicLAvia of the year is scheduled Dec. 10 along a stretch of Wilshire Boulevard in Koreatown.
---