A Corona councilman says city is in a 'spiritual battle,' and urges voters to elect 3 pastors. Others say the big issue is traffic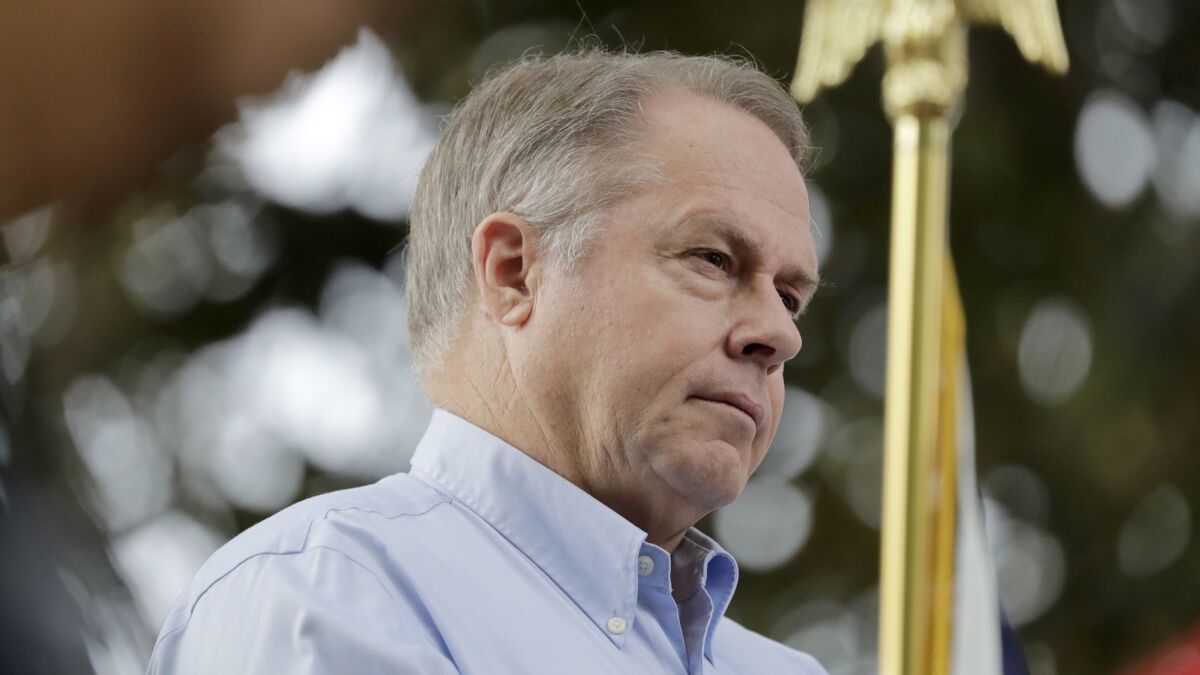 For many Corona City Council candidates, the issues are the run-of-the-mill stuff of local politics: improving traffic, better planning, a balanced budget.
For Councilman Randy Fox, a pastor, the election "is a spiritual battle."
"There is a bent toward throwing off the rule of God," he said recently at a local church.
The way forward, Fox said, is to support three Christian pastors who are "running together" for council, one in each of three districts up for election next month for the five-person council.
Video of Fox's presentation at New Hope Family Worship Center was posted to a local politics blog. It prompted questions about the role of religion in the politics of this bedroom community during its first election by district — a change made to help city leadership better reflect Corona's growing diversity.
Fox appealed to the congregation to support pastors Shawn Kelly, Jeremy Mercer and Doug Husen, including by donating and walking door-to-door.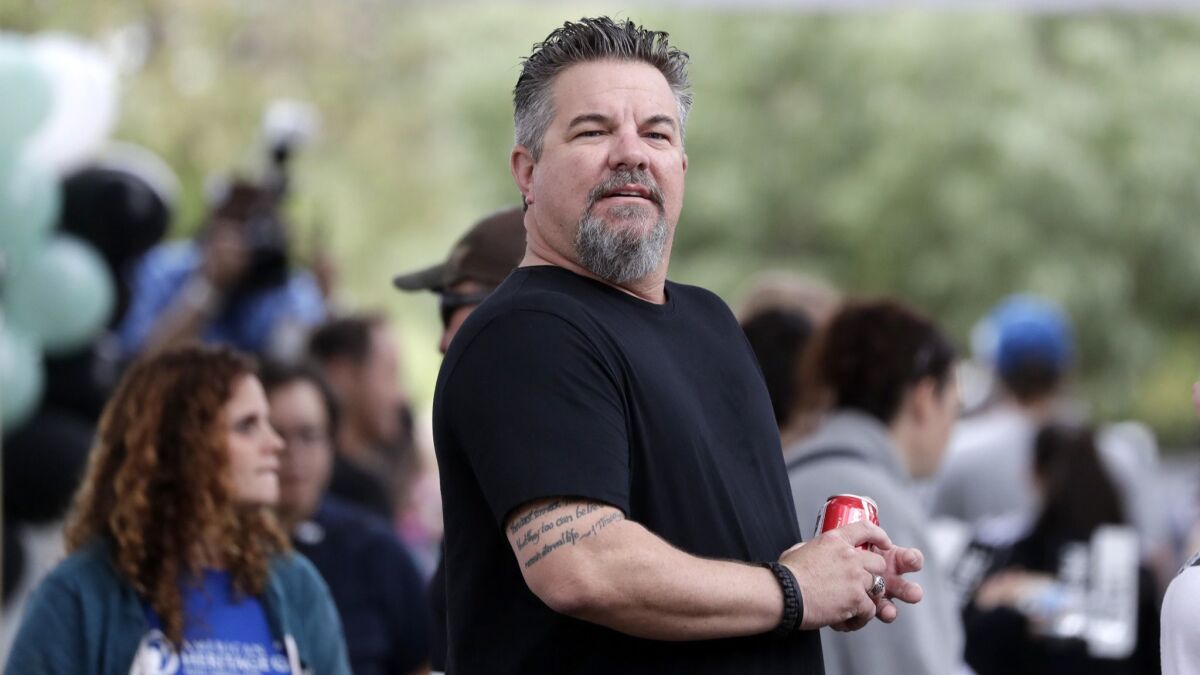 He also warned of "open proponents of gay marriage" in the city and said a Muslim candidate who was involved with the local mosque would "not say no to Sharia law, most certainly." He suggested that a candidate who works for Planned Parenthood would bring "an abortion mill" to the Riverside County city.
Corona, long a diverse city, has grown more so as its population doubled in the last 30 years to more than 160,000. A mosque in town serves hundreds of Muslim families, and the city is about 43% Latino.
But even as it grows, and commuters clog its roads, it has kept a small-town feel.
"It used to be that you couldn't go anywhere and not run into somebody you knew," said Vice Mayor Eugene Montanez. That's not the case any more, he said, "but the community itself feels very small still."
The pastors have said they did not plan to run together and got to know one another well only after entering the race. Each is running his own campaign, though they share common beliefs, they said.
"We're kind of cut from the same cloth," said Husen, an associate pastor at Crossroads Christian Church. They have held fundraisers as "the pastors for City Council" and made the rounds together on local Christian radio shows.
They have raised tens of thousands of dollars and are endorsed by the Republican Party of Riverside County, but as of late last month, each had raised significantly less than other candidates in their districts.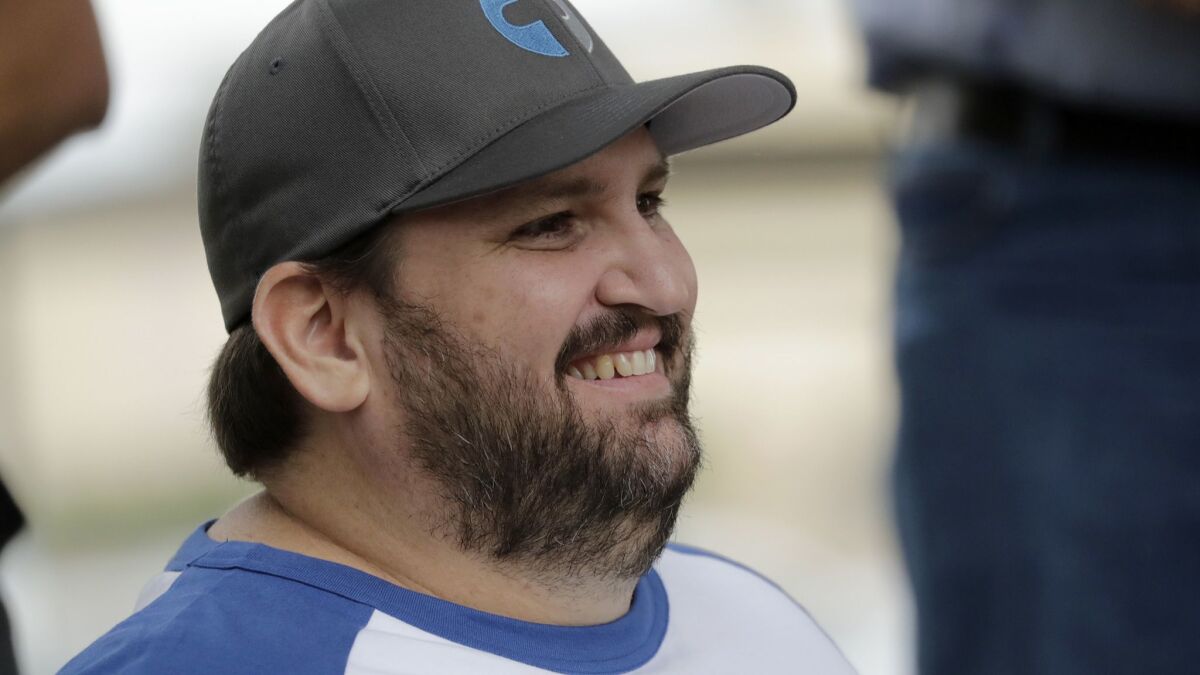 In August, the Corona Firefighters Assn. endorsed Jacque Casillas, a healthcare advocate with Planned Parenthood of the Pacific Southwest who is running against Kelly. In response, the pastors wrote a joint letter withdrawing their requests for the group's support and saying Casillas' endorsement "crossed a moral line for us and we must take a stand."
Casillas did not respond to requests for an interview.
Mercer, who has lived in Corona for 17 years and is a pastor at Connection Church, said fellow pastors had long encouraged him to run, but it wasn't until this year, after praying with his wife, that he decided to do so, making him one of 11 candidates for the three seats.
He said he agreed with Fox that the city is in a spiritual battle.
Christians "feel very much under attack. They have felt outcast," Mercer said.
Mercer has said he was motivated to run in part by a proposed state law to curtail paid "conversion therapy," which claims to change a person's sexual orientation. The proposal was shelved by its author after opposition from religious groups.
"I know so many who are former homosexuals who have been forgiven by God, been set free by the power of the gospel," Mercer said recently on a local Christian radio program.
Locally, he said, his priority is safety. He does not feel he can leave his wife and son at home alone, a problem he attributed to a growing homeless population. If elected, he said, he would work to make the city's message to the homeless: "We're not going to allow you to come here and set up shop."
Asked whether he agreed with Fox's comment that Fauzia Rizvi — a Muslim woman running in the same district as Husen — would seek to impose Islamic law in the city, Mercer said: "I don't know Fauzia's beliefs. … I'm concerned for anyone that wants to bring any other law to Corona."
When asked whether Rizvi had ever said anything to suggest she would bring any religious laws to the city, he said: "Not that I have heard her say."
Husen, who has campaigned with the motto "Business Mind, Pastor's Heart," said he knows some pastors stay away from politics but, like Mercer, he and his wife prayed and decided he should run.
"I don't live under the illusion that government is the hope of the world. The local church is the hope of the world," he said. "But government can create a free environment where people thrive."
Husen said his priorities include improving traffic, balancing the city budget and "honoring our promises to our retirees."
He said he had seen video of Fox's comments only once, and declined to comment on it.
Husen's campaign website includes a section on "Inspirational and Devotional" Bible readings. In one post, he writes about "cults like Mormonism and Jehovah's Witness" lured by a type of trickery.
He said "it's not really a campaign issue" and noted that some posts were written years ago. He was simply describing those religions, he said, adding, "it's not a derogatory term, it's an explanatory one."
Kelly's campaign website describes him as the founder of Corona's Hope Recovery Center, a "non-profit center … born out of Shawn's own life experience."
On its website, Hope Recovery Center Inc. bills itself as a "Christian, Non profit 501c3 Recovery Center." According to the IRS, Hope Recovery Center's federal tax-exempt status was revoked in 2017 for failure to file returns for three years in a row.
Kelly declined to be interviewed.
Montanez, the vice mayor, said he felt Fox was in part reacting to local gadflies when he spoke about a "spiritual battle" in Corona.
In his talk, Fox spoke about "a set of hecklers there...every City Council meeting," referring to them as a "hate group."
The state Fair Political Practices Commission is investigating a complaint against Fox made by one frequent City Hall critic over questions of how the councilman paid for a trip to Washington, D.C.
In a brief interview, Fox said his speech was giving voice to the concerns of local churchgoers.
He said his comments about "sharia law" were made because church members had approached him fearing that if Rizvi were elected, the mosque would begin broadcasting a call to prayer. Rizvi has not made any such proposal, nor have mosque leaders, which Fox acknowledged.
Some locals are asking if Fox's statements at the church violated the Johnson Amendment, which bars tax-exempt organizations, including churches, from actively supporting political candidates.
Robert Boston, a senior advisor with Americans United for Separation of Church and State, said he saw a clear violation.
"This church is clearly trying to intervene in an election by helping three City Council candidates get elected," he said.
But Lawrence Rosenthal, a law professor at Chapman University in Orange, disagreed, based on what he saw in the video.
"It appears that the pastor was endeavoring to present this in terms of voter education, which is permitted," Rosenthal said.
Ron King, the pastor who introduced Fox at New Hope, declined to be interviewed.
When Rizvi and her family moved to Corona from Anaheim Hills about 18 years ago, there were already a number of Muslim families in town and people "were very open to us," she said.
The biggest drawback was the commute — for a time, she worked in Carlsbad and grew to dread sitting in traffic for hours a day.
A few years ago, she became the first woman in a leadership position at Corona's mosque, the Islamic Society of Corona-Norco.
Rizvi decided to run for council this year with a message of improving traffic, "sensible development" and making the city more attractive to business.
"I feel like it's time," she said. "I wanted to bring diversity to the City Council."
Earlier this month, Rizvi campaigned in a neighborhood of tract homes with street names like Patriot Way and Freedom Drive.
At one home, a man listened as Rizvi, in a black headscarf and flowing blouse, described the new district elections and said that Corona is approving development without proper planning.
When she was done, he said: "The only real concern is traffic."
They commiserated about long commutes and the man told her he would look into her candidacy.
As she walked away, Rizvi said she does not see the spiritual battle Fox described in her town.
"This race [has] nothing to do with race or religion," she said. "Traffic is the biggest issue."
For more Inland Empire news follow me @palomaesquivel
---
Life is stressful. Our weekly mental wellness newsletter can help.
You may occasionally receive promotional content from the Los Angeles Times.