DWP training program has high costs and low graduation rate, audit finds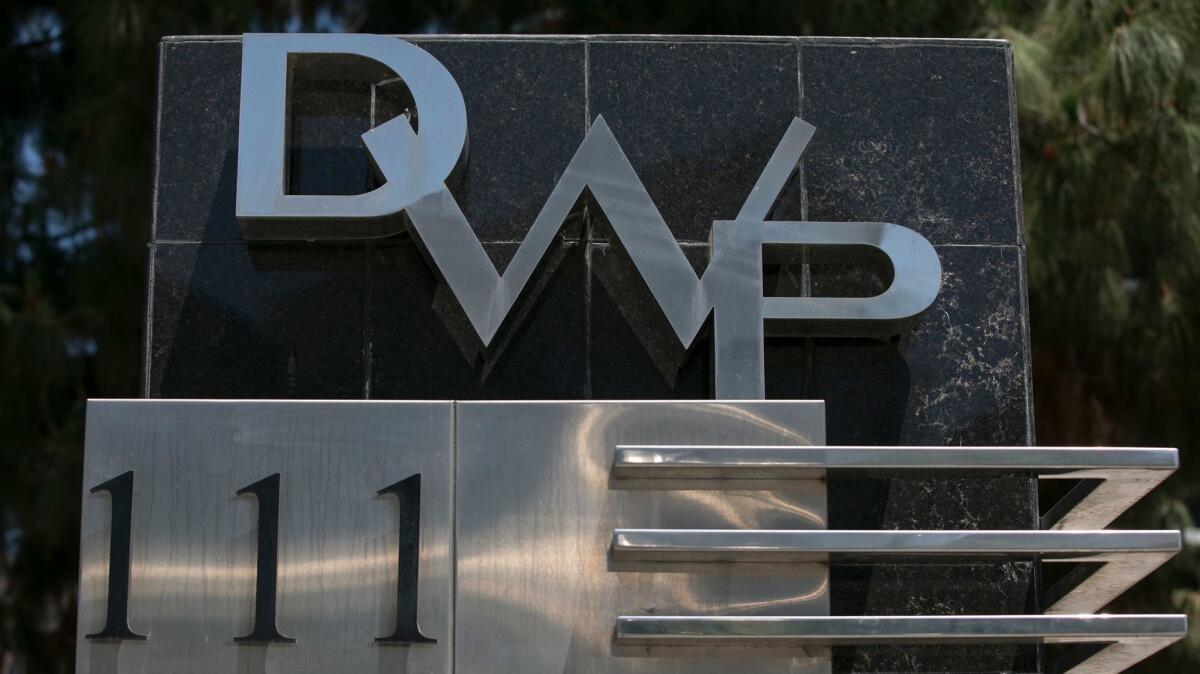 An audit of the Los Angeles Department of Water and Power's training programs found that the utility spends $40 million a year on apprenticeship programs, but low graduation rates have created staffing shortages and driven up overtime expenses.
The findings from City Controller Ron Galperin's office, based on data from the last five years, show that only about 51% of those enrolled in three of its apprenticeship programs graduated. The audit also pointed out that the DWP does not require graduates to work at the utility, and that some with the highest training are recruited elsewhere.
The municipal utility, the largest in the nation, spends about $440,000 to $665,000 per graduate to train electrical workers, but the low graduation rate meant that only 300 trainees were hired between 2010 and 2015, according to the audit.
The audit comes as the utility is expected to lose up to 1,700 of its 9,100 employees over the next seven years, creating a possible shortage of skilled employees.
"The LADWP spends hundreds of thousands of dollars of ratepayer money on each graduate of its apprenticeship programs, yet far too many people who enroll in those programs never graduate, and others take the skills we've taught them to private utilities," Galperin said in a statement.
He said the agency should set goals and review its programs to ensure training gives "the most value for our money."
Other problems revealed in the audit include an increase in trainee wages and benefits by about 60% since 2012, and a gender gap in the apprenticeship programs; women account for only 5% of participants in the 2015 fiscal year.
To make up for the gap in new hires from apprenticeship programs, the utility has used current workers to fill shifts, contributing to a rise in overtime payments, according to the report.
The audit noted that electric distribution mechanics, whose apprenticeship program had a 43% graduation rate, saw overtime costs increase from 23% of payroll costs in 2013 to 41% in 2015.
The report recommends the utility begin to share training responsibilities by partnering with such schools as L.A. Trade Tech, set hard limits and expectations on its tuition reimbursement programs, and offer better incentives for graduates to stay with the DWP.
David Wright, LADWP general manager, said in a statement that some of the city controller's recommendations have either already been or are set for implementation and the rest are pending further discussion.
"The recommendation to develop clear, attainable training goals ... has been implemented," Wright said.
The utility, he said, has "identified goals for critical positions, workforce gaps [and] consolidated all training coordination under one senior level manager."
Twitter: @MattHjourno
Sign up for Essential California for news, features and recommendations from the L.A. Times and beyond in your inbox six days a week.
You may occasionally receive promotional content from the Los Angeles Times.