Judge declares ex-prisoner 'factually innocent' of murder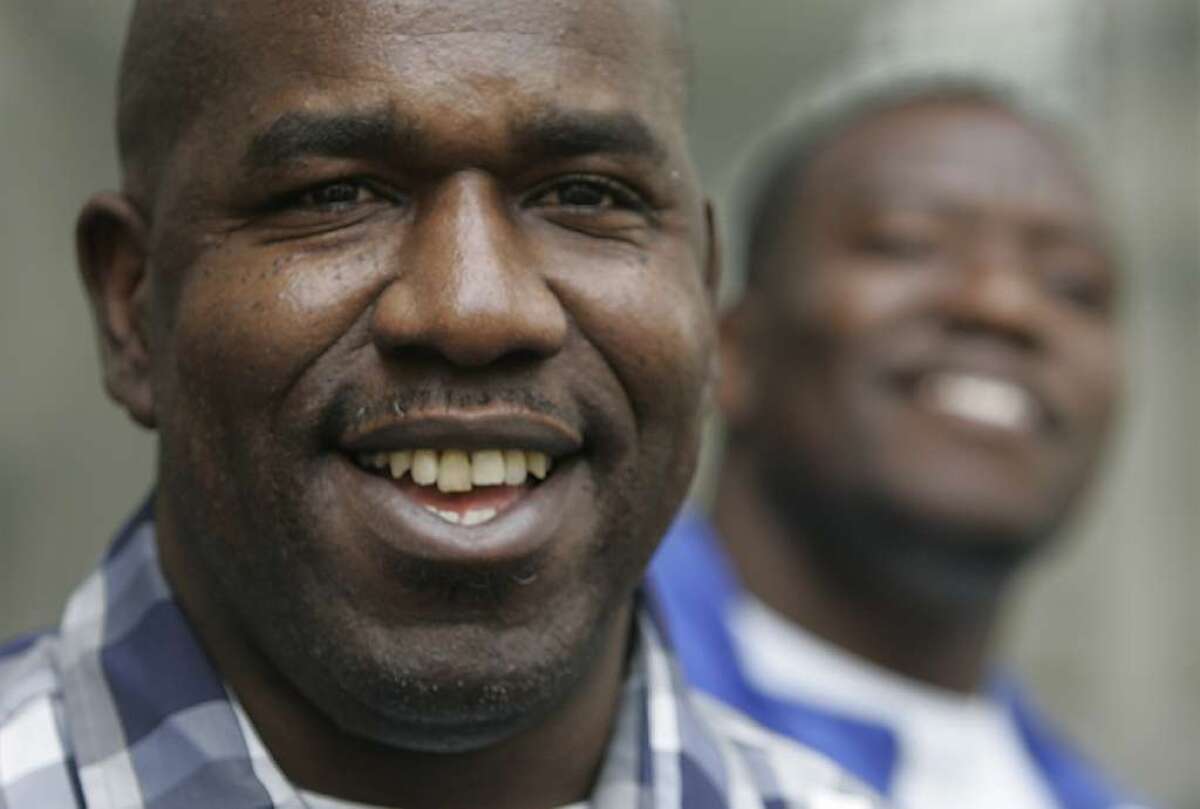 A man whose 1987 murder conviction was overturned after he was found innocent earned another victory Friday that guarantees he will be compensated for his more than two decades behind bars, his attorney said.
L.A. County Superior Court Judge Michael Tynan found Timothy Atkins "factually innocent," a ruling necessary for him to receive compensation issued to those who were wrongly convicted, said Justin Brooks, director of the California Innocence Project at California Western School of Law.
Individuals who are wrongly convicted are entitled -- under a revised California compensation statute -- to $100 per day for every day spent in prison.
Atkins is eligible to receive $800,000 in compensation, Brooks said.
But Atkins said his ongoing legal battle for compensation was not about money.
It was about ensuring that the state formally acknowledged that he had nothing to do with the slaying.
"You should never give up the fight," he said. "Fight for what you think is right."
Still, Atkins said, he was glad his time in court is over.
Seven years have passed since the same judge who issued Friday's ruling tossed out Atkins' second-degree murder and robbery conviction.
Atkins was 17 when he was arrested in 1985 in connection with the killing of a flower shop owner.
After Atkins had been incarcerated for more than 20 years, a key prosecution witness recanted her testimony, and he was released. At the time, he was 40.
Since his release, Brooks said Atkins was struggling to make ends meet and to familiarize himself with new technology he hadn't seen in prison.
Atkins moved away from Los Angeles, went to school and had been working as a bus driver for the city of Bakersfield until a recent leg injury forced him to seek physical therapy. He said he hopes to return to work soon and continue to live as a productive member of society.
"I have been doing everything I can do to give back," he said.
For breaking news in Los Angeles and throughout California, follow @VeronicaRochaLA. She can be reached at veronica.rocha@latimes.com.
The stories shaping California
Get up to speed with our Essential California newsletter, sent six days a week.
You may occasionally receive promotional content from the Los Angeles Times.