Maps show Thomas fire is larger than many U.S. cities
The Thomas fire has consumed a quarter of a million acres and resulted in the death of a firefighter. The blaze began on Dec. 4 near Thomas Aquinas College in Santa Paula. It has become the fourth-largest fire in modern California history.
The boundary of the Thomas fire
The Thomas fire reached 249,500 acres on Thursday, stretching from deep into Ventura County to the east and threatening Santa Barbara to the west. The fire has damaged or destroyed more than 1,000 buildings but spared Ojai, burning around the city of more than 7,000.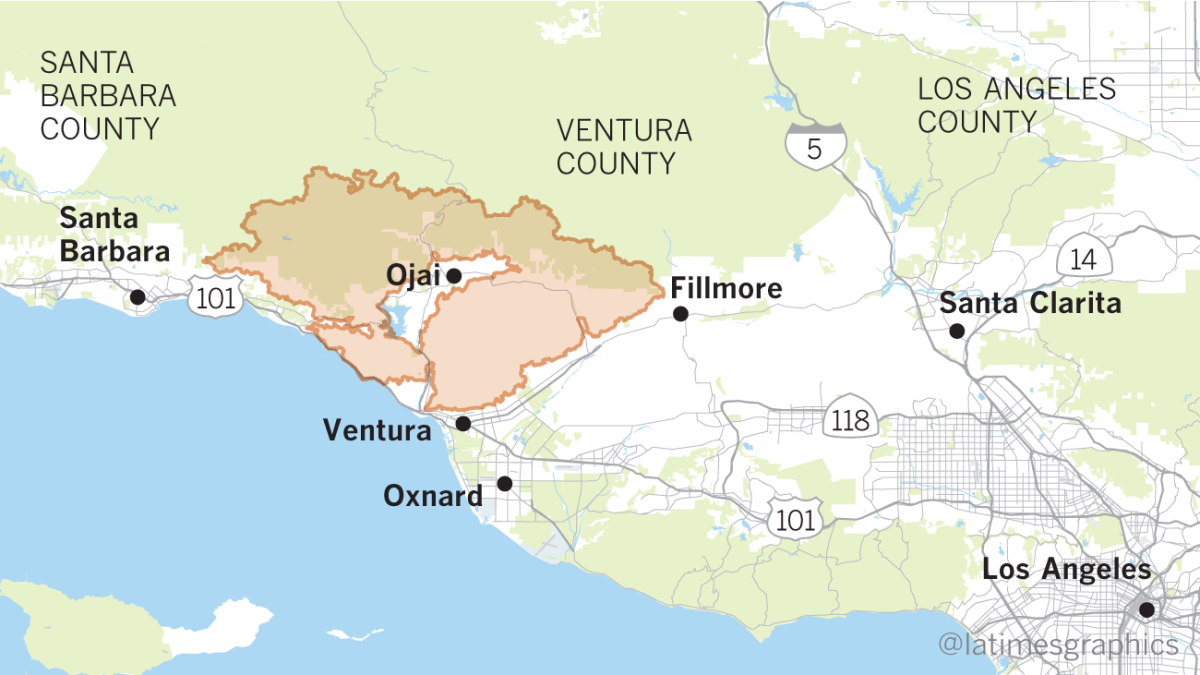 Los Angeles
If the Thomas fire had broken out in the Los Angeles Basin, it would reach west beyond Santa Monica and east into the Inland Empire. Land use, geography and wind patterns played major factors in the spread of the Thomas fire. But if the burn pattern of a similar-sized fire in L.A. was the same as it was in Ventura County, downtown Los Angeles — like Ojai — would be spared, as well as the 110 Freeway corridor in South L.A.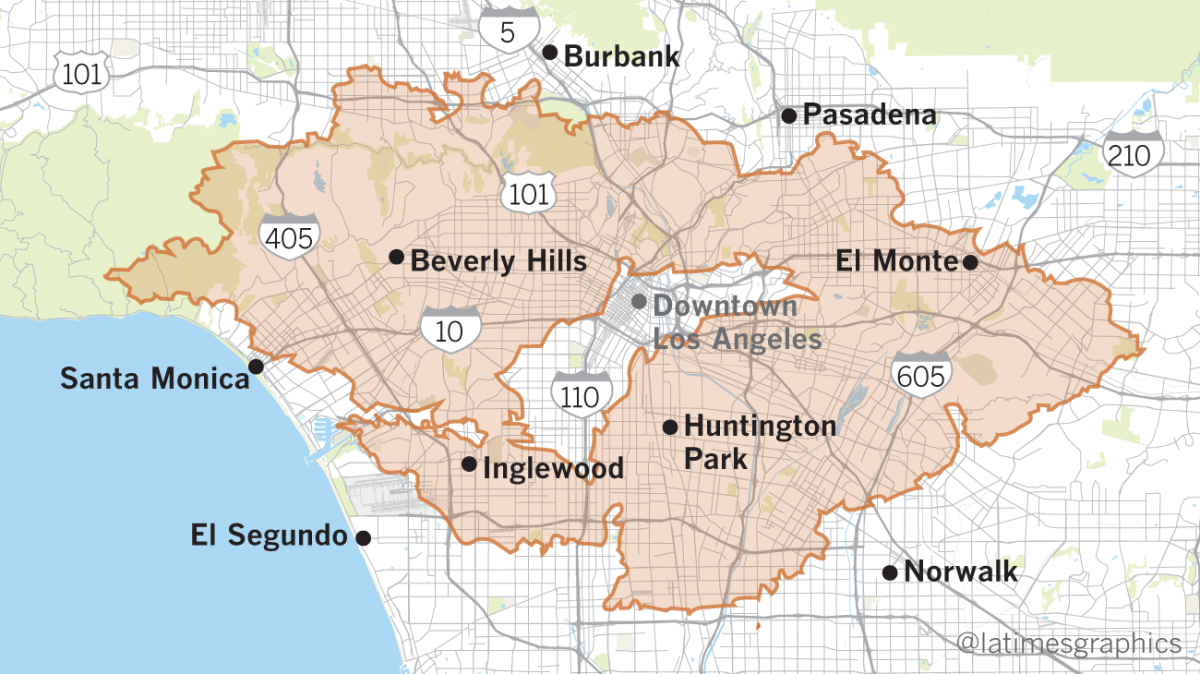 San Francisco and the Bay Area
Assuming a fire could cross the bay, a fire perimeter matching the Thomas fire would engulf half of San Francisco and reach far into the East Bay, nearly reaching Mt. Diablo and Livermore.
New York City region
The fire perimeter would stretch east from New Jersey all the way to Hempstead on Long Island. The fire would spare downtown Manhattan in this example, but affect most of the city's boroughs.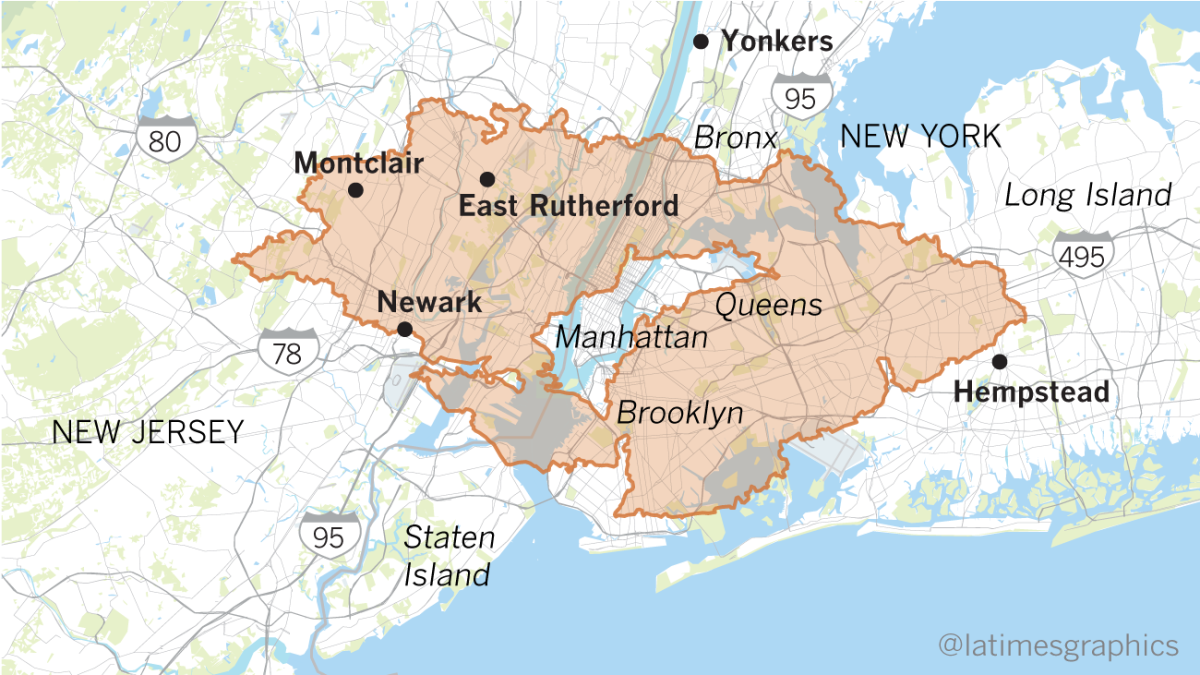 Chicago
A Thomas fire would reach from downtown Chicago and Lake Michigan all the way to St. Charles, Ill. The fire would affect major Chicago suburbs such as Oak Park and Schaumburg.
Hawaii
The Thomas fire would have consumed most of the island of Maui.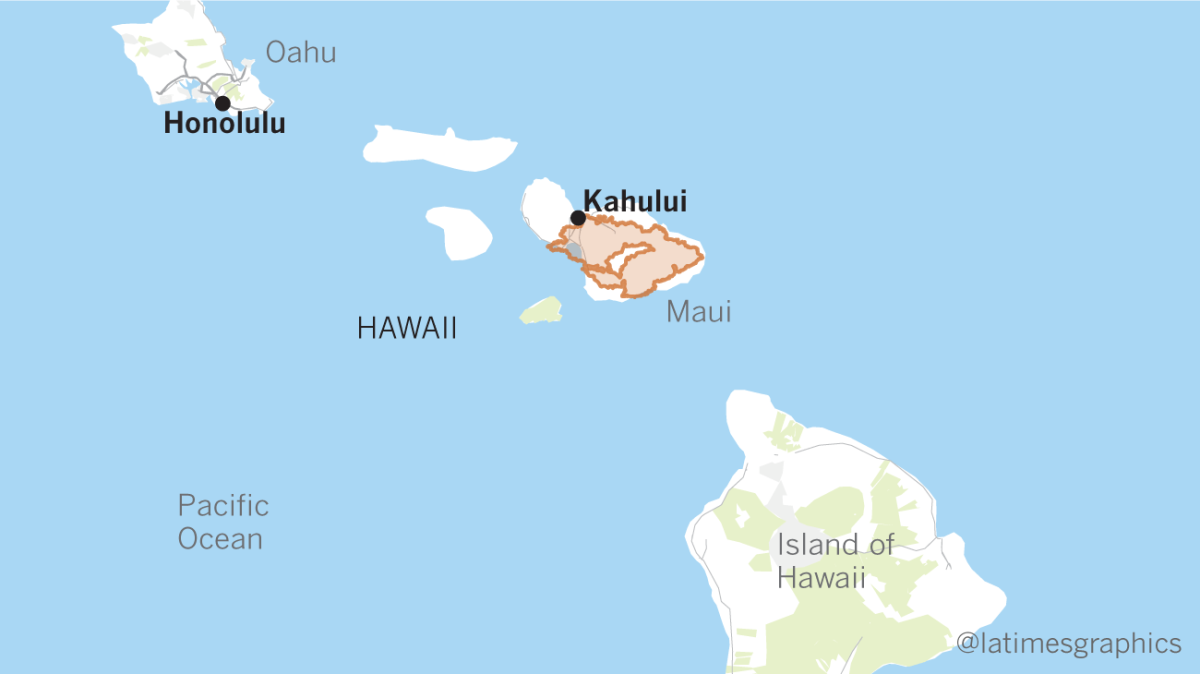 Sources: Mapzen, OpenStreetMap, Google Maps
---
Life is stressful. Our weekly mental wellness newsletter can help.
You may occasionally receive promotional content from the Los Angeles Times.