California federal judge orders separated children reunited with parents within 30 days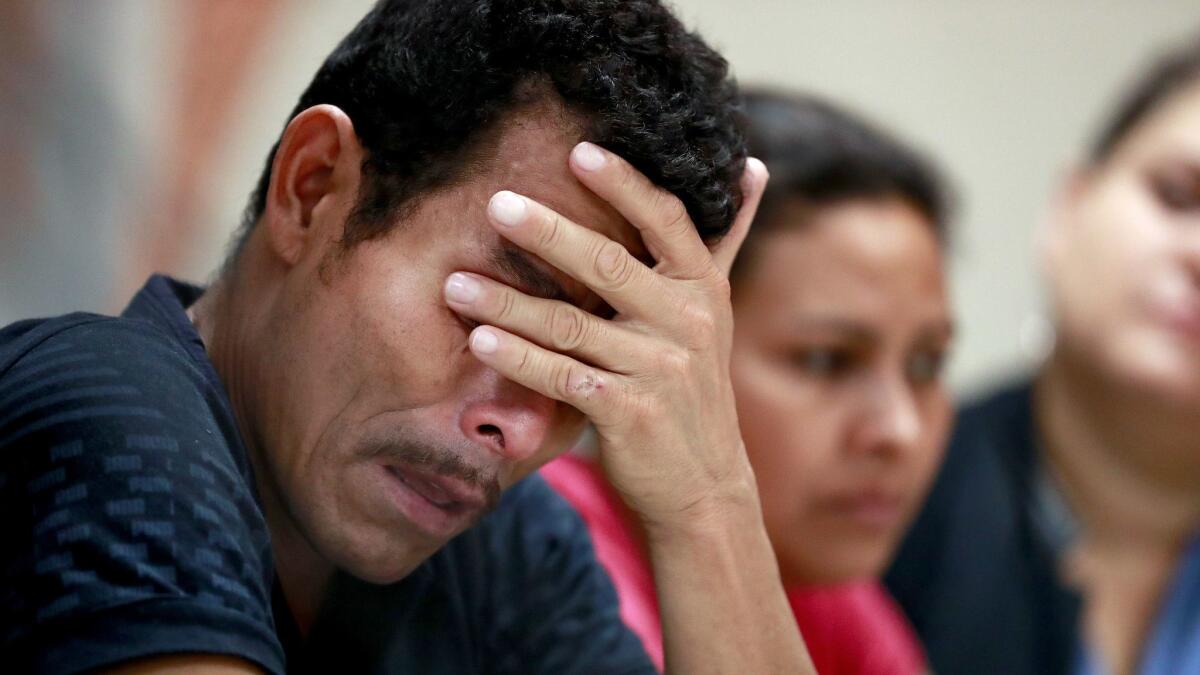 A federal judge in San Diego issued a preliminary injunction Tuesday at the request of the American Civil Liberties Union that calls for all children affected by the Trump administration's "zero-tolerance" immigration policy to be reunited with their parents within 30 days.
In a strongly worded opinion, U.S. District Judge Dana Sabraw wrote "the facts set forth before the court portray reactive governance — responses to address a chaotic circumstance of the government's own making. They belie measured and ordered governance, which is central to the concept of due process enshrined in our Constitution."
Under the order, children younger than 5 years old must be reunited with their parents within 14 days, while older children must be reunited with their parents within 30 days. Within 10 days, federal authorities must allow parents to call their children if they're not already in contact with them.
"The unfortunate reality is that under the present system migrant children are not accounted for with the same efficiency and accuracy as property. Certainly, that cannot satisfy the requirements of due process," Sabraw wrote.
The order also says parents can't be detained or deported without their children, unless they are unfit or pose a danger.
Trump administration says it won't return children to immigrant parents in custody, but a judge orders families be reunited »
"This is a complete victory for these families and children who have been suffering for months," said Lee Gelernt, an attorney with the ACLU. "Many of these parents and children thought they might never see each other again. They have literally been living through a nightmare and the court has now ended their trauma."
The ruling comes after President Trump last week responded to mounting public pressure by signing an executive order that halted the practice of separating children from parents who had been detained at the U.S.-Mexico border for illegal entry.
The shift prompted confusion as to how subsequent family arrests at the border will be handled and raised questions about the government's plans for reunification.
Attorneys for the government argued in a filing Tuesday morning that the executive order already addresses the family separation concerns outlined in the ACLU lawsuit, and that federal agencies are working on reunification of the 2,000 or so families that remain apart.
"This Court should give the agencies time to take action, rather than issuing an injunctive order," the government argued in the filing. "A court imposed process is likely to slow the reunification process and cause confusion and conflicting obligations, rather than speed the process of reunifying families in a safe and efficient manner."
Lawyers with the Department of Justice argued that a court injunction would unnecessarily restrict the ability of immigration authorities "to carry out its immigration enforcement mission and address smuggling concerns," and that the government must follow standards that protect children from parents who would pose a risk to the child's welfare or from smugglers.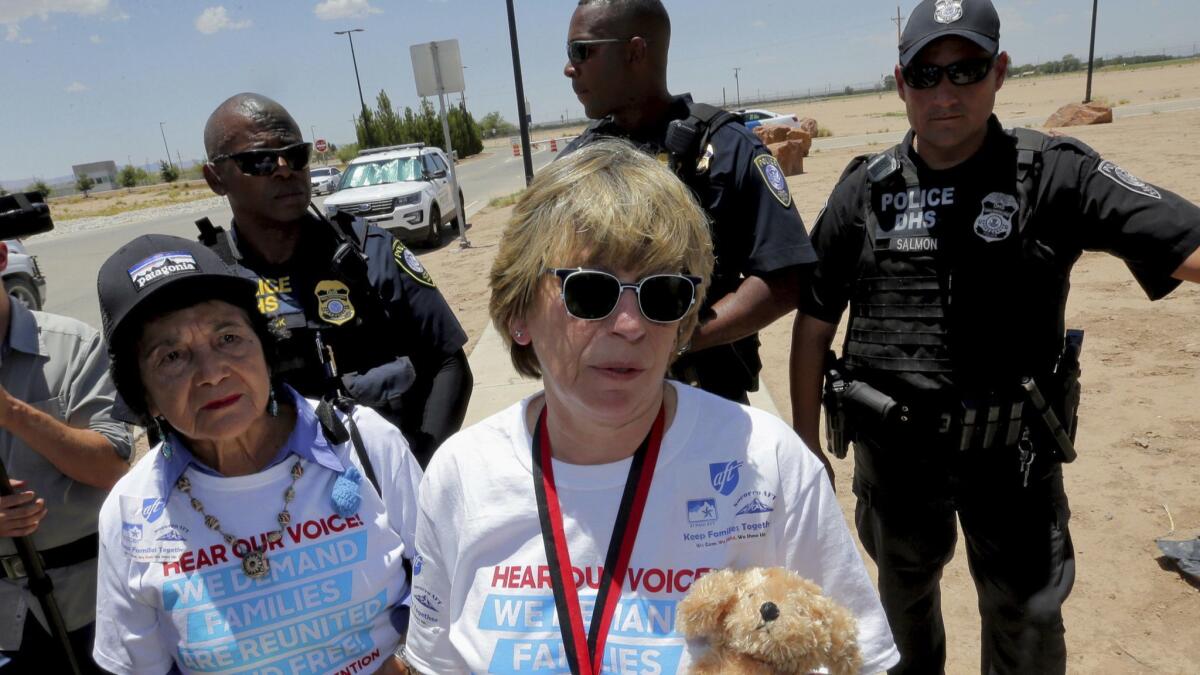 But the ACLU argued that the government has "no meaningful plan" for swiftly ensuring that family reunifications occur and pointed out that the executive order can be rescinded at any time.
"Thus, thousands of families remain separated, and many parents have no idea where their children are or how to find them," Gelernt wrote in a filing. "With each added day of separation, the terrible trauma inflicted by the government on both parents and children continues to mount. Many of the children are babies and toddlers who every night are crying themselves to sleep wondering if they will ever see their parents again."
The process for parents to find where their separated children are located has also been challenging, Gelernt argued. A hotline number parents can call regularly puts callers on hold for 30-minute periods, a stretch that is "infeasible for detained parents." Lately, callers have been met with a busy signal.
The ACLU made the injunction request as part of its class-action lawsuit filed on behalf of two women who were separated from their children.
One woman, a citizen of the Democratic Republic of Congo, fled religious persecution and sought asylum legally at the San Ysidro Port of Entry with her 6-year-old daughter, the ACLU said. The two were initially detained together, but days later, the daughter was "forcibly separated" from her mother, while screaming and crying.
While the woman was placed in immigration custody and scheduled for expedited removal, her daughter was sent to a facility in Chicago. They were reunited after nearly five months of separation, according to the judge's order.
The second woman, a citizen of Brazil, crossed the border illegally with her 14-year-old son. She was charged with entering the country illegally and her son was taken to a facility in Chicago. They were separated for eight months.
Sabraw earlier this month had decided the lawsuit against the government's family separation practice could move forward, calling the practice "brutal, offensive" and contrary to "traditional notions of fair play and decency."
Times staff writer Paloma Esquivel contributed to this report.
Davis writes for the San Diego Union-Tribune.
---
UPDATES:
12:45 a.m.: This article was updated with minor editing.
11:05 p.m.: This article was updated with more background on the lawsuit.
9:40 p.m.: This article was updated with more information from the order.
9:20 p.m.: This article was updated with the judge's order to reunite separated families.
This article was originally published at 5:55 p.m.
Sign up for Essential California for news, features and recommendations from the L.A. Times and beyond in your inbox six days a week.
You may occasionally receive promotional content from the Los Angeles Times.