Authorities spent 2 hours persuading Kanye West to be hospitalized, sources say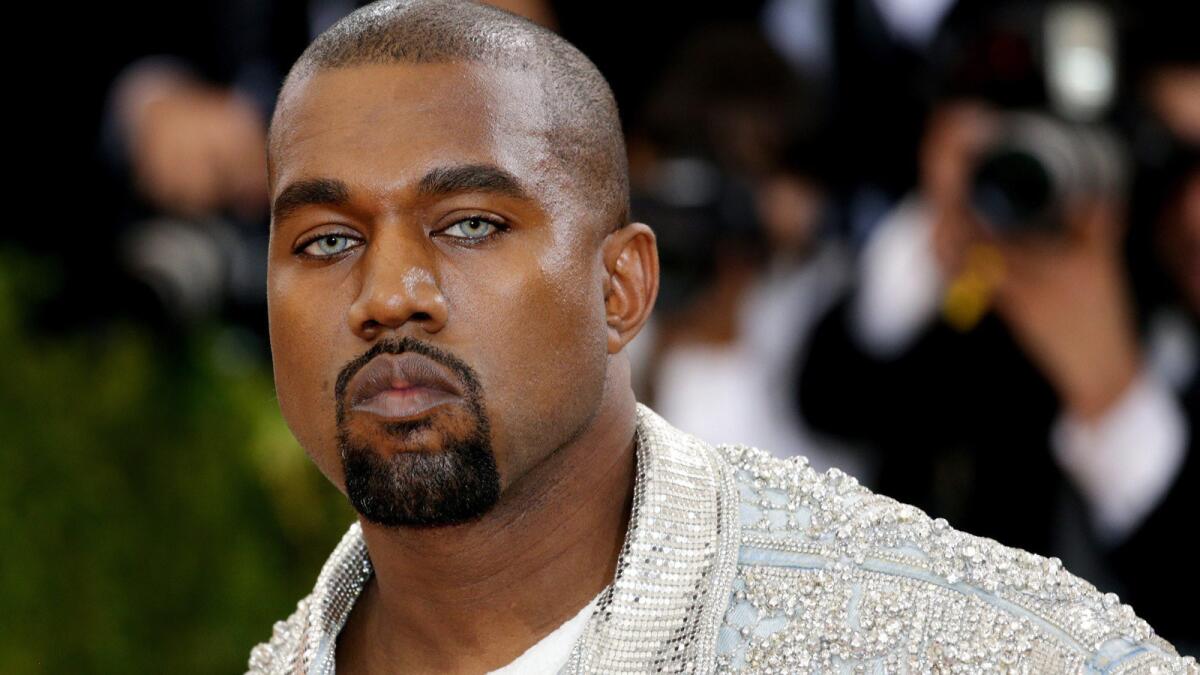 It took two hours for authorities and friends to persuade Kanye West to go to a hospital after receiving a call that the rapper was acting erratically Monday at the residence of his personal trainer, two sources involved in the case said.
Police and paramedics were called to the home at around 1:20 p.m. after a report of some kind of disturbance involving West and someone else in the house. The source said it was a physical altercation but did not provide details.
Authorities talked with West for some time, hoping he would voluntarily seek medical attention. He eventually did, and was taken by paramedics to UCLA Medical Center, said the sources, who spoke on the condition of anonymity.
The incident comes at a turbulent period for West, who walked off the stage three songs into his Saturday night concert in Sacramento and canceled Sunday's performance at the Forum three hours before showtime.
On Saturday, West ranted about a few longtime friends and acquaintances, including Jay Z, Beyoncé and Facebook Chief Executive Mark Zuckerberg.
"I've been sent here to give y'all my truth, even at the risk of my own life," West said. "At the risk of my own success. I'll give y'all the truth. Jay Z, call me, you still ain't called me .… Jay Z, I know you got killers. Please don't send them at my head. Just call me. Talk to me like a man."
On Thursday during his concert in San Jose, West editorialized about racism and the Black Lives Matter movement before praising President-elect Donald Trump.
West, who is married to Kim Kardashian West, has indicated that he may run for president in 2020.
ALSO
Humor, compassion, conspiracy, scorn: The Internet reacts to Kanye West's woes
Kanye West's doctor called 911 during breakdown, report says; Kim Kardashian skips public return
Kanye West cancels remainder of his Saint Pablo tour after a rough week on the road
Sign up for Essential California for news, features and recommendations from the L.A. Times and beyond in your inbox six days a week.
You may occasionally receive promotional content from the Los Angeles Times.