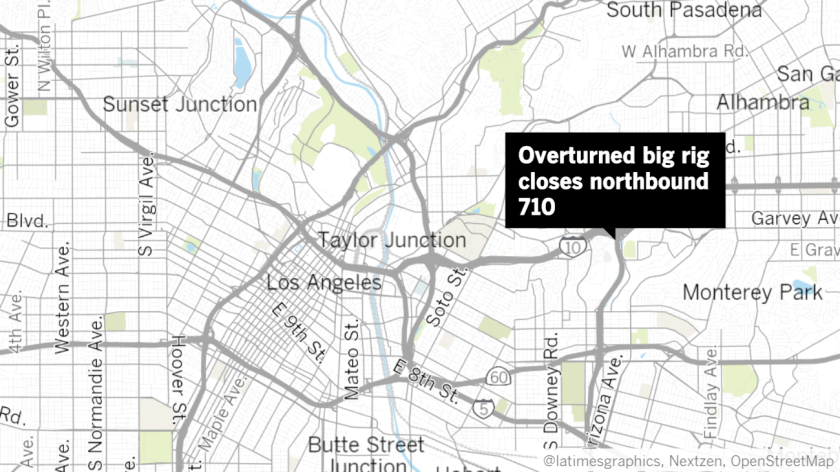 All northbound lanes of the 710 are closed after a big rig overturned in East Los Angeles.
The accident happened at about 4:30 a.m. Monday just before the 10 Freeway near Ramona Boulevard, said California Highway Patrol officer Kevin Tao. It's unclear if other vehicles were involved or if there were any injuries.
Traffic is being diverted to the 10 freeway eastbound and westbound as officials work to clear the area, he said.
alejandra.reyesvelarde@latimes.com
Twitter: @r_valejandra
---