After 27 years of hoping, a family's worst fear is confirmed
It was 10 p.m. on April Fools' Day, 1990. As a woman tried to cross Pacific Coast Highway in Huntington Beach, two cars hit her.
Police found her dead on the road, wearing a black dress with fishnet stockings and pink heels. She had a strand of hair wrapped around her finger like a ring, and a lock of hair in her pocket.
For 27 years, no one knew who she was, and her family was never told of her death.
Now, thanks to a push to connect fingerprint databases among U.S. agencies, authorities have finally learned her identity: Andrea Kuiper, a 26-year-old Virginia native.
A mystery, and no answer in sight
There was too much trauma to Kuiper's face to release a photo after her death, said Kelly Keyes, an Orange County supervising deputy coroner. Instead, authorities released a sketch and the National Center for Missing and Exploited Children even created and circulated a computer-generated model of what she might look like.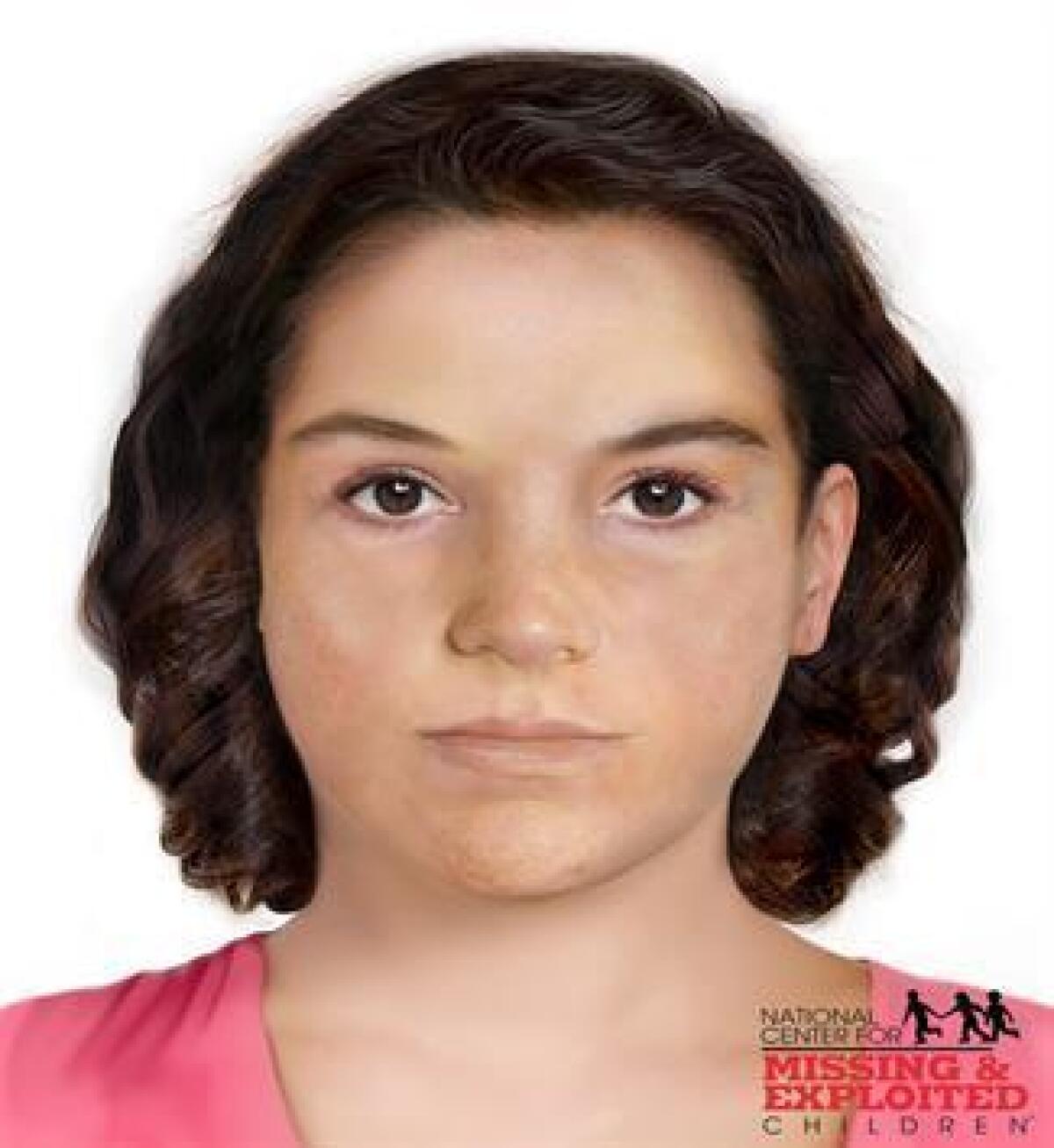 The sketches helped investigators in some ways, but they didn't resolve the matter. The closest police got to learning her identity was a few people telling them that her name was Andrea. One person told investigators that they thought she may be from Newport News, Va.
This was a case that should have been easier than many others to solve, Keyes said. Investigators had her DNA, dental records, fingerprints, even a first name.
About seven years ago, they put all her information into the National Missing and Unidentified Persons System (NamUs), a national searchable database established in 2010 to help solve cold cases such as this one.
But the years went on, and Andrea's identity remained a mystery.
Decades later, looking for a match
Keyes has been leading the effort to get answers on unidentified bodies for about a year and a half. There are more than 90 open cases. She has solved two.
Last year, Keyes reviewed the file and reached out to Newport News police "to make sure they didn't have any new missing person reports matching Andrea's description," Keyes said. They didn't.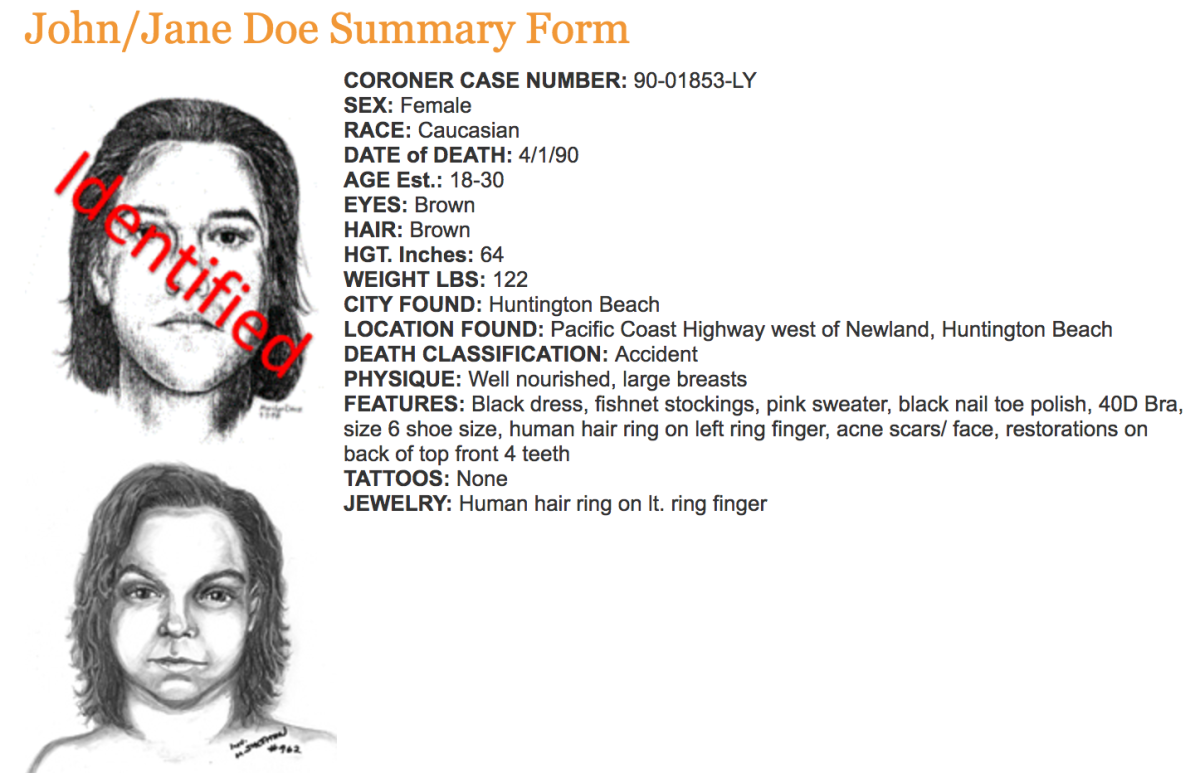 The breakthrough came thanks to a partnership between the FBI and NamUs to solve more cases such as this one. Kuiper, it turns out, worked for the U.S. Department of Agriculture, Keyes said. Her job application in 1987 included fingerprints, and someone in the federal government had finally put those fingerprints into a system that the FBI accessed and shared with NamUs, she said.
Finally, last week, there was a match.
"We were very excited," Keyes said. "We're here to serve the public and try to get a family answers and support the deceased. So to finally get Andrea a name was doing exactly what we hoped to do."
Who was Andrea Kuiper?
One of two children, Kuiper loved ice skating and art as a girl — her parents still have some of her drawings, they said in a statement. Her family described her as "smart, clever, attractive and persuasive," according to a news release from the Orange County Sheriff's Department.
The last her parents heard of her was from a friend a few months before the accident, who told them Kuiper was safe. They never filed a missing person's report, Keyes said.
"We are thankful to know what happened to our daughter after all these years," Andrea's father, Richard Kuiper, said in a statement. "Andrea was loved and respected. She was beautiful. But she was manic depressive, and therefore we had been through quite an adventure."
All the family has always wanted, Richard Kuiper said, was to see Andrea driving up to their Virginia home in a "car full of beautiful children and say, 'Hi, it's me.'"
Twitter: @Sonali_Kohli
ALSO
Man shot to death outside restaurant in Orange
LAX begins massive relocation of 15 airlines in the central terminal area
Former Angels player Doug DeCinces found guilty of insider trading
Sign up for Essential California for news, features and recommendations from the L.A. Times and beyond in your inbox six days a week.
You may occasionally receive promotional content from the Los Angeles Times.