Parents charged in death of infant son and accused of tossing his body into dumpster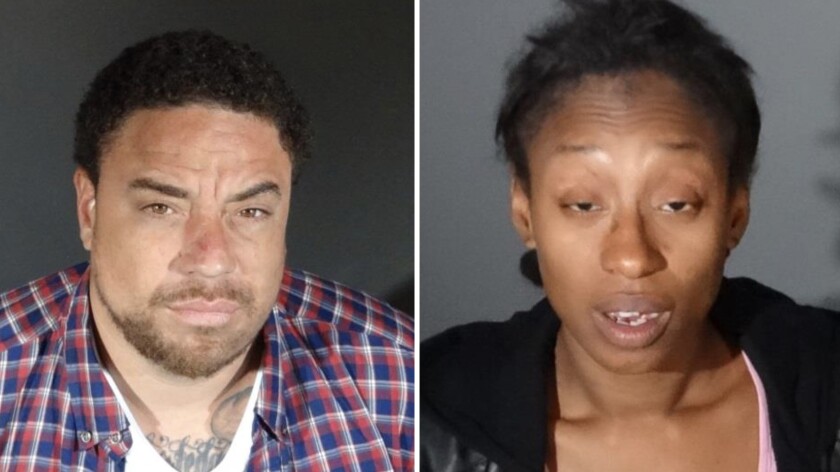 The parents of a 5½-month-old boy were charged Wednesday with one count each of child abuse resulting in death after the infant's disappearance last month, according to the Los Angeles County district attorney.
Adam Manson, 34, and Kiana Williams, 32, were staying in a South Los Angeles motel with their baby son, Jacsun, on New Year's Eve last year, according to prosecutors.
The parents were doing drugs and found their child dead. They then placed the boy's body in a suitcase and tossed it in a dumpster near the Baldwin Hills Crenshaw Plaza mall in Los Angeles, prosecutors and police said this week.
The child has not been found. On Monday, Culver City police investigators and volunteers began searching El Sobrante Landfill in Corona, where the trash container is believed to have been emptied, police said.
If convicted, the defendants face a possible maximum sentence of 10 years in state prison, according to the district attorney's office.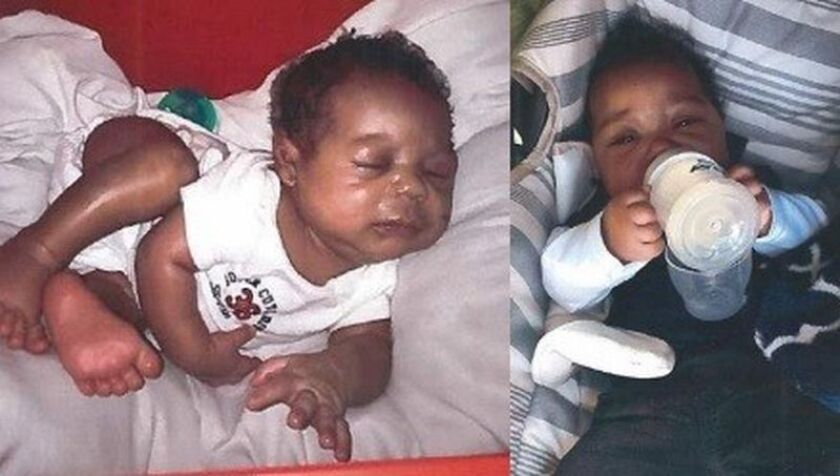 The parents were arrested Jan. 3 on suspicion of vehicle theft, and Jacsun was not with them at the time, Culver City police said this week. Police began looking for Jacsun on Jan. 25 after he was reported missing by the Los Angeles County Department of Children and Family Services.
It is not clear how authorities linked the boy's parents to his disappearance.
Williams pleaded no contest to one count of vehicle theft in connection with her January arrest and was sentenced to probation and 45 days in jail, according to Los Angeles County court records.
Manson pleaded no contest to tampering with a vehicle, vehicle theft and driving on a suspended license. He was sentenced to probation and was released from custody Jan. 8. But he was arrested again in early February and is being held without bail, according to jail and court records.
Times staff writers Alene Tchekmedyian and Hannah Fry contributed to this report.
Twitter: @jpanzar
---
The perils of parenting through a pandemic
What's going on with school? What do kids need? Get 8 to 3, a newsletter dedicated to the questions that keep California families up at night.
You may occasionally receive promotional content from the Los Angeles Times.