Bell trial: Spaccia feared police chief's salary would be spotted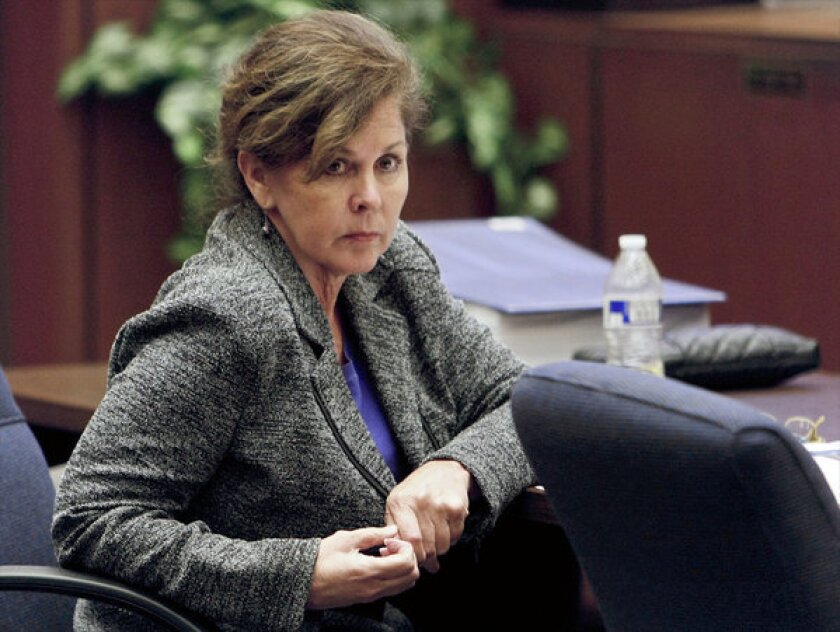 Attempting to distance herself from the corruption in Bell, the city's former second in command testified Friday that she was certain the huge salary being offered to the incoming police chief would be noticed.
"I knew inevitably somebody would want to see his contract, and he was going to have some explaining to do," Angela Spaccia testified.
Spaccia, charged with 13 corruption-related felony charges in the Bell salary scandal, has attempted to pin the wrongdoing in the city on Robert Rizzo, the city's former chief administrator. Rizzo has pleaded no contest to dozens of felony corruption charges and is expected to draw a 10-12 year prison term when he is sentenced next spring.
FULL COVERAGE: Corruption in Bell
Among other charges, Spaccia is accused of trying to obscure Police Chief Randy Adams $457,000-per-year salary by drafting a document that was so vague and confusing nobody could determine how much he earned.
In a 2009 email to Adams, Spaccia wrote, "We have crafted our Agreements carefully so we do not draw attention to our pay. The word Pay Period is used and not defined in order to protect you from someone taking the time to add up your salary."
Asked about the email Friday by her attorney, Spaccia said she and Adams had been negotiating for a month, and she was getting annoyed with his requests. "I was very annoyed," she said.
She said that Adams wanted the contract to specify 26 pay periods a year.
Her testimony, however, indicated she and her boss, Robert Rizzo, had concerns about Adams' salary.
"I was not the crafter of those agreements to not draw attention to our pay," she said.
ALSO:
LAX shooting: Moment of silence planned for slain TSA agent
Cancer patient's pre-surgery flash mob dance goes viral, inspires
90-foot Christmas tree arrives at Newport Beach's Fashion Island
---
Get breaking news, investigations, analysis and more signature journalism from the Los Angeles Times in your inbox.
You may occasionally receive promotional content from the Los Angeles Times.