On-leave county prosecutor arrested on suspicion of DUI after colliding with radio personality Big Boy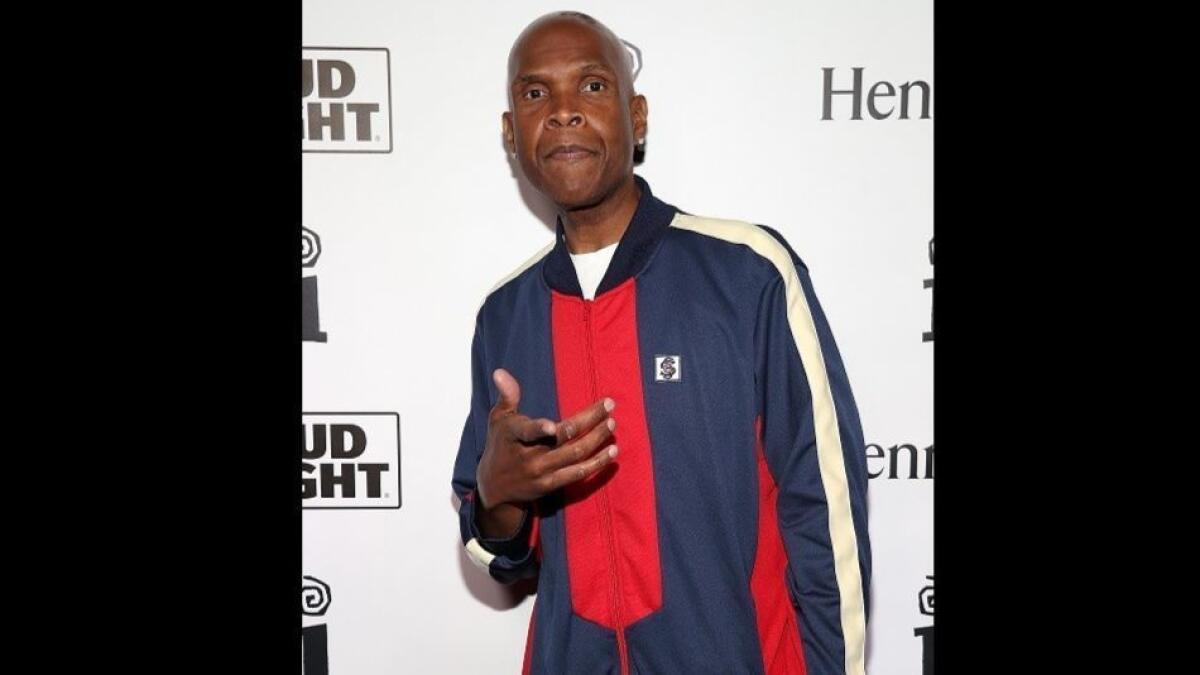 A prosecutor on leave from the Los Angeles County district attorney's office was arrested on suspicion of driving under the influence Tuesday after a crash in Calabasas involving popular radio personality Big Boy led to a strange series of events that was captured on video.
Michael Kenneth Pettersen, 54, of Northridge, was taken into custody following the crash at the intersection of Parkway Calabasas and Park Entrada shortly before 1 p.m., Los Angeles County Sheriff's Department spokeswoman Nicole Nishida said. Booking records list Pettersen's occupation as district attorney.
Pettersen is also being held on two outstanding warrants from Ventura County stemming from DUI charges in 2014 and allegations of driving on a suspended license from 2016. He has pleaded not guilty to those charges, according to court records.
He has not been charged in connection with Tuesday's crash, but is expected to appear in court in Van Nuys on Thursday, court records show.
Big Boy — whose legal name is Kurt Alexander — hosts a morning radio show called "Big Boy's Neighborhood" on Real 92.3 FM. He told KABC-TV that he was waiting at a red light when the car he was riding in was struck from behind.
Big Boy told the station he walked over to the other vehicle and saw the driver take a drink from a bottle that he alleges contained vodka.
"Man, this dude just crashed into me and he's sitting in the car still drinking," Big Boy said to a videographer at the scene.
A video of the incident that's been widely circulated online shows a man behind the wheel of a smashed BMW sipping from a bottle with a screw top. Moments later, a deputy arrived and helped the man out of the vehicle.
As the man walked toward the deputy's patrol car his pants fell down around his ankles and he stumbled onto the concrete. Paramedics arrived shortly after and evaluated the man for injuries. It is not clear if he was hurt.
A bottle of lemon-flavored vodka is seen on the roof of the BMW in video footage.
Big Boy shared portions of the video in a post on Instagram Wednesday. He wrote in the post that he is OK and urged people not to drink and drive.
"Real talk, it could have been worse," he said. "I can't believe what I was seeing. He was still on the bottle. He has a problem and I pray for him as well."
Pettersen has been on leave from the Los Angeles County district attorney's office since Jan. 1, 2017, according to spokeswoman Shiara Davila-Morales.
It is not clear why Pettersen is on leave.
Pettersen, who was admitted to the California State Bar in 1989, was suspended after he failed to pay his bar membership fees in September 2017, according to the state bar website.
Los Angeles Times staff writer Richard Winton contributed to this report.
Twitter: @Hannahnfry
Sign up for Essential California for news, features and recommendations from the L.A. Times and beyond in your inbox six days a week.
You may occasionally receive promotional content from the Los Angeles Times.