Authorities trying to determine if burned body is that of missing teen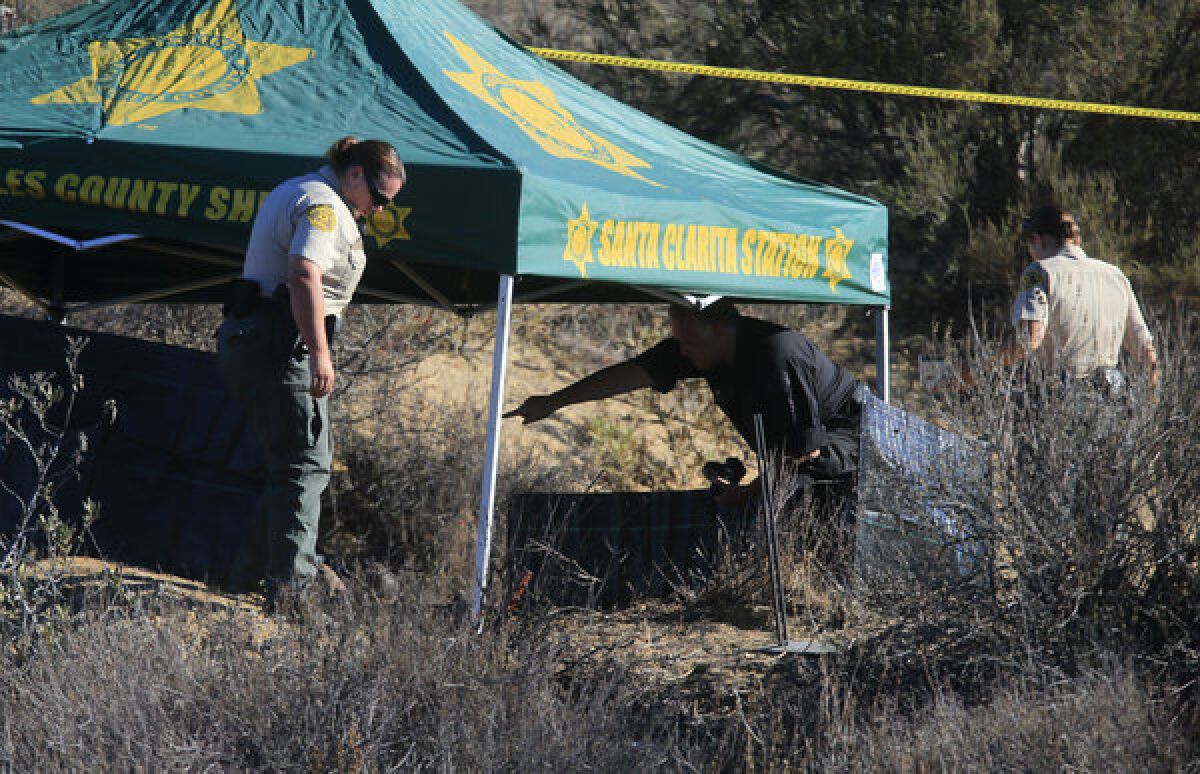 A detective investigating charred human remains found near Castaic Lake on Wednesday morning said that until the body is identified there was no way to connect it with a teenager who went missing in the same area.
Authorities have been scouring the Castaic Lake area in search of 19-year-old Bryce Laspisa, whose pickup truck was found on its side nearby early Friday.
A bicyclist happened upon what was believed to be a brush fire at 6 a.m. Wednesday about three miles north of Lake Hughes Road, said Los Angeles County fire supervisor Bernard Peters. When fire crews arrived, they found a burning body.
"At this point, there is no way I can connect the two because we don't have a positive identification on the body," Lt. Wes Sutton told KTLA-TV. "We don't even know if would be related."
Sutton said the authorities have been unable to determine the gender because the body was "burned pretty badly."
On Tuesday, Los Angeles County Sheriff's deputies searched San Francisquito Canyon and surrounding areas with the aide of a helicopter and search dogs while rescue divers searched the lake.
Laspisa was driving a 2003 Toyota Highlander that was found on its side about 5:30 a.m. Friday on the Main Ramp Road near the lake, authorities said. Several hours earlier, Laspisa had called his parents, reportedly from Buttonwillow in Kern County, according to the sheriff's department.
Authorities said Laspisa lives in Roseville, in Placer County, and had been driving to visit his parents in Orange County.
ALSO:
Southern California temperatures forecast to climb even higher
Neighbor calls child porn allegations against teacher 'very scary'
Burning body found near Castaic Lake amid search for missing man
Twitter: LATangel
The stories shaping California
Get up to speed with our Essential California newsletter, sent six days a week.
You may occasionally receive promotional content from the Los Angeles Times.