Calabasas educator wounded in LAX shooting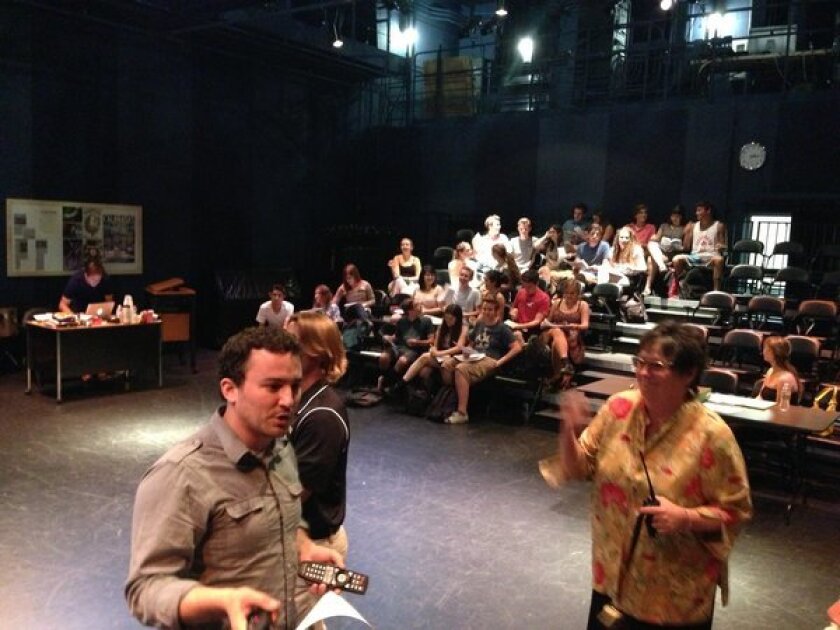 A Calabasas High School teacher was waiting for a flight at Los Angeles International Airport on Friday when he came face to face with a man toting a gun.
As the gunman took aim, Brian Ludmer turned to run and dived away, but he was struck at least once in the leg, said Las Virgenes schools Supt. Dan Stepenosky.
Ludmer, 29, underwent surgery at a Ronald Reagan UCLA Medical Center and came out about 4:30 p.m. Friday, said Stepenosky, relaying a report from Calabasas Principal C.J. Foss.
Ludmer was expected to need more surgery, but "it is all going in a good direction," Stepenosky said.
Ludmer, the school's theater technical director, was supposed to spend the weekend celebrating a friend's wedding. But, while he was waiting to board his plane, he heard gunshots, and "people were running everywhere," Stepenosky said.
After he was shot, Ludmer managed to drag himself into a closet, closed the door and hunkered down, fearing the worst, he said.
"He really assumed he was not going to make it," Stepenosky said.
Ludmer waited until he heard what he believed was a police officer outside the closet. He cracked open the door, peeked out and was rushed by the officer into a waiting ambulance.
Word of Ludmer's injuries somehow reached his parents in Chicago. They, in turn, called Calabasas High, alerting a couple of Ludmer's colleagues in the performing arts department.
"They said he was involved in a shooting," Stepenosky said. "So the teachers and the principal went to the hospital right away."
Principal Foss and two teachers held vigil at the hospital while Ludmer's mother made her way to Los Angeles to be at her son's side, Stepenosky said.
Ludmer told the Calabasas Courier last year that he studied technical theater at the University of Illinois and taught stagecraft at Cal State Long Beach.
He joined the Calabasas faculty about 18 months ago, shortly before the high school opened a state-of-the-art performing arts center.
In the Calabasas Courier interview, Ludmer said he was excited by the opportunity to introduce students to professional-caliber facilities.
In his short tenure, Stepenosky said, he "has already had a huge impact on the students and the program."
ALSO:
Children left alone in SUV for 15 hours hungry, dehydrated
Halloween in West Hollywood: No major arrests, 46 sent to hospital
Dozens sickened in possible norovirus outbreak at Stanford Universitylisa.girion@latimes.com
Twitter: @lisagirion
---
The stories shaping California
Get up to speed with our Essential California newsletter, sent six days a week.
You may occasionally receive promotional content from the Los Angeles Times.