FEMA working to set up hundreds of mobile homes for those displaced by Camp fire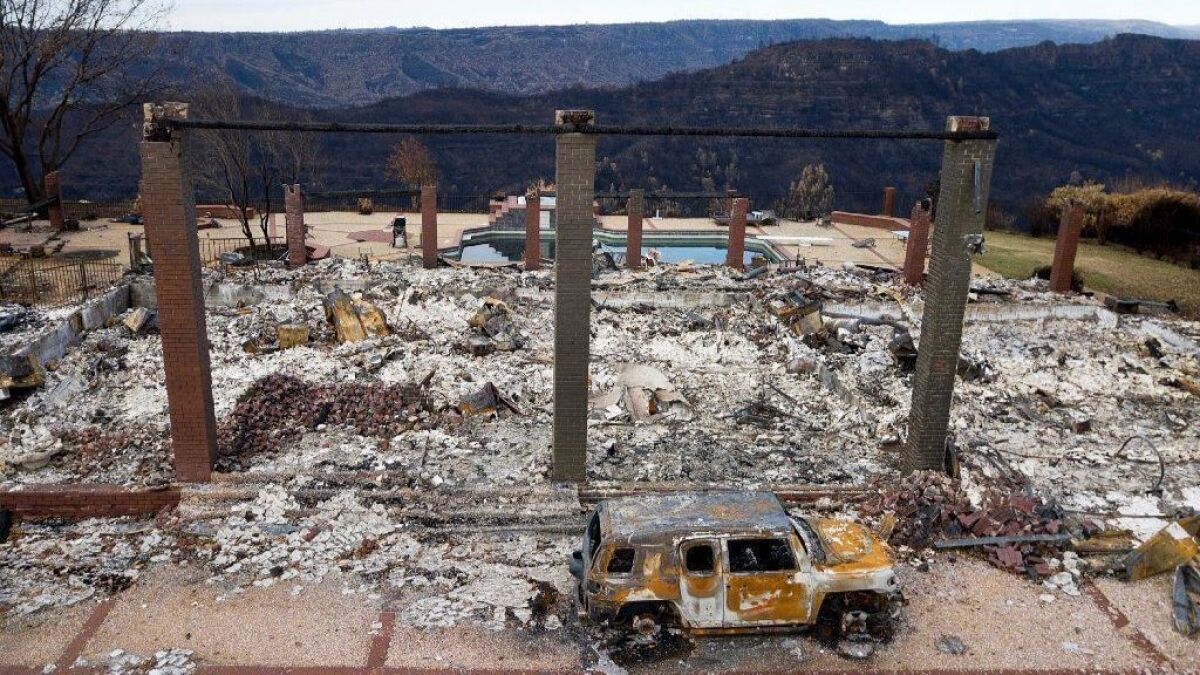 Federal authorities are finalizing leases for two temporary sites in Butte County where hundreds of mobile and manufactured homes will be located to house families displaced by the devastating Camp fire.
A privately owned vacant lot in Chico will be the site of 250 homes, and officials in the nearby city of Gridley on Monday will consider a federal plan to locate 405 manufactured and mobile homes there, a federal official told the Butte County Board of Supervisors.
Kevin Hannes, a coordinating officer with the Federal Emergency Management Agency, said about 705 families have qualified for direct housing assistance.
"I think that number will go up," he told the board this week.
The Camp fire was the worst in California history, destroying more than 15,000 structures and killing 86 people.
Much of the town of Paradise was leveled, and there has been much debate about how the city could be rebuilt. The fire displaced thousands of residents who are not sure where they are going to live and don't know whether they will be able to rebuild their homes.
Hannes said the agency already has secured leases for about 105 commercial pads where trailers can be placed and is working to get 250 more.
Group sites at two other locations will help provide space for most of the displaced families, though their construction is time-consuming and expensive, he said.
After a lease is signed it will take about 45 days to move the first families into those group sites. More people will move in waves until the sites are completely built out, about 120 days after a lease is signed.
Hannes said families are allowed to live at the sites for an 18-month period that started with the Nov. 11 disaster declaration, but he said that will probably be extended.
FEMA is finalizing a lease with the owner of the Chico site. The Gridley City Council is expected to sign off on that city's site Monday, Hannes said.
He said $38 million in housing grants has been awarded to about 5,800 families in Butte County, including 440 families who received the maximum $34,000 grant. He said the Small Business Administration has given out about $114 million in loans statewide, with 70% to 80% of that related to the Camp fire.
---
The stories shaping California
Get up to speed with our Essential California newsletter, sent six days a week.
You may occasionally receive promotional content from the Los Angeles Times.