2 men charged in major beehive theft targeting Central Valley almond orchards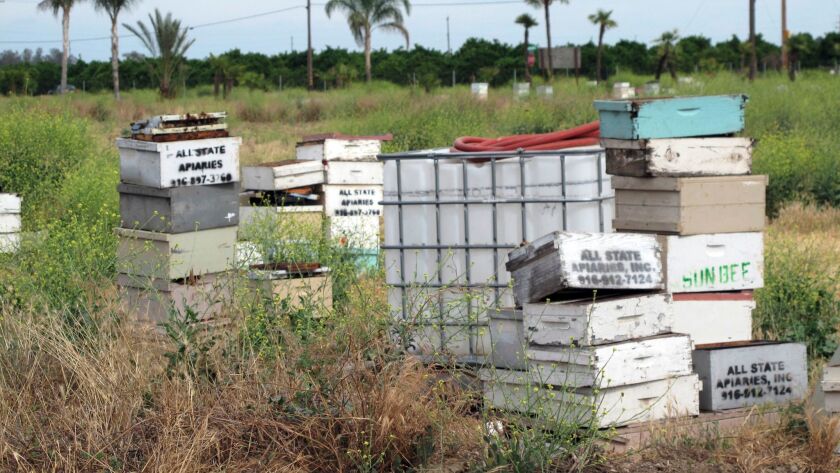 Fresno County prosecutors have charged two men in a series of beehive thefts that targeted Central Valley almond orchards.
Pavel Tveretinov, 51, and Vitaliy Yeroshenko, 48, are each facing nine felony counts of receiving stolen property and one misdemeanor count of receiving stolen property, with the allegation saying the stolen beehives were worth more than $200,000, according to the Fresno County district attorney's office.
Tveretinov is being held in the Fresno County Jail. An arrest warrant has been issued for Yeroshenko.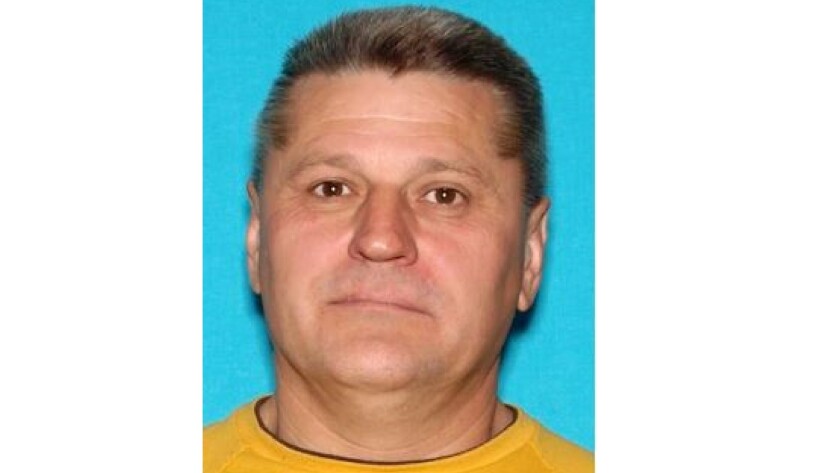 For more than a year, beekeepers throughout the Central Valley had been reporting hive thefts to local authorities. The thefts triggered concerns throughout the apiary industry, and an advisory went out to beekeepers, bee brokers and almond growers urging them to stay vigilant.
Authorities had been investigating the thefts for months, and then they finally got a break in the case on April 28.
When detectives visited an orchard in Fresno to follow up on a theft report, they spotted Tveretinov in a beekeeper suit tending to more than 100 beehives.
The beehives had been stolen from a Madera County orchard in March, according to the Madera County Sheriff's Office.
Tveretinov was arrested, and investigators said they later discovered that he was behind a nearly $1-million beehive theft operation, according to the Fresno County Sheriff's Office.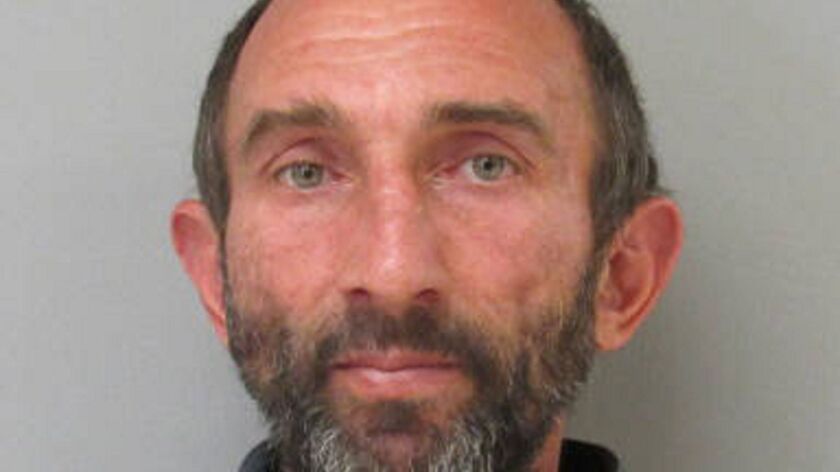 According to prosecutors, Tveretinov, a Sacramento resident, and Yeroshenko, an Antelope resident, had accumulated more than 1,200 beehives.
The beehives were stolen from 10 beekeepers over two years, prosecutors said. According to sheriff's officials, most of the stolen hives belonged to out-of-state beekeepers, who rented out their colonies to California almond tree growers looking to pollinate their crops.
Sheriff's investigators said Tveretinov stole the hives at night, when bees are dormant, and moved them on flatbed trailers around California and to other states. Tveretinov likely rented the hives out for cash, authorities said.
If convicted Tveretinov and Yeroshenko face more than 10 years in county jail, prosecutors said.
Twitter: VeronicaRochaLA
ALSO
Armed with illegal weapons, man claiming to be 'Mad Max' arrested in Barstow desert, deputies say
Do charters or traditional schools have it worse? A new study says both
Containment on San Bernardino Mountains wildfire jumps to 65% as Highway 18 reopens
---
The perils of parenting through a pandemic
What's going on with school? What do kids need? Get 8 to 3, a newsletter dedicated to the questions that keep California families up at night.
You may occasionally receive promotional content from the Los Angeles Times.