Rivers swollen from melting Sierra Nevada snowpack claim another life in the Central Valley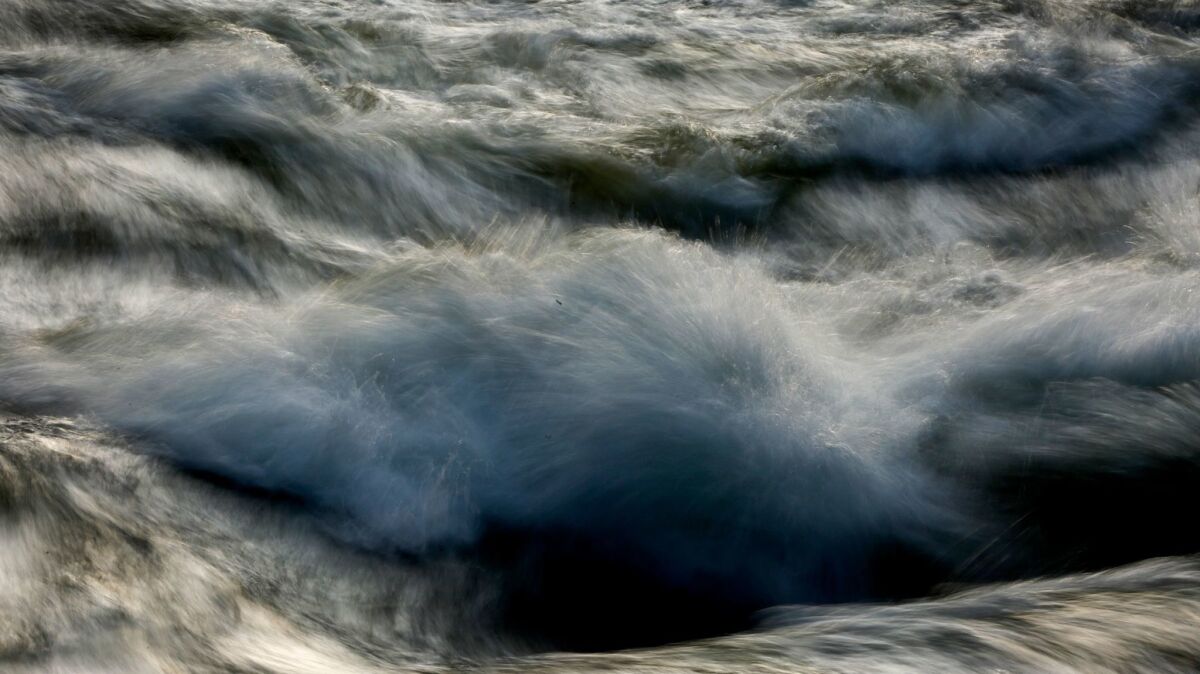 A high school honor student from Fresno drowned in the San Joaquin River over the weekend, marking the latest fatality in the Central Valley as rivers churn violently as a result of California's rapidly melting snowpack.
On the official Instagram account for the city of Fresno, officials said that Neng Thao drowned in the San Joaquin River on Saturday.
Thao, 18, was the youngest of 10 children and was valedictorian at Edison High School, where he was set to graduate next month, the family wrote on a GoFundMe page for his memorial.
He was accepted into UC Berkeley and wanted to major in political science, his family wrote. He aimed to become a pharmacist and planned to one day run for office.
He was a member of Fresno's first-ever youth council.
"This is a heartbreaking loss for our entire community, and on behalf of the City of Fresno, I'd like to express our deepest sympathies to the family and friends of Neng Thao," Mayor Lee Brand said in a statement.
A warm spell and scattering of rain in the Sierra Nevada Monday was expected to push even more water into the Tuolumne, San Joaquin and Merced rivers over the next few days, said National Weather Service meteorologist Carlos Molina.
At least five other people have drowned in Central California rivers in the last two months.
Three of those were in the Tule River in Sequoia National Forest.
According to the Fresno Bee, Thao was pulled under the cold waters of the San Joaquin River about 4 p.m. Saturday. He and his family were celebrating his older brother's graduation from Fresno State, the paper reported.
The river was fuller and colder than usual this weekend from melting snow in the Sierra Nevada, which will be the case for months to come for most rivers in the Central Valley as temperatures rise.
Last week, the National Weather Service's Hanford office cautioned Yosemite National Park visitors to be careful at the Pohono Bridge over the Merced River. The Sequoia and Kings Canyon National Parks issued a warning that its rivers were "cold, swift and dangerous," on Sunday.
"This weekend's hot temperatures bring rapid snow melt and therefore more water into our rivers," the park said on Facebook. "A hike in the Giant Forest or Grant Grove is a far better option to beat the heat."
On April 13, 21-year-old Shreya Singh of Bakersfield slipped into the river and Alondra Orozco went in to try to save her, according to the Tulare County sheriff's office. Singh's body was recovered two days later, but efforts to find Orozco, also 21, were scaled back because of river conditions and safety concerns. Ten days later, Orozco's body was found in the river.
In early May, Jose Carlos Molina was swept away by "extremely fast and dangerous currents" in a popular Tule River swimming hole known as "the Stairs," authorities said. Witnesses heard Molina screaming for help as he was pulled into the water. A dive team later found his body about a mile and a half downstream.
At Sequoia National Park, Karissa Jones, a 21-year-old Tulare woman, died April 22 after she fell into the Kaweah River's Middle Fork area and was swept two miles away. A week later, Tomas Martinez, an 18-year-old from Woodlake, Calif., was with friends and family when he also fell into Kaweah's Middle Fork area. His body was recovered May 1.
Farther north, the Placer County Sheriff's Office warned people on Friday that the Truckee River was running "historically fast" because of snow melt. The water was about 45 degrees, the agency said.
For breaking California news, follow @JosephSerna on Twitter.
---
Life is stressful. Our weekly mental wellness newsletter can help.
You may occasionally receive promotional content from the Los Angeles Times.