Chris Brown shattered mother's car window with rock, report says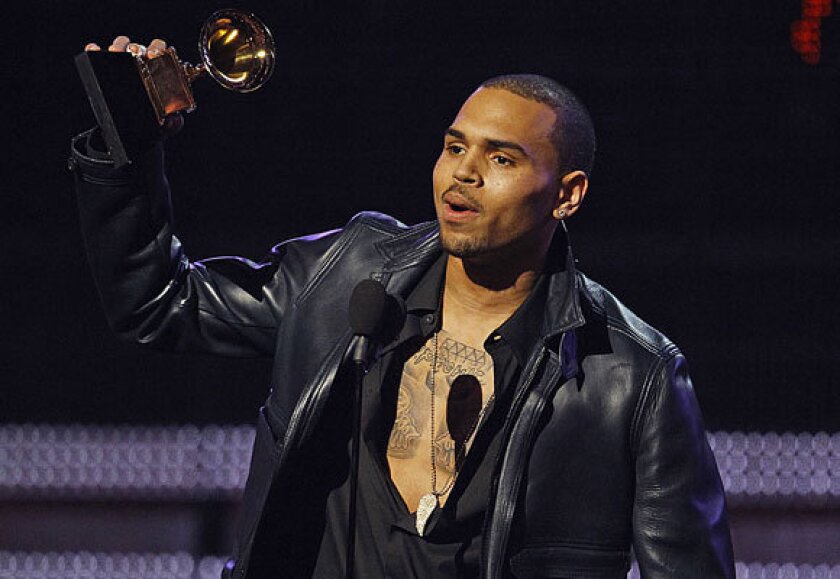 Chris Brown was kicked out of a rehab treatment program after he threw a rock through his mother's car window, according to a probation report.
The incident occurred Nov. 10, during a family counseling session in which his mother said she wanted him to remain in treatment, the records show. Brown allegedly walked outside and tossed a rock through her car window. The window shattered but no one was hurt.
The treatment center immediately expelled him for violent behavior, according to a letter in the probation report.
DOCUMENT: Read the probation officer's report
On Wednesday, Brown was ordered by a judge to rehab for 90 days, to complete 24 hours a week of community labor and to undergo periodic drug tests in his probation for assaulting singer Rihanna.
L.A. County Superior Court Judge James Brandlin made the order after a similar recommendation from the L.A. County Probation Department.
Brown's attorney, Mark Geragos, and L.A. County Deputy Dist. Atty. Mary Murray agreed to the action. Brown, dressed in black, said, "Yes" when asked if he agreed to the order.
Brown must work three 8-hour shifts of community labor each week even in rehab, the judge said.
The judge also granted a prosecutor's request for a supplemental probation report on Brown's recent arrest in Washington, D.C. The judge said Wednesday's order is not a sentence for a probation violation.
Brandlin agreed to Geragos' request to allow Brown to take medication prescribed by his doctor.
Brown checked into rehab last month on his own, a day after he appeared in a Washington, D.C. court on a misdemeanor assault charge, to which he pleaded not guilty.
The Washington, D.C. charge could have implications in Los Angeles, if a judge determines Brown violated probation in his conviction for the 2009 felony assault in Los Angeles County on then-girlfriend Rihanna. The terms of his five-year probation require that he obey all laws.
As part of his sentence, Brown had to complete an anger-management course and extensive community service. But he has been accused by prosecutors of violating the terms by disobeying laws and failing to perform the appropriate community service.
ALSO:
Costco in Simi Valley labels Bibles as fiction; pastor disagrees
Relative arrested in beating death of 84-year-old Glendale man
McStay family mystery: Crosses, remembrance planned at desert site
---
Get breaking news, investigations, analysis and more signature journalism from the Los Angeles Times in your inbox.
You may occasionally receive promotional content from the Los Angeles Times.