L.A. cyclist admits to supplying performance-enhancing drugs to pro and amateur athletes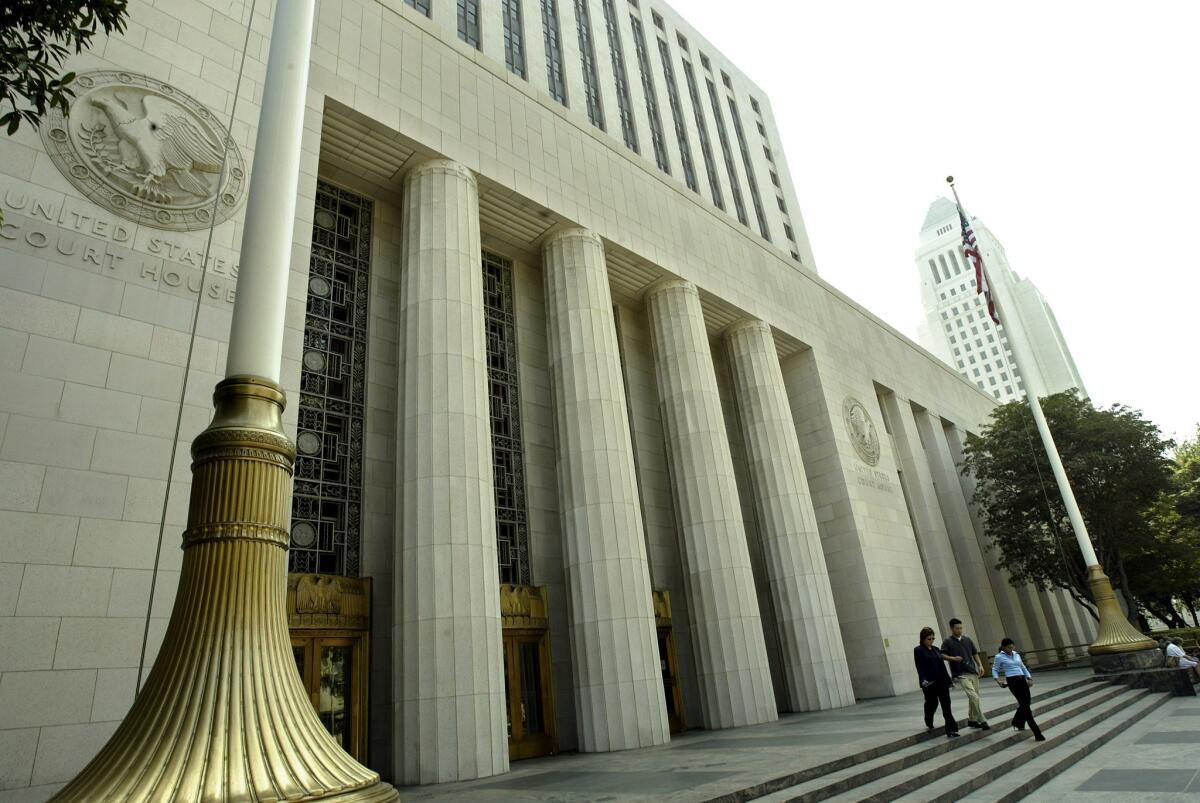 A Los Angeles-based cyclist has pleaded guilty to procuring performance-enhancing drugs from Europe and China and selling them online to professional and amateur athletes, according to court papers.
Nicholas Brandt-Sorenson entered his plea Wednesday in a downtown federal courtroom, admitting to a misdemeanor count of introducing a misbranded drug into interstate commerce, according to court records.
In his plea agreement, Brandt-Sorenson admitted to selling a vial of erythropoietin, or EPO, to an athlete in Boulder, Colo., for $631.
EPO, which is on the list of substances banned by the World Anti-Doping Agency, is a hormone that stimulates bone marrow to produce red blood cells. It is clinically prescribed for kidney disease and anemia, but some athletes use the drug to increase their red blood cell production.
His defense attorney, Marilyn Bednarski, did not respond to a message seeking comment.
Brandt-Sorenson gained customers through a website he ran, Anemia Patient Group, which claimed to offer information about various performance-enhancing drugs, according to court papers.
The Anemia Patient Group website advertised substances banned by the World Anti-Doping Agency, such as EPO and chorionic gonadotropin, according to his plea agreement.
Also on the site was Actovegin, a derivative of calf's blood that is not approved by the Food and Drug Administration. The website claimed the substances were for "research purposes," according to court papers.
Under the pseudonym of Eric Horowitz, Brandt-Sorenson would conduct business for the blog and sell the drugs, his plea agreement stated. He admitted to having the drugs shipped from overseas to his L.A. home, then mailing them to several athletes, according to court papers.
None of the athletes was identified in his plea agreement, which was filed Feb. 16.
At least three athletes have been sanctioned by the U.S. Anti-Doping Agency in connection with a probe into the Anemia Patient Group site. It's unclear if any of the three knew of or had any connection to Brandt-Sorenson. The sanctions were announced in June 2015 by the USADA:
The Wisconsin-based cyclist Kyle Schmidt and Palm Springs-based triathlon athlete Brook Radcliffe each accepted a two-year sanction for the use, attempted use and possession of synthetic EPO.
Robert Radcliffe of Salt Lake City accepted an 18-month sanction for the use, attempted use and possession of synthetic EPO and human growth hormone. His sentence was reduced because he "provided substantial assistance" during the probe, according to the USADA.
The USADA previously suspended Brandt-Sorenson for two years beginning Sept. 4, 2011, after he tested positive for Efaproxiral, which artificially enhances delivery of oxygen to the tissues.
Brandt-Sorenson now runs an eponymous clothing line for cyclists, according to a biography published on the clothing line's website.
He is scheduled to return to court on July 20 for sentencing. Prosecutors have agreed to ask a judge to sentence him to three years of probation, 300 hours of community service and a fine of $5,000.
The charge to which he pleaded carries a maximum penalty of one year in prison and a fine of up to $100,000 or more, depending on the financial impact associated with a crime.
For breaking news in California, follow @MattHjourno.
ALSO
Scientology leader's father to publish 'Ruthless' memoir
Vigil marks Latasha Harlins' death, which fed anger during King riots
Teen is accused of torturing and raping victim who was found bound in her home
Sign up for Essential California for news, features and recommendations from the L.A. Times and beyond in your inbox six days a week.
You may occasionally receive promotional content from the Los Angeles Times.