Murder victim's children unknowingly rode in SUV with her body in cardboard box, police say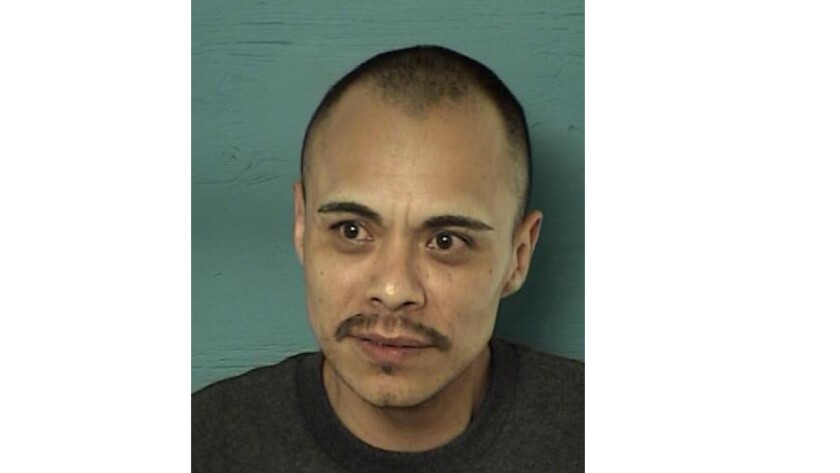 For more than a day, police say, Jose Anthony Rodriguez had tried to keep everyone from looking inside the cardboard box wrapped in duct tape in the back of his Lincoln Navigator.
He'd allegedly fired a gun in the neighborhood, stabbed his brother and even punched his mother in the face in an effort to intimidate anyone from alerting authorities.
But on Sunday, acting on an anonymous tip, detectives opened up the box and found the body of the mother of his children. Her kneecaps had been broken and her head subjected to blunt force trauma. She'd been killed days earlier and her remains had been in the box ever since, decomposing in triple-digit summer heat, said Lt. Abel Irairte.
The grisly discovery ended what had been an escalating series of violent acts, police and family say.
Dinuba police described Rodriguez as a gang member who'd been involved in shootings and stabbings when he lived there years earlier. His mother told KGPE that he liked "having control over people" and that the victim was a "loving person."
"I'm sorry to all her family and friends and I'm sorry all of this happened," Rodriguez's mother, Nellie Guttierez, told the station. "She didn't deserve this…. I want to give him the chair. I don't give a damn anymore."
According to police, Rodriguez killed the woman — who was the mother of two of his four children in Reno sometime before Friday. He then packed her body in the box and put it in his SUV, and drove with it and his four children to see relatives in Dinuba in the Central Valley.
On Saturday night, police responded to a report of gunfire on a rural road on the outskirts of town. Although the shooter was gone, a witness said the gunfire came from someone inside a Lincoln Navigator, Irairte said.
The next morning, police were called back to the same address for a reported stabbing, Irairte said. Rodriguez was arrested on suspicion of attacking his brother in the incident, but his Navigator was left behind.
Irairte said the stabbing and the shooting, along with an assault on Rodriguez's mother, were all attempts by the suspect to intimidate witnesses "because of what he had in the car."
It was while Rodriguez was in custody for the stabbing that authorities were told to look inside the box in the SUV, Irairte said. After the body was found, Dinuba police alerted Reno police, who found evidence of a crime inside the home Rodriguez shared with the victim.
On Monday, Rodriguez's bail was increased to $1 million while he awaits extradition to Nevada, Irairte said. Detectives also found a hole in the backyard of one of Rodriguez's relatives, where they believe he planned to bury the woman's body.
No motive for the killing was provided.
For breaking California news, follow @JosephSerna on Twitter.
ALSO
15 pounds of marijuana left on side of 210 Freeway are discovered by councilman
Police pursuits cause unnecessary deaths and injuries, L.A. County grand jury says
Detective who spent 11 years hunting accused molester who fled to Guatemala calls bail decision 'asinine'
Masseuse gets 3 years in jail after buttocks enhancement goes wrong and Long Beach woman dies
---
For reporting and exclusive analysis from bureau chief John Myers, get our California Politics newsletter.
You may occasionally receive promotional content from the Los Angeles Times.