Detective who spent 11 years hunting accused molester who fled to Guatemala calls bail decision 'asinine'
In 2006, Eduardo Ramon Rodas Gaspar skipped bail and fled to his native Guatemala after he was accused of molesting several female patients at the former Tarzana Hospital where he was a nursing assistant.
For 11 years, he was the target of an international manhunt that came to an end last month when he was extradited on June 29 from Guatemala to the United States.
But two weeks after his return to the U.S., the Los Angeles Police detective who was on his trail from the beginning said she was stunned when a judge granted Gaspar the ability to bail out and denied prosecutors' requests for higher bail.
"I'm shocked," LAPD Det. Ninette Toosbuy said. "Let's say he does skip bail again. … What are we telling our victims? What kind of message are we sending to them?"
Gaspar, who initially was held without the possibility of bail, currently is being held in lieu of $1-million bail, authorities said.
Toosbuy said while that may sound like a lot, a defendant can pay a small percentage of the bail to a bond company before being released. In this case, she said, the judge said he was bound by the county's bail schedule, a fixed amount based on the severity of the alleged crime.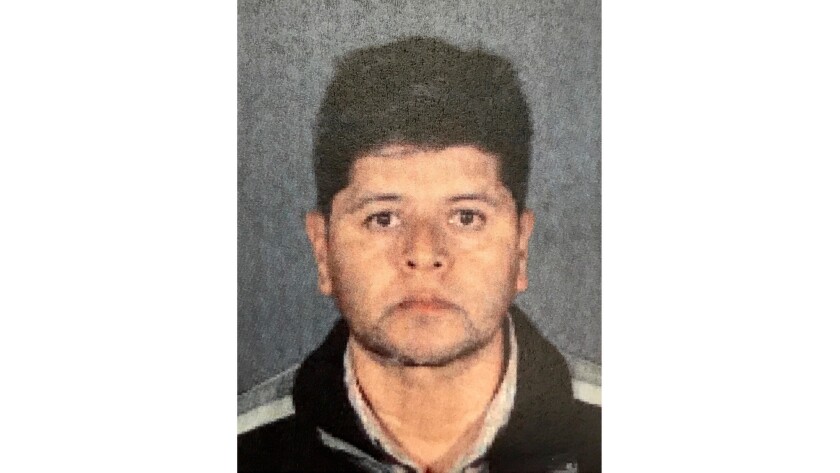 The Los Angeles Superior Court denied prosecutors' request for $5-million bail, said Ricardo Santiago, a spokesman for the L.A. County district attorney's office.
A clerk who answered the phone in the Van Nuys courtroom of Judge Michael Kellogg, who oversaw the bail hearing, denied a reporter's request to speak with the judge.
State lawmakers this year proposed ambitious plans to overhaul California's bail system, limiting the use of "money bail schedules" and requiring counties to establish pretrial service agencies to weigh whether defendants are fit for release. An Assembly bill stalled last month amid steep opposition from industry lobbyists and lawmakers concerned about county costs. A Senate version is still under consideration.
Thirteen women — ranging in age from their 20s to their 60s — reported being assaulted by Gaspar, Toosbuy said. Some of the women said they still were under the influence of anesthesia during the attacks, authorities said.
Gaspar faces charges for assaulting eight women. He has been charged with seven counts of sexual battery by fraud, five counts of sexual penetration by foreign object and three counts of sexual battery on an institutionalized victim, prosecutors said.
Gaspar initially was arrested in June 2006 on suspicion of three counts of sexually assaulting women, according to the LAPD.
Toosbuy had a nagging feeling at the time that Gaspar would post bail and flee after more women came forward and said he attacked them. She learned he had disappeared when he didn't show up for an early court hearing.
The hunt for Gaspar drew international attention and was featured on the TV show "America's Most Wanted." It involved the LAPD, U.S. Marshals, Interpol and Guatemalan authorities.
"A lot of money has been put into getting this guy into custody, so his having the option to bail out is asinine to me. It's not just me because I'm hellbent on getting this guy. Objectively speaking, that sounds like craziness, doesn't it?" she said of his bail.
Toosbuy said this week she had told some of the women who have accused Gaspar that he was eligible for bail. They were devastated, she said.
"What does that tell the victims of sex crimes?" Toosbuy said. "The only time you can get no bail is for murder — what kind of bias is that? I feel bad for sex crimes survivors who do the right thing and report. It's kind of like a slap in the face."
Gaspar pleaded not guilty in 2006 before fleeing the country. He pleaded not guilty again Monday on an amended complaint, prosecutors said. If convicted as charged, he faces a maximum sentence of 26 years in prison.
Twitter: @haileybranson
ALSO
Masseuse gets 3 years in jail after buttocks enhancement goes wrong and Long Beach woman dies
Woman arrested after dog dies, other pets left in 113-degree car in Ontario, authorities say
Police pursuits cause unnecessary deaths and injuries, L.A. County grand jury says
Prosecutors: No 'criminal liability' in controversial case of woman who died in LAPD jail cell
---
Get breaking news, investigations, analysis and more signature journalism from the Los Angeles Times in your inbox.
You may occasionally receive promotional content from the Los Angeles Times.