Elon Musk's company proposes 3.6-mile tunnel to Dodger Stadium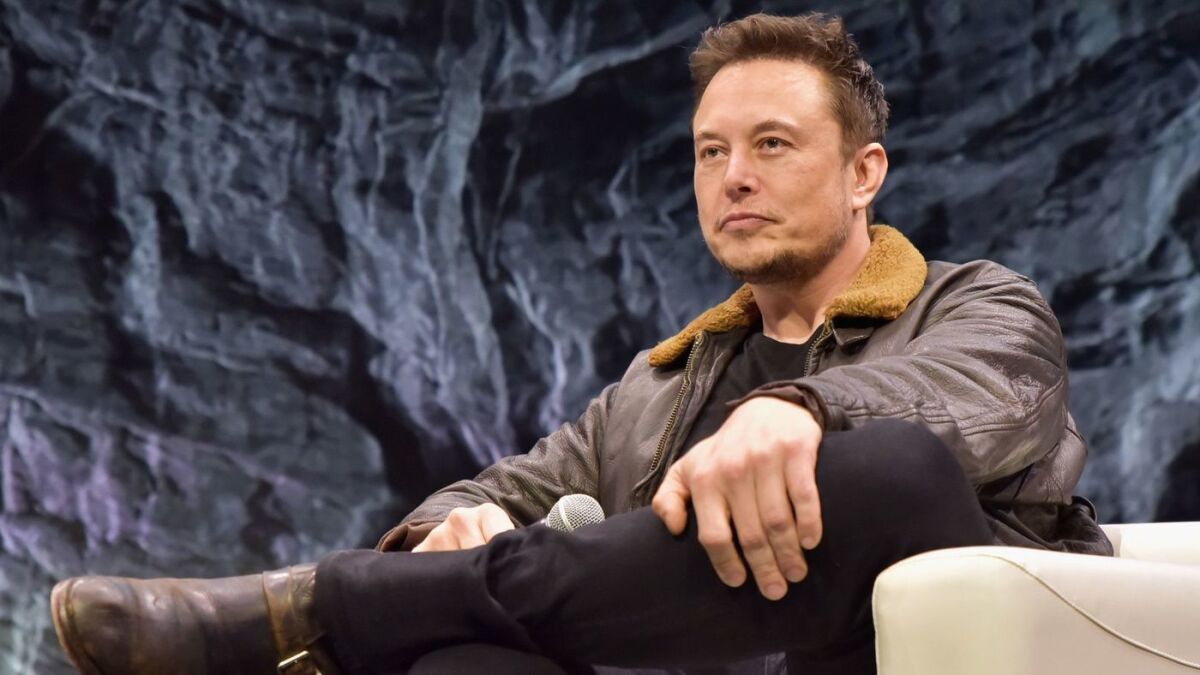 Billionaire entrepreneur Elon Musk's tunneling company on Wednesday announced a proposal to build another tunnel in Los Angeles, a 3.6-mile underground route that would carry fans between Dodger Stadium and a nearby Metro subway station.
The Boring Co. said the Dugout Loop would be a "zero-emissions, high-speed" transportation system that could carry fans in about four minutes between Elysian Park and a Metro station along Vermont Avenue, at Beverly Boulevard, Santa Monica Boulevard or Sunset Boulevard.
Pods carrying passengers would whiz through the tunnel at speeds of up to 150 mph, resting on self-driving platforms called "skates," the Boring Co. said. The trip would cost about $1, and riders would purchase tickets in advance through a mobile app.
Mayor Eric Garcetti called the plan "innovative" on Wednesday. Tucker Kain, chief financial officer of the Dodgers, said in a statement that the organization is "committed to working with our neighbors and fans as the project moves forward."
The tunnel proposal comes months after a company funded by former Dodgers owner Frank McCourt suggested a $125-million plan to build an aerial gondola route between Union Station and the stadium.
"We'll race you there," said the company's founder, Drew McCourt, in a statement Wednesday.
The tunnel would be initially limited to 1,400 riders per day, or about 3% of the average attendance at a Dodgers game, but could be increased to allow 2,800 passengers based on demand, according to preliminary environmental documents filed with the city of Los Angeles this week.
With a daily capacity of 2,800 riders, Musk's tunnel could carry a similar number of riders as the Metro express bus from Union Station to Dodger Stadium. The bus, which runs on bus-only lanes on Sunset Boulevard, carried 241,000 fans to 81 home games in 2017 during the regular season and the playoffs, an average of 2,975 riders per game.
"It doesn't seem like Dodger Stadium's traffic problems have been solved as a result of the bus-only lanes," said Juan Matute, a UCLA lecturer in urban planning. "It seems like people have a different available option to get there, and this could be another different viable option."
The system could also operate at a lower frequency on days without a Dodgers game, the company said, although how transit service would work in a tunnel that allows one direction of travel at a time is not clear.
Construction would not begin until the proposal is fully approved. The Boring Co. said work would take up to 14 months.
The proposal will face a thicket of requirements and approvals from regulators in California and Washington, D.C., before construction could begin. That includes certification from the Federal Railroad Administration that the "skate" method of transportation is safe.
The Dodgers tunnel plan follows a proposed a 2.7-mile tunnel parallel to Sepulveda Boulevard in West L.A., where Musk had proposed allowing his engineers to hone their digging techniques and test the proposed skate technology.
The City Council's public works committee agreed in April to exempt the tunnel's construction from California's rigorous environmental review process. Weeks later, two neighborhood groups sued L.A. over the waiver, blocking the tunnel's progress.
Boring Co. officials wrote on their website this week that the company "has made technical progress much faster than expected and has decided to make its first tunnel in Los Angeles an operational one," rather than a test.
alene.tchekmedyian@latimes.com
Twitter: @AleneTchek
---
UPDATES:
5:45 p.m., Aug. 16: This article was updated with reaction and additional details of the tunnel proposal.
This article was originally published at 9:50 p.m. on Aug. 15.
The stories shaping California
Get up to speed with our Essential California newsletter, sent six days a week.
You may occasionally receive promotional content from the Los Angeles Times.