Dr. Dre calls $70-million USC pledge a high point of his career
The music duo donated $70 million to help form a new arts innovation academy.
(Jeffrey Mayer / WireImage)
The "Jack the Giant Slayer" director gave a $5-million gift in 2013 to the School of Cinematic Arts.
(Genaro Molina / Los Angeles Times)
The acclaimed movie director donated $5 million in 2012 to help build a digital arts facility.
(Ken Hively / Los Angeles Times)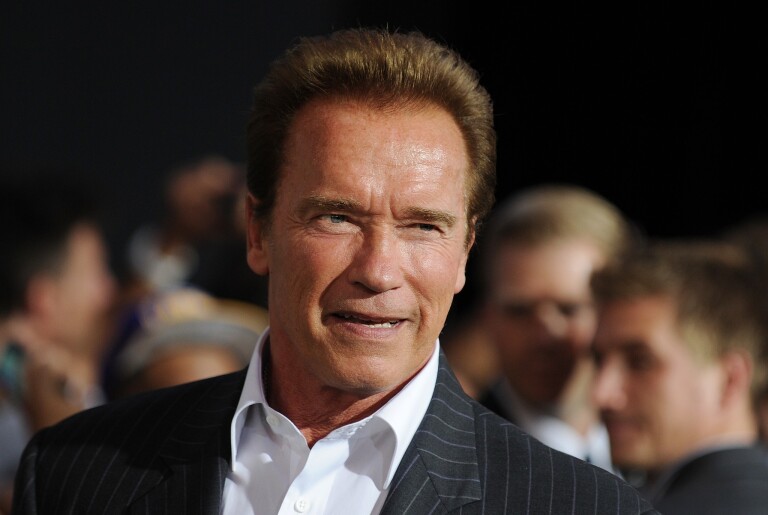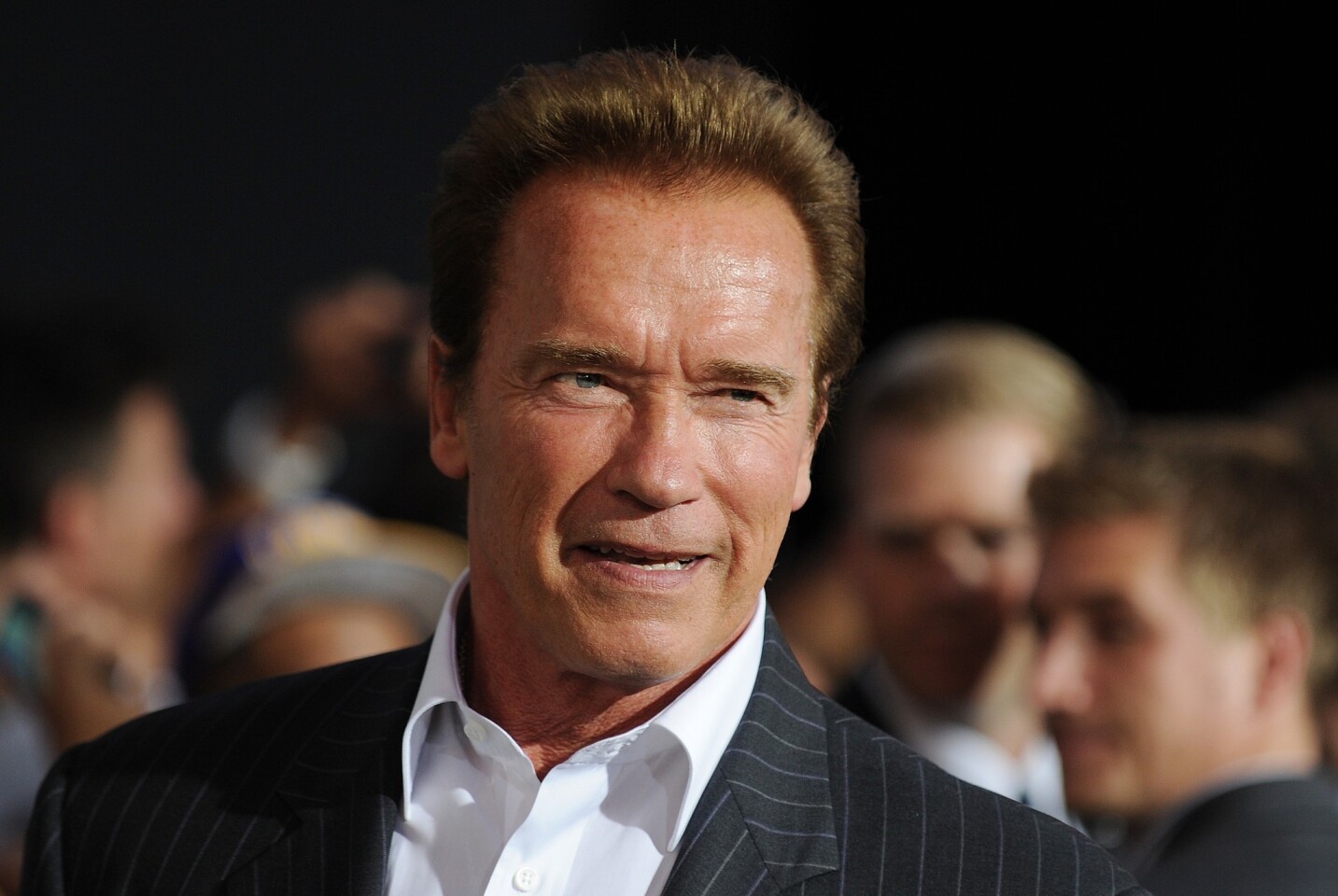 The former California governor and action star gave $20 million in 2012 to help with the formation of a new policy think tank.
(Robyn Beck / AFP/Getty Images)
Hip-hop star Dr. Dre and music mogul Jimmy Iovine are scheduled to announce Wednesday a $70-million donation to USC for a new academy that they say will give students new facilities and the tools they need to break into the rapidly changing music industry.
"I feel like this is the biggest, most exciting and probably the most important thing that I've done in my career," Dre, whose given name is Andre Young, told the New York Times.
The donation will establish the USC Jimmy Iovine and Andre Young Academy for Arts, Technology and the Business of Innovation. The four-year undergraduate program aims to foster entrepreneurship and bridge entertainment, engineering, computer science, fine arts, graphic design, business and leadership training. The first class of 25 will be enrolled in the fall of 2014.
"The vision and generosity of Jimmy Iovine and Andre Young will profoundly influence the way all of us perceive and experience artistic media," USC President C.L. Max Nikias said in a statement. "Our goal is to ensure that the academy is the most collaborative educational program in the world."
Erica Muhl, dean of the fine arts school, will serve as the first director of the new academy.
Classes will be taught by faculty at USC's Thornton School of Music, Roski School of Fine Arts, Marshall School of Business and Viterbi School of Engineering, as well as "industry icons and innovators as visiting faculty and guest speakers," according to USC's statement.
Iovine and Dre, who called the program "a steppingstone to something," told The New York Times that they came up with the idea when they were trying to find people to work for their then newly-created Beats company. There was a need for more talented employees, they said.
Times reporters Randy Lewis and Reed Johnson reported in Wednesday's newspaper:
The outline of the program appears to create an academic counterpart to the street-smart path Iovine and Young have traveled in building their careers.
As Dr. Dre, Young first came to fame as a member of the Compton hard-core rap group N.W.A and went on to become one of hip-hop's most respected performers and producers, mentoring Eminem as well as 50 Cent, the Game and other rappers.
Before Iovine founded Interscope Records in 1990, he also was an in-demand producer and engineer for hit recordings by John Lennon, Bruce Springsteen and other rock and pop acts. At Interscope, which became Interscope Geffen A&M Records, of which he is now chairman, Iovine has been at the helm of the label behind such music-world successes as U2, the Black Eyed Peas and Lady Gaga. Iovine remains a co-owner of Interscope with its parent company, Universal Music Group.
When Dre asked Iovine several years ago whether he should endorse a line of high-end athletic shoes, Iovine famously replied, "Speakers — not sneakers."
That led them to create the Beats by Dr. Dre line of headphones that now accounts for more than half the consumer market for high-end headphones. Their Santa Monica-based Beats Electronics company has since expanded with the Dre Beats laptop, high-quality ear buds, speakers for car stereo systems and other products. The company's annual sales in 2011 were $500 million.
USC has a history of cultivating strategic relationships with the entertainment industry and a number of its leading practitioners. In 2009, for example, George Lucas' Lucasfilm Foundation gave $75 million toward construction of new facilities for the USC School of Cinematic Arts, plus $100 million for the school's endowment. Warner Bros., 20th Century Fox and Disney have also donated to the school.
ALSO:
Man accused of DUI hid beer in baby's diaper bag, police say
Reputed Montebello gang members linked to six murders, police say
Angelina Jolie's surgery not for everyone, experts warn
Twitter: @RosannaXia

---
The stories shaping California
Get up to speed with our Essential California newsletter, sent six days a week.
You may occasionally receive promotional content from the Los Angeles Times.