DWP to refund late charges to customers who pay off bills in full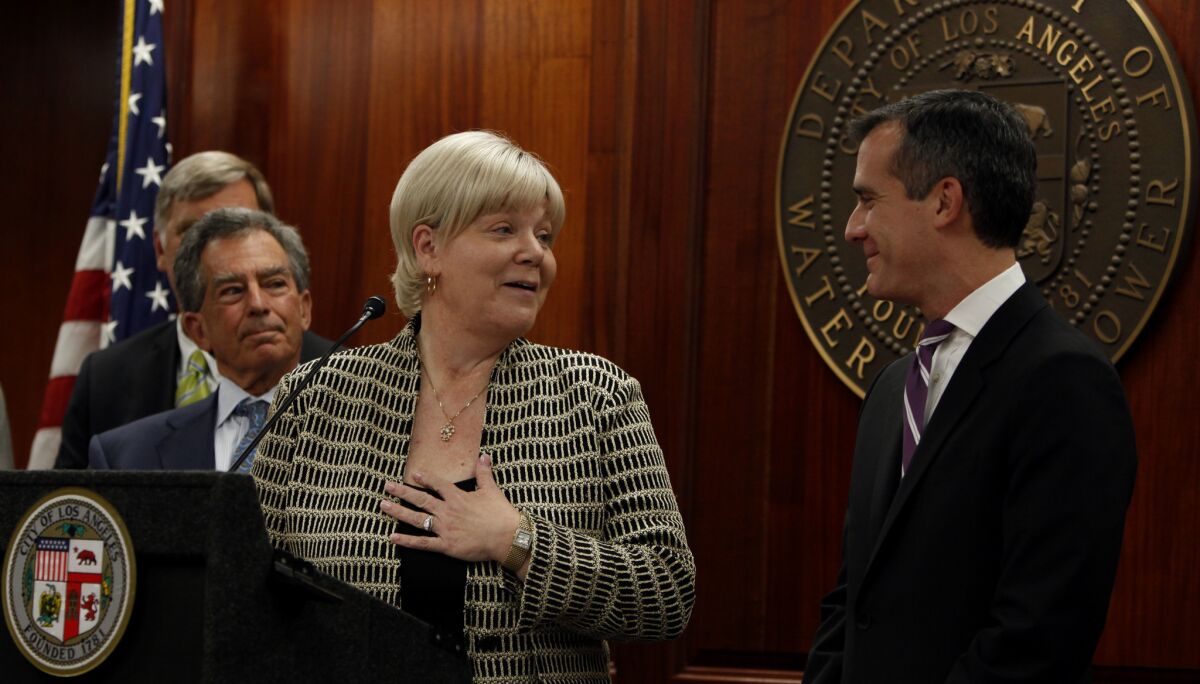 After its new billing system accidentally overcharged customers, the Los Angeles Department of Water and Power is refunding all 2014 late payment charges to customers who pay off their outstanding bills in June.
"The billing system conversion created regrettable problems for too many of our customers, but we are trying to make it right by fixing the problem and offering sensible solutions like the Late Payment Charge Credit," said LADWP General Manager Marcie Edwards.
Customers who pay their bills in full in June will recieve a refund of any late payment charges accrued since Jan. 1.
A new DWP computer system rolled out last year issued bills that were as much as 40 times the correct amount, which resulted in bank overdraft notices for some who used autopay. In November, the agency suspended its automated collections process as it tried to fix the problems.
According to the agency, since the suspension, many customers have fallen behind on their bills. Currently, more than 200,000 accounts are more than 90 days late, creating an outstanding balance of $150 million.
"As we implement a full residential collections process, we want to encourage all customers who have fallen behind to pay their bill in full, or contact us to make payment plans before the service is terminated," said Randy Howard, senior assistant general manager of the power system.
---
Life is stressful. Our weekly mental wellness newsletter can help.
You may occasionally receive promotional content from the Los Angeles Times.