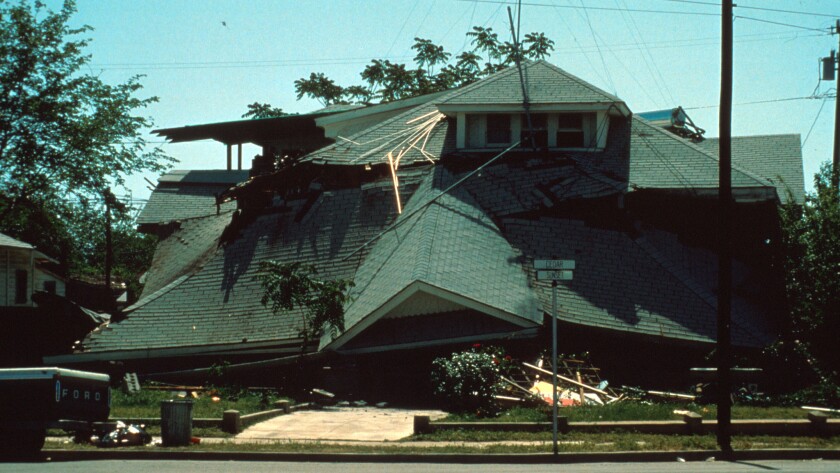 "Earthquake?" It can be frustrating finding out how big an earthquake was, and where it struck, in the seconds following a temblor.
But starting Thursday, Google says it's going to provide searchers with instant access to the size of the earthquake and a map of where it struck — without needing to click on a link.
With the new search, people will begin seeing earthquake results immediately after the ground begins to shake, showing a magnitude, a map and tips on what to do next, such as to expect aftershocks and to stay away from the beach to avoid tsunami.
Look at the animation below, from Google, to see how the new search for "earthquake" would work.
"Oftentimes, you really want to know whether you just felt a small earthquake nearby, or a larger earthquake farther away," Google software engineer Chris Keitel wrote in a blog post. "You'll be able to quickly assess the reach of the earthquake, as well as its epicenter."
"We're trying to give that information as quickly as possible," Susan Cadrecha, spokeswoman for Google's search team, said in an interview.
In the seconds after an earthquake, Google results in the past might have been confusing — showing, say, a webpage about a distant earthquake that occurred long ago.
Interested in the stories shaping California? Sign up for the free Essential California newsletter >>
But with many smartphones and computers now aware of where they are in the world, Google is better able to give geographically specific information to readers in seconds.
"If you have your location history turned on, that is how we would be able to locate you," Cadrecha said.
For those who have their location history turned off, the same results would be available by typing in, for example, "earthquake Los Angeles" or "earthquake San Francisco," Cadrecha said.
Google has also prepared itself for large-earthquake scenarios involving many damaging aftershocks.
In that situation, the 10 largest seismic events will pop up at the top of the search page, Cadrecha said.
Earthquakes will have to be magnitude 2.5 or greater for the new search option to show itself.
The earthquake information will be fed to Google by the U.S. Geological Survey, but will be available to Google users around the world searching for earthquakes in English.
The USGS welcomed Google's efforts to speed earthquake information to its readers.
"Ensuring that our earthquake information gets to the people who need it is very important to the U.S. Geological Survey, and we are pleased that Google is finding creative approaches to help make that happen," USGS Earthquake Hazards Program Coordinator William Leith said in a statement.
ALSO
Historic theaters gain new life as retail stores
YouTube star charged with filing false police report after saying he was beaten near WeHo gay club
Idris Elba, Emma Watson, Ice Cube among 683 invited to join the movie academy — the largest, most diverse class ever
---