Earthquake early warnings could go public in 2 years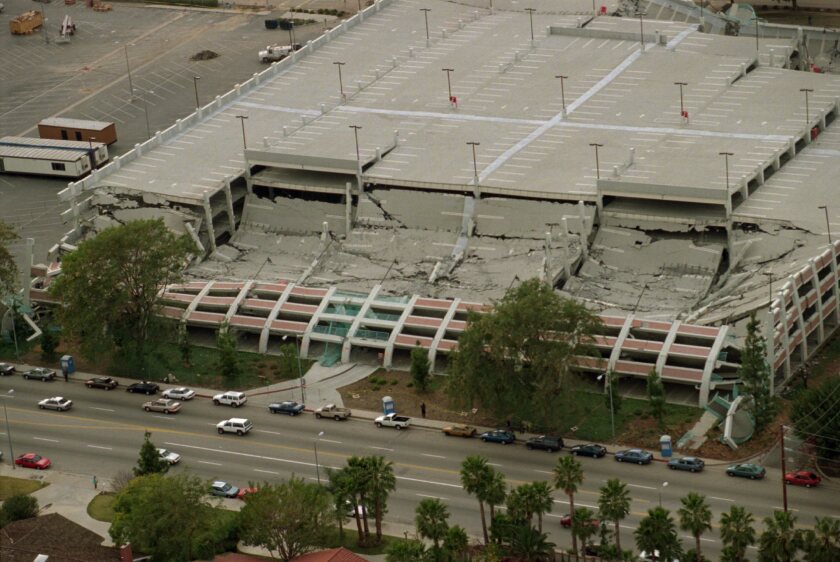 An earthquake early-warning system could be available to the public in as little as two years once enough funding is secured, a top federal scientist said this week.
The U.S. Congress just approved $5 million to develop earthquake an early-warning system, but officials said they need $16.1 million a year to fully build out the system and maintain it for California, Oregon and Washington state.
"It's our estimate that once the full funding arrives, we'll be able to roll out to the public release in about two years," Doug Given, earthquake early warning coordinator for the USGS, told reporters at Caltech on Monday.
The two years are needed to buy and install earthquake sensor stations along the West Coast, test the computer software and teach the public what to do when they receive the alert.
Without the $5 million in congressional funding, scientists would have run out of money by summer 2015. The scientists had been using a $6-million grant from the Palo Alto-based Gordon and Betty Moore Foundation to develop the system.
U.S. Rep. Adam Schiff (D-Burbank), who helped obtain the congressional funding for the alert system, called on state legislators in California, Oregon and Washington to help fund the system. Lawmakers in Sacramento last year approved a law that asks for an early-warning system, directing officials to find money for it, but prohibits the use of state general fund money.
"It's inexplicable, given how much we have at stake here," Schiff said of the delay in getting a system established in the United States, behind other countries like Japan, Mexico and Taiwan. "Government often works after the fact, after there's a catastrophe. … I hope that we don't have to wait until the Big One."
The $5 million was a one-time funding commitment, and Schiff said he and Sen. Dianne Feinstein (D-Calif.) will try to get more money in the next budget cycle.
"But I think unless the Congress has a sense that the states are prepared to step up and contribute as well, it's going to be very hard to get additional federal funding," Schiff said.
At the moment, Sacramento officials have been looking to raising funds from private companies to help fund the system, but Schiff said state lawmakers and Gov. Jerry Brown ought to look into financially helping the system directly.
"The fact now that the federal government has shown it's willing to make the first move, [that] it's willing to put the first dollars on the table, ought to encourage the state to follow suit and help us build out this concept and make it a working reality," Schiff said.
The California Office of Emergency Services has been looking for private entities to help further fund the California system.
"There are certainly private firms out there that would want a stable and reliable earthquake early-warning system in California," said agency spokesman Brad Alexander.
Follow me on Twitter for more news on earthquake safety: @ronlin
---
Get breaking news, investigations, analysis and more signature journalism from the Los Angeles Times in your inbox.
You may occasionally receive promotional content from the Los Angeles Times.